IMPACCT Brooklyn and One Brooklyn Health System were amongst five non-profit organizations awarded financial gifts from Robin Hood's $16 million inaugural Power Fund, part of an effort to rectify historic systemic racism in grantmaking through the work of institutions closest to the issues.
Founded in 1988, Robin Hood finds, fuels and creates scalable solutions for lifting families out of poverty in New York City. According to the organization, philanthropic giving rose over the past 20 years nearly 400%, but grants to organizations led by people of color rose by just 10%. Robin Hood's Power Fund seeks to address this "philanthropy race gap" by supporting leaders of color committed to innovating solutions for the most pressing issues of their communities, including around housing, health care and economic development.
"As a poverty-fighting organization in a city where 80 percent of those in poverty are people of color, we know that poverty and race are inextricably linked.?Leaders of color are often some of the most effective and innovative leaders because their solution-based approaches reflect lived, racialized experiences," said Wes Moore, Chief Executive Officer at Robin Hood. "I am honored and humbled to welcome these remarkable nonprofit leaders into the Robin Hood family."
One Brooklyn Health System was selected as an organization that is catalyzing the development and implementation of OBHS's Maternal and Child Health Initiative, a system-wide transformation of maternal and child health services at OBHS' three hospitals, which exist within communities that suffer disproportionately high rates of maternal and infant mortality.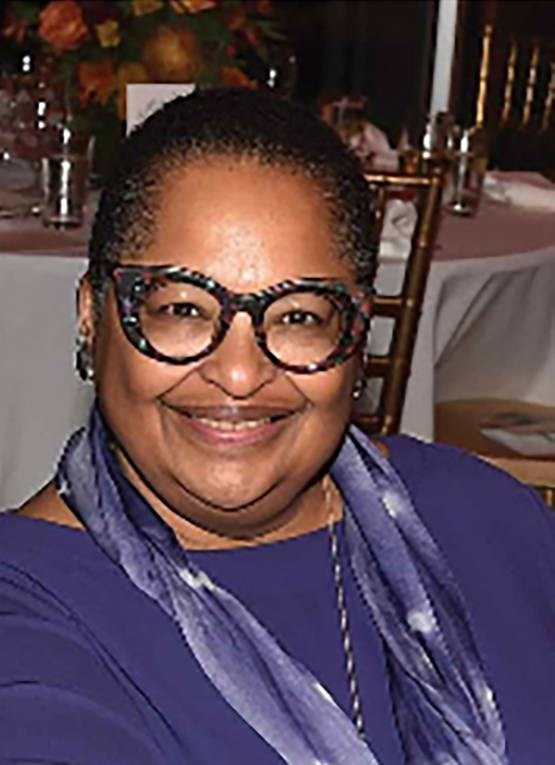 "Our excitement about the Robin Hood Fund investment is that it will allow us to better serve the women in our centers; provide prenatal, postnatal care and service families for the wellness and development of infants," said LaRay Brown, president and CEO of One Brooklyn Health System. The hospital network of three hospitals and their affiliated facilities-- Interfaith Medical Center (IMC), Brookdale Hospital Medical Center (BHMC) and Kingsbrook Jewish Medical Center (KJMC)-- received $550,000.
"[The grant] will allow us to leverage evidence-based initiatives that have proven to be effective in one of our facilities to use across all of our campuses, like the centering pregnancy program that has proven better outcomes; a Healthy Families Program; baby-friendly lactations programs; and The Healthy Steps program. Teen program to reduce the incidence of unwanted pregnancy."
IMPACCT Brooklyn, which received $450,000 from Robin Hood, will focus on addressing issues of affordable housing, tenants' rights, small businesses and home ownership for residents in underserved communities. An immediate issue the organization identified while serving residents during COVID was the digital divide. Many of its staff members experienced challenges connecting remotely because of poor signals and a lack of density in cell power.
"There's a great void in the community in regards to that," said Bernell K. Grier, executive director of IMPACCT Brooklyn. "Verizon has yet to expand across Brooklyn. In Brownsville, we literally had to help our staff get upgraded on the internet. A lot of the technology for seniors are still landlines."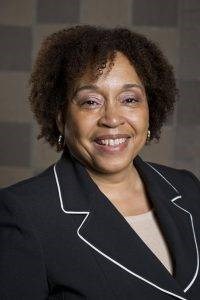 Small businesses also came looking for relief when applying for the PPP loan, as many struggled to understand the process and or needed help organizing their records: "We did find that the small businesses were not receiving the PPP from our communities, because a lot of them had little support and professionals to pull their information together."
IMPACCT set up webinars, engaged Community Development Financial Institutions (CDFI's) and business outreach centers to provide support to residents in negotiating with their landlords, get rent referrals and apply for the loan.
"We heard from residents that they needed more free supplies," Grier said. "So IMPACCT worked with the Chamber and SBS to get masks to small businesses and partnered with community centers to get masks to residents of NYCHA.
The grant will allow them to invest more into some of these newly emerging challenges that disproportionately and adversely impact black and brown communities. Grier said $200,000 will be used to pass through to Black- and women-owned businesses and in phase-two provide for struggling business legal relief assistance and technical support.
"A lot of this will go to supporting what IMPACCT has been doing all along in addition to what we are doing now," said Grier. "We are very happy to have the Power Fund. We didn't expect it, but we're glad to have it!"
"We are very very grateful for Robin Hood's focus on organizations that have similar missions, in particular, organizations that serve communities of color and leadership of color," Brown said. " I can't say enough about our excitement to be part of this, and I'm so very proud to be able to serve Central Brooklyn."