Standing in this corner is New York Rep. Yvette D. Clarke, 54, representing Brooklyn's 9th Congressional District, which includes Brownsville, Crown Heights, East Flatbush, Flatbush, Kensington, Park Slope, Prospect Heights, Midwood, Sheepshead Bay, Marine Park, Gerritsen Beach and Prospect Lefferts Gardens.
In the other corner-- shoes laced and gloves on-- is her challenger, 31-year-old Adem Bunkeddeko, a Harvard MBA graduate out of Crown Heights.
Ding! *bell rings* The fight officially is on!
This isn't Bunkeddeko's first challenge of Clarke's title as U.S Representative. In 2018, he challenged Rep. Clarke's seat as the clear underdog: As a virtually unknown candidate; the son of parents who fled the Uganda as refugees; and still in his 20s, Bunkeddeko seemed merely an annoying mosquito-- skillful enough to create a little buzz and exact a few bites, yet still small enough to swat.
After all, Rep. Clarke follows in the footsteps of her beloved and respected mother, Una Clarke, who served in the NYC Council for ten years. Like her mother, Yvette also is respected in the community and so far, has served unopposed four of her last five primaries since her election in 2006. She even obliterated her last primary challenger eight years prior by a whopping 76 points.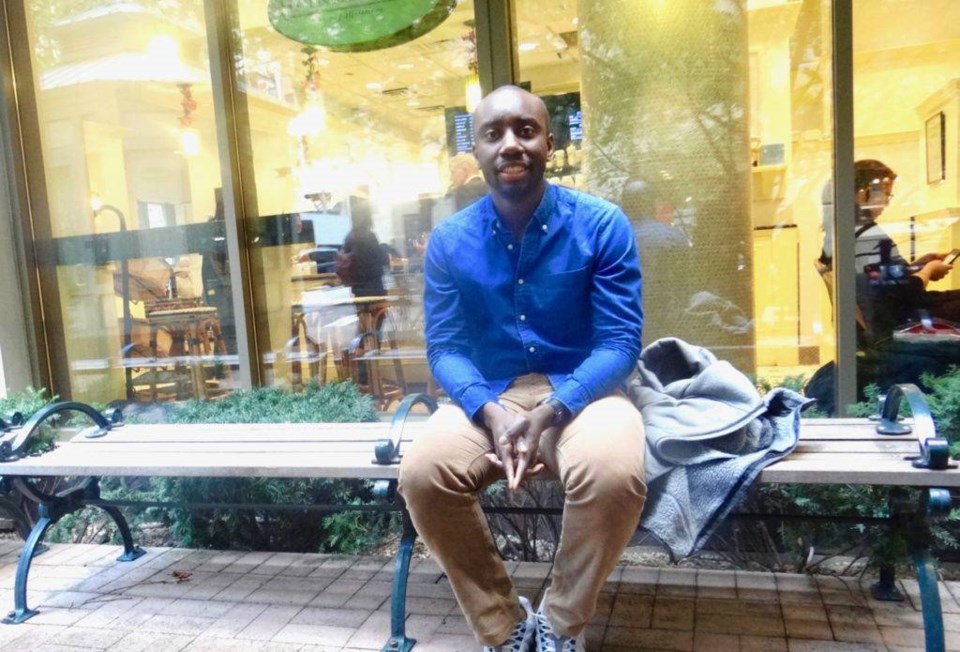 Bunkeddeko also ultimately lost to Rep. Clarke but surprised a lot of people. It was a narrow miss, by 1,000 votes with a final count of 52 - 48.
Well, Bunkeddeko is back for the 2020 primaries. And this time, he's no longer an unknown. He's definitely no small mosquito, and even The New York Times is calling the race "perhaps the one most likely to turn over."

Already, he has out-fundraised Rep. Clarke, with a reported $143,000 in the first quarter to Clarke's $114,825. More than 70 percent of his donations are $200 or less, without a single penny from corporate PACs; while 68 percent of Rep. Clarke's donations is from PAC money and other special interests orgs, according to Bunkeddeko.
What's Bunkeddeko saying that's got so many listening? BK Reader sat down with him this week to find out.
---
BK Reader (BKR): Please share with us your key issues? What's your platform?
Adem Bunkeddeko (AB): Housing is one, without question. As long as we have housing that continues to fall apart; housing that's supposed to be affordable but is not affordable. Clarke has been in Congress for over a decade. We've got the nation's most significant housing crisis in Central Brooklyn in Clarke's district. Yet, in her first term she didn't try to pass--much less introduce-- legislation to address this. And that was when the Democrats controlled the House, the Senate and the White House.
It's all happening in our community, the community that has the highest proportion of public housing in the country. My deep concern is that by the time people start to realize and look around, there'll be no black folks here. They'll have either moved down South or into the ocean.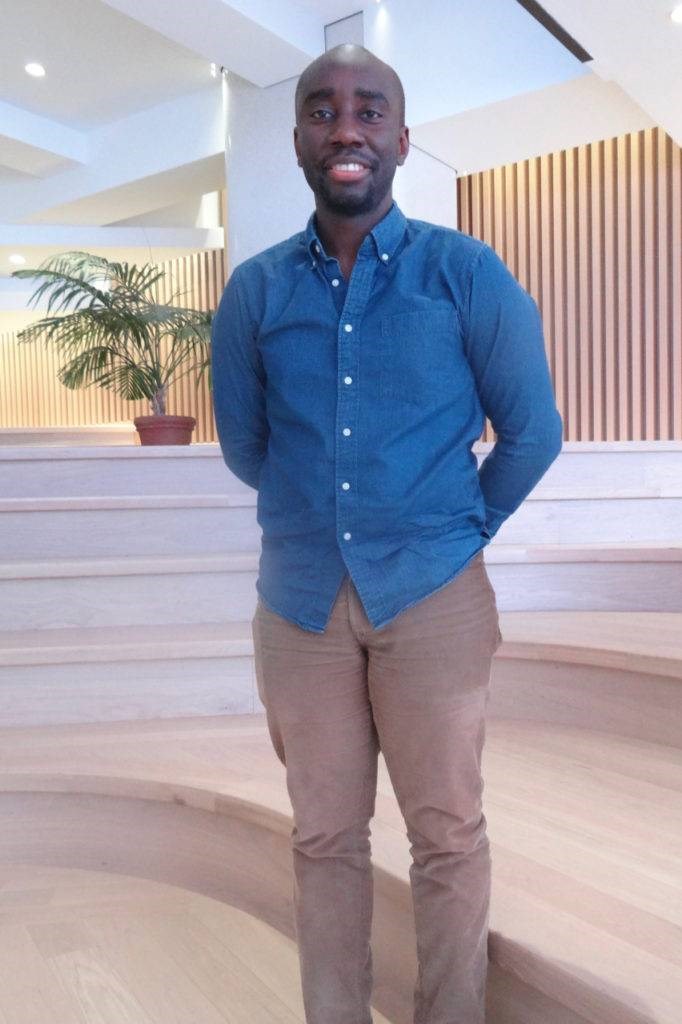 BKR: Aside from housing are there any other issues germane to the 9th district you'd like to take on?
AB: On all of the key issues, nobody's done anything. So you see this deterioration of all of the public goods-- whether it's education, infrastructure, public housing. And so, how do we address that? We've got to hold the folks who are meant to be fighting for us, meant to be passing legislation for us, to account.
It's about change. We need to go in a different direction. We've been down this path with the Clarkes for close to 30 years. I grew up with them. But how long is one family supposed to dominate the seat? It's time for us to turn the page and move to the next chapter.
My view is, we deserve something for our labor for keeping this community this attractive place now that everybody wants to live in; for holding it together. We also deserve a decent place to live. We shouldn't have to be kicked out because the amenities are now coming to the community. The problem is we're bearing all the costs and not getting any of the profit. And that's just not fair.
Also laws around immigration. We've got a lot of folks in this district from the West Indies, Sub Saharan Africa, Pakistan, Eastern Europe, immigration is a huge issue for us. We have a healthy-sized Haitian population, many of whom came here under TPS-- Temporary Protective Status-- and Trump wants to blow that whole thing up. So what are we going to do about that? These are issues we had before Trump came on the scene. Trump just brought the lighter fluid.
BKR: You've mentioned before that you were running against "machine politics." What are some examples of that? What does that term mean to you?
AB: Look, I think the Clarke machine is a classic example. Ms. Clarke's record in Congress is atrocious to be quite frank. The question I'm asking and that I asked in the last campaign is, "Is this the best we can do?" And I don't think it is. The fact that we don't have competitive primaries in Brooklyn… How it works now is,
At the end of the day, everybody's got to be held accountable. That's why we've got elections. How else are we supposed to determine whether you've done a good job or not?
you're supposed to take a ticket, sit down and wait in line. And for me, there's no issue with the system; it's "Is the system working and to who's benefit?" It's certainly not for the people it's meant to serve. And for me, if that means challenging the status quo, then so be it. That's how we bring about change.
No one should get a free ride. My mom said it best [to me]: "If you don't do the job right, I'm going to fire you too… I don't care if I carried you for nine months."
At the end of the day, everybody's got to be held accountable. That's why we've got elections. How else are we supposed to determine whether you've done a good job or not? And so, for me, whatever level you serve on, there are plenty of people that go to work, 9 to 5, some doing double shifts. If you're not performing, you get fired. So I don't see why here, people should not be fired. These jobs are not for life.
If I have the opportunity to serve; and people determine I'm not doing a good job, they have a right to fire me. I don't know why it seems like such a foreign concept. I think a lot of it is steeped in old ways, but not the ways we should be going.
BKR: Who are some of the elected officials you think are doing a good job right now?
AB: I think of John Lewis, Ayanna Pressley, Barbara Lee, Alexandria Ocasio-Cortez. These are the folks that are the conscious of the Congress; they are moving the ball and giving voice to the voices that are unheard and pushing the conversation in the right way. But they can't do it alone. We need more Ayannas; we need more Barbara Lees. Ocasio has done a phenomenal job at shaping the conversation. I remember a bunch of folks who said, "Well what is she going to be able to do as a freshman member?" Well, this is what she's doing! Who was talking about the Green New Deal before [Ocasio] got to Congress. Who was giving voice to housing and healthcare for folks who live on the margins of society.
If you are just graduating from college, how are you supposed to live in Brooklyn? I mean, tell me where you're supposed to live in this city? I'm hearing about new college graduates who are moving to New York City and living on top of each other in bunkbeds, dormitories. I think a lot of younger folks are frustrated: They look around; they make less than their parents; they can't afford anything, they've got student debt; they can barely afford health care. And now, the job they thought they were supposed to have, they don't have it. So they're sitting at home in their parent's basement at 26, 27 years old. That wasn't the life they intended. You've got aunts, uncles, moving into the house 8, 9 at a time. Who's giving voice to them? It's not Ms. Clarke.
So the question I have for everybody is, is this the city we all want to live in? Is this the country we want to live in? And whose responsibility is it to ensure we don't? It's those we elect.
BKR: Your parents were war refugees of Uganda who escaped political conflict abroad. How are they responding to your current foray into politics?
AB: I think a sense of joy, bewilderment, at the same time… I'm one of six children. They put us all through school and were hoping that we'd probably buy them a house one day and not do any of this crazy stuff like run for office. But, I think in the end, the irony is that they are the inspiration for all of it. My parents are social workers, so they help the most vulnerable in society among us. So when it came down to, "What are you gonna do with this life of yours?" I think that by me serving the most vulnerable was the way I could make a difference.
BKR: As the son of immigrant parents, how much do you think your upbringing informs your approach to life:
AB: My dad came here when Idi Amin was toppled, war broke out. My parents came with nothing. Me and my siblings and my parents grew up in a one-bedroom apartment. We grew up in the ethos of never take anything for granted; live every day like it's your last. My parents were the keystone to all of this. Even when I would come home and the electricity was not on, my dad was like, "Here's a flashlight. Gotta get the homework done. No days off!"
So, for me, serving in the Congress is about working just as hard as all the folks in our community work to keep a roof over their heads, to keep food on the table, to make sure their children have a decent life. They deserve that, at a minimum. Now, if it doesn't work out the way people want it to work out, well… I still owe my mom a house, so I can still go to work to make that happen. But it's through them that I know that you can't take anything for granted. Because life can shift on you at any time.