This is the second in a two-part series that explores the tension between the wave of new Black progressives and the Black political establishment in Central Brooklyn. Part one looks at how progressives are upending the Black political power structure.
---
In a July 23 Facebook post, City Council Majority Leader Laurie Cumbo warned that a White "gentrification movement" with a political agenda was backing "unknown candidates of color" in rapidly changing Black communities.
That post received a large amount of pushback on social media, including from Jabari Brisport, a Democratic Socialist who recently declared victory in the State Senate race for the 25th District, which includes parts of gentrifying Bedford-Stuyvesant and Fort Greene.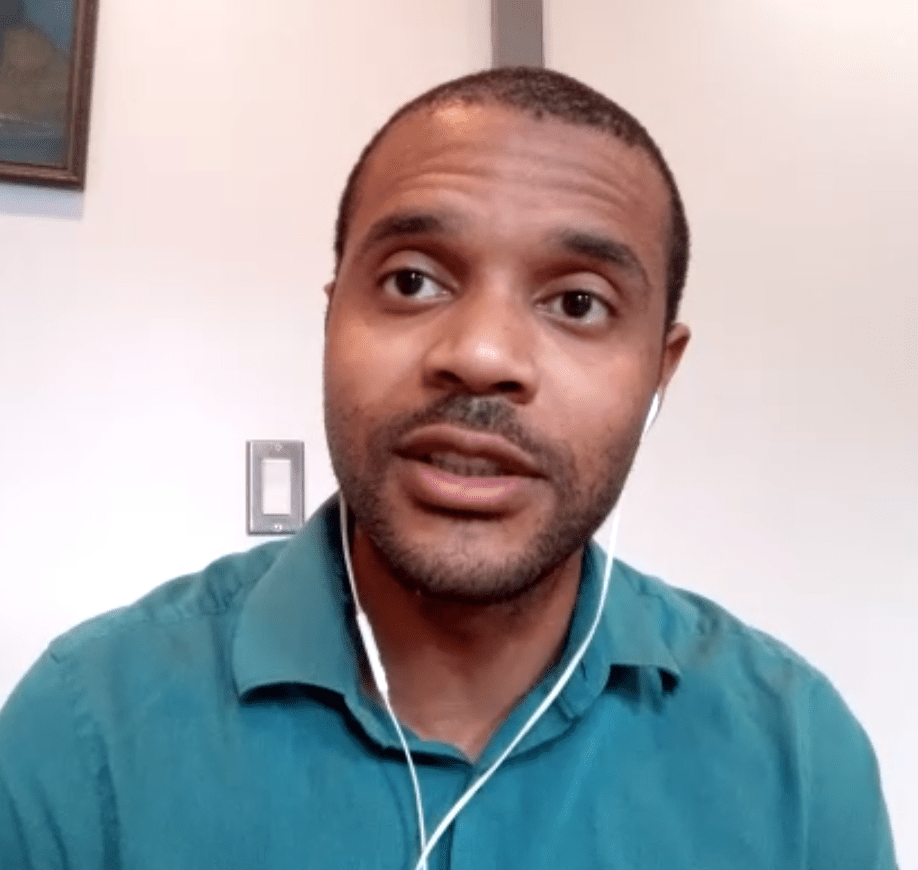 Brisport told BK Reader the "gentrifier" label belonged elsewhere—not on the new wave of Black progressives and their allies.
"The gentrifiers are the real estate lobbyists, the developers, the Real Estate Board of New York (REBNY) that helped Cumbo get elected in 2013," he stated.
Ties to real estate?
Suspicions about Cumbo's relationship with New York's real estate industry have been a troublesome issue for the councilwoman throughout her political career, dating back to the 2013 election.
As she has consistently done in the past, Cumbo denied to BK Reader she was in the pocket of the wealthy real estate lobby, a group making every effort to help the industry cash in on ever-increasing property values and rents in neighborhoods like Bed-Stuy, Clinton Hill, Crown Heights and Fort Greene.
Cumbo said she was "baffled" people thought she spent 15 years establishing the Museum of Contemporary African Diasporan Arts and advocating for community's development in Central Brooklyn back when it was an undesirable place to live, only to "run for office to gentrify and sell out my community."
"To me, it doesn't even make sense that anybody would weave that together or even to think that," she added.
West Coast influence on Democratic Socialists
In her Facebook comments, the majority leader also received pushback for stating "over 75 percent of their (Black Democratic Socialists') campaign contributions come from out of state (mostly Seattle)."
"It is demonstrably false. The majority of donations came from New York," Brisport said, adding "over 900 people from the district donated to my campaign."
A search of the New York Board of Elections campaign financial disclosure database shows Brisport, did in fact, receive solicited donations from several states, but primarily from New York. The database does not include unsolicited funds, which could have come from special interest groups outside New York.
However, as Crain's New York reported, socialist candidates in New York have been the beneficiaries of significant financial support from finance, technology and nonprofit leaders outside the state, much of it in the form of unsolicited spending to help Democratic Socialists win elections.
Cumbo told BK Reader she had an assessment of data on the outside funding sources of the Democratic Socialists, but she did not immediately provide it.
Real estate industry's unsolicited campaign spending
REBNY's political action committee (PAC), Jobs for New York, reportedly spent more than $200,000 in independent expenditures to help Cumbo win her 2013 campaign. Independent expenditures are made to influence the outcome of elections without the candidate's involvement.
The city's real estate industry spent money of its own accord to help elect several candidates in 2013 that included Councilwoman Cumbo. Many industries create PACs to spend money on candidates to help advance the group's interest. REBNY created its PAC, Jobs for New York, in 2013 specifically to spend millions of dollars of unsolicited funds to influence the outcome of several City Council races that year.
In fact, in 2013 Jobs for New York spent millions in 22 races to help candidates, in many cases front-runners, win their races, according to Common Cause New York. It was a calculated effort to create a political environment favorable for the industry.
When real estate industry influence came up during the 2013 primary, Cumbo speculated Jobs for New York spent its money backing her because lobbyists expected her to win the election.
Correction: This article was updated to clarify that City Council Majority Leader Laurie Cumbo did not solicit campaign funds from the Real Estate Board of New York (REBNY). For this article, we looked at sources of solicited funds. For both Cumbo and Jabari Brisport, the majority of their solicited campaign funds were from New York.