Brooklyn is prepping for the birthday of one of the borough's most famous sons, Walt Whitman, and Brooklyn Public Library just announced a two-day celebration in the bard's honor.
BPL in partnership with the Poetry Society of America will present "Whitman at 200," a weekend of poetry, music and debate highlighting the writer's work and legacy, on Saturday, May 18 and Sunday, May 19.
"This year marks the 200th birthday of Walt Whitman, America's literary radical and great poet of democracy," BPL announced. "For this occasion, BPL will offer a variety of live programs and commemorative events, including publishing a series of Whitman's poems with accompanying 'responses' from people whose work and thoughts are important to us. We will also team up to produce several events celebrating Whitman's work with short readings, tributes, and mixed media responses with music and poets reading favorite Whitman poems."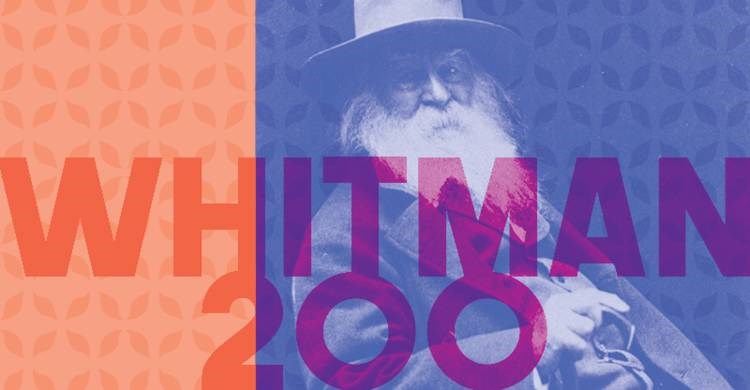 Whitman at 200 will kick off with a keynote lecture by Professor Mark Doty, author of several collections of poetry, including "Fire to Fire: New and Selected Poems," which received the 2008 National Book Award. His newest work, "What Is the Grass: Walt Whitman in My Life," is set to release in April 2020.
Other featured events will include a tribute panel with poets Vijay Seshadri and Kimiko Hahn, as well as Brooklyn Art Song Society performing Tom Cipullo's setting of "I Hear America Singing" and Jennifer Higdon's setting of "Lilacs Last in the Dooryard Bloom'd."
Compagnia de' Colombari, an International collective of performing artists that intentionally clashes cultures, traditions and art forms to bring a fresh interpretation to the written word, will perform a musical theater piece drawn from Whitman's 1855 "Song of Myself."
On Sunday, May 19, a panel consisting of poets and scholars Rigoberto González, Harmony Holiday, Karen Karbiener and Timothy Liu will engage in a critical debate of Whitman's "Leaves of Grass." Considered by many an American masterpiece, the panel will discuss the merits of the work as well as the parts — and the context out of which the work emerged — worth quibbling over.
The Whitman celebration will culminate on Sunday evening with a reading by award-winning poets Gregory Pardlo, Vievee Francis and Marvin Bell as they share their own poems in honor of Whitman's life and legacy.
To get in the mood for the Whitman celebrations, BPL also created a short film with Brooklynites reading Whitman's iconic "Crossing Brooklyn Ferry" aloud in locations all across the borough.
And Brooklynites, who would like to read up on the poet's work, can download "The Barbaric Yawp," a collection of free Whitman poems curated by the library.
All events are free and will take place at BPL's Grand Central Branch. For a complete schedule and to RSVP, go here.