Starting around 5:00pm every day, the satisfying sound of Pétanque boules colliding reverberates throughout the halls of Industry City, courtesy of "boulebar" Carreau Club.
Players ranging from French veterans of the sport to corporate lawyers come from all over New York City to unwind after work with a couple steel boules and a glass of red wine.
Pétanque (pronounced pay-tonk), a boules sport not unlike bocce, darts, and shuffleboard conceptually, originated from the south of France in the early-20th century. Players in teams of three toss or roll hollow steel boules as close as possible to the target, a small wooden ball called a "cochonnet" (piglet in French).
"The thing about this game is that you don't have to be very good at it to start to get the hang of it," Weeks said. "I would say in 10 or 15 minutes, you're going to be pretty competent at getting it within the right area."
They can choose to "point"—to throw their boule as close to the cochonnet as possible—or "shoot"—to hit the other team's ball away from the cochonnet. The team closest to the target ball when all the boules are played wins, and the game ends when one team has accumulated 13 points.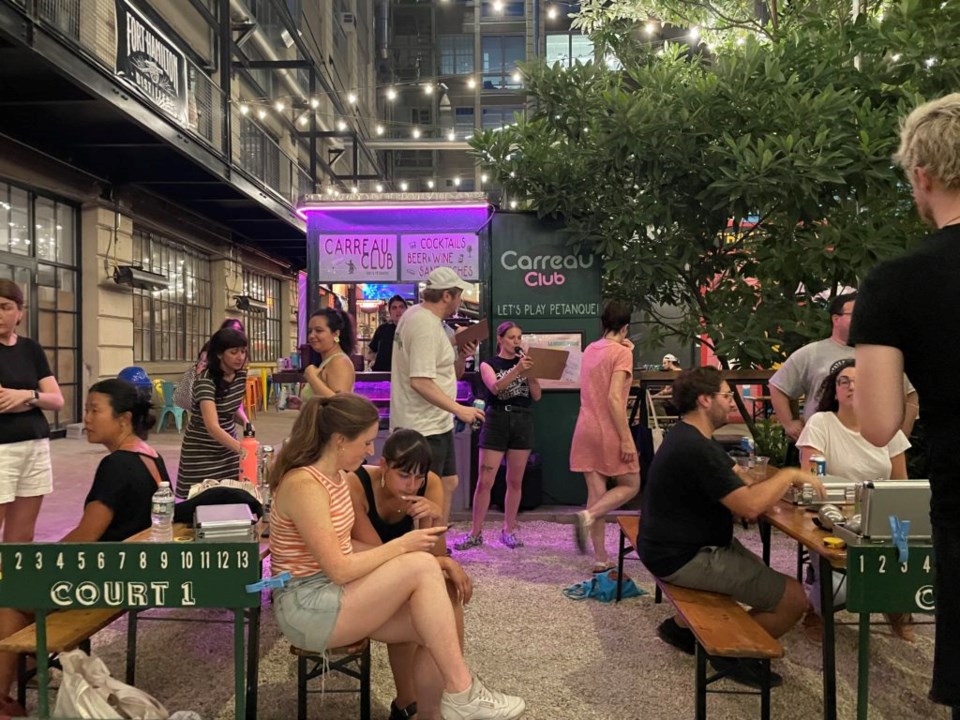 "We're in the business of fun," said Carreau Club co-founder Aaron Weeks. "[Pétanque] brings you back to being a child where everybody gives you a high five and says, 'Way to go!'"
Still, the friendly sport contains an element of competitiveness. On Sunday at 11:00am, Carreau Club hosted a Pétanque tournament commemorating Bastille Day with the traditionally French sport and a pastis bar.
When describing Pétanque, "people usually think of old men on the banks of the sand," Weeks said. "We are trying to walk a fine line: It's definitely a French game, but we want to expand the reach of this game in the United States."
Although Pétanque never reached commercial success in the US, Weeks and co-founder of Carreau Club Dana Bunker found and fostered a niche community of boule-lovers who regularly play at Industry City and Governors Island, the club's second location that is only open Friday through Saturday.
Weeks and Bunker met at a restaurant in the West Village where Bunker was training Weeks' best friend from college. Weeks ended up working at Bunker's sister restaurant, and they became fast friends. "He was always around," Bunker laughed.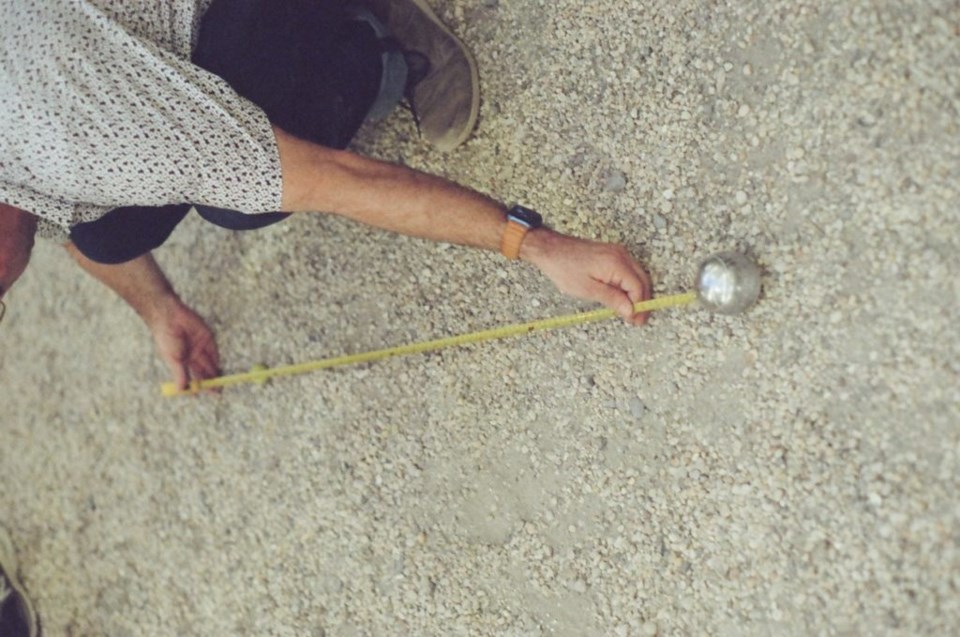 As time passed, they became more involved in the realm of boules sports, hosting a yearly bocce tournament for their friends upstate and creating a Pétanque in the back of Weeks' restaurant. They met players from New York City's only other Pétanque club, La Boule NY, which was founded in 1968.
As Weeks and Bunker became more involved in the city's boule community, they had an idea: "We both have this restaurant background, we're getting a little older, and it's a very grueling industry," Weeks said. "We thought, what can we do that might give us the joy that we get from that industry from hospitality and customer service."
Thus the Carreau Club was born. In November 2019, the pair signed a lease on an outdoor space at Industry City and was set to begin production in March 2020, but the pandemic forced them to open in August 2020.
Nearly two years later, the club is now home to about 120 members who pay $50 a season to play whenever they want. Mondays through Wednesdays, these players play league games and drink together, cheering one another on by clacking boules together.
"People had relationships that brought them back season after season," said two-season member Scott Middleton.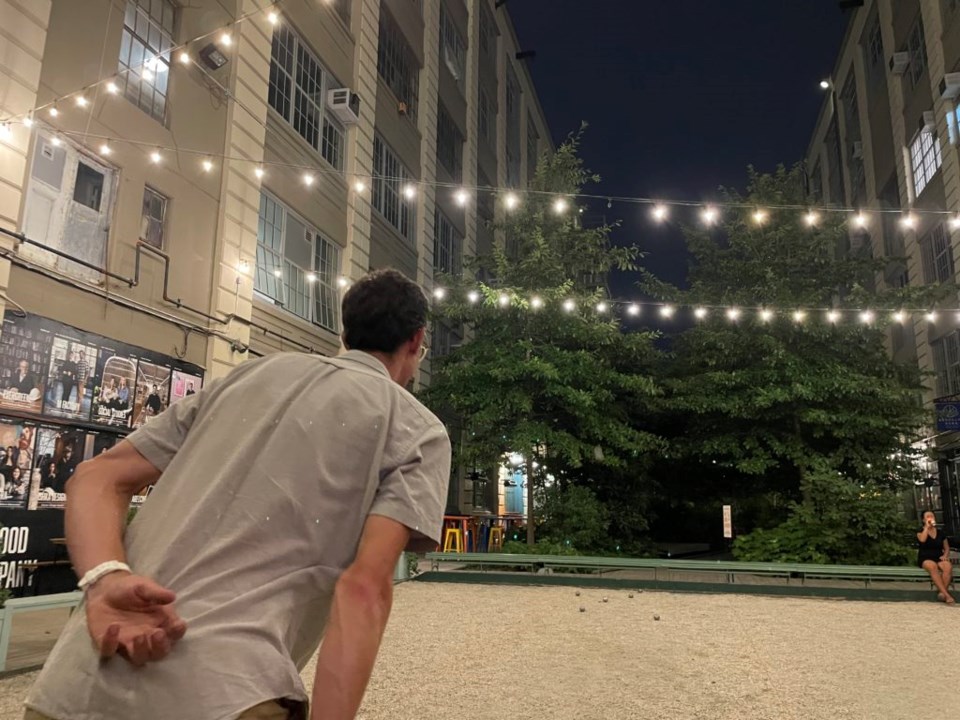 During the rest of the week, Carreau Club is open to walk-ins and work events, which brings in a mix of office parties, first dates, and shoppers who happen to stumble across their Industry City location.
"It comes in handy having something like [Pétanque] where you can activate your mind and your body and be with people," Bunker said. "You get off your phone and communicate with them in a different way."
In September, Carreau Club is opening a 6000-square-feet indoor space in Industry City with a full bar and French quick-bites, bringing the club's total number of courts to 13.