Get ready to vote, Brooklynites. The 2018 midterm elections are taking place this Tuesday, November 6, and it may be the most important election in our lifetime.
Various positions are on the ballot including U.S. Senate, U.S. House of Representatives, governor, lieutenant governor, attorney general, state senators and state assemblymembers.
Below we have created an overview to help you navigate through Tuesday's election summarizing your rights as a voter, and how to find your polling station or to use an absentee ballot.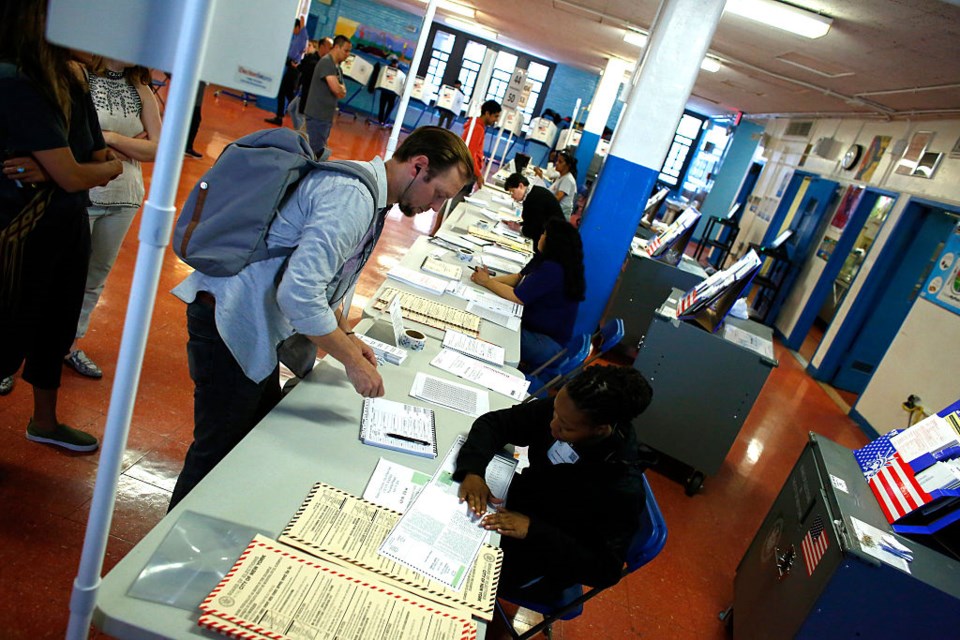 Where and how to vote
All polling places in New York State will be open from 6:00am to 9:00pm on Tuesday, November 6.
New Yorkers can vote only at their designated polling place. Make sure you are at the correct polling site and Election District (E.D.) for your address. If you are unsure about where your designated poll site is, you can call the Voter Phone Bank at 1-866-VOTE-NYC (1-866-868-3692) or e-mail your complete home address, including your borough in the subject line, to vote@boe.nyc.ny.us.
Note, that only registered voters can vote in the elections; the deadline to register to vote in New York State has already passed. If you want to confirm that you are registered, visit the Board of Elections' website: voterlookup.elections.ny.gov.
To vote, go to the polling place indicated on your voter registration card. Unless you are a first-time voter who registered by mail and did not provide identification, you do not need an ID. After you sign your name on the listing of registered voters, a poll worker will give you a voter card, ballot and privacy sleeve, and direct you to a privacy booth or ballot marking device to mark your ballot.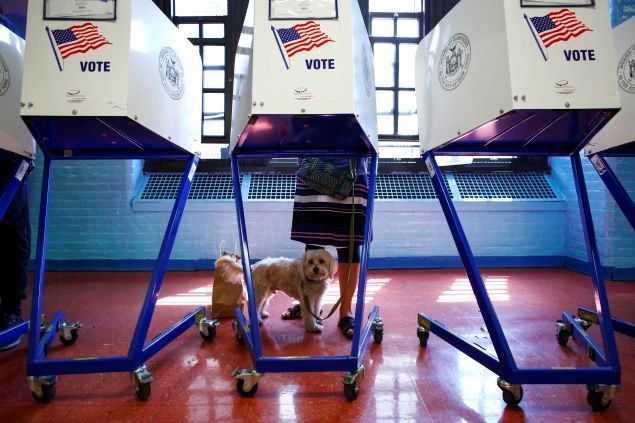 What are your rights as a voter?
As a registered voter you have the right to vote on a voting system that is in working condition and that will ensure votes to be accurately cast; the right of secrecy in voting, and the right to cast your vote free from coercion or intimidation by elections officers or any other person.
All polling stations need to provide non-discriminatory equal access to the election system for all voters, including the elderly and disabled, as required by federal and state laws. According to the NYC Board of Election, 99 percent of all city polling sites are now wheelchair accessible and barrier-free, however, problems remain at some sites. If your site is inaccessible, call your local Borough office for information and assistance.
New Yorkers have the right to request assistance to vote because of blindness, disability, or inability to read or write. If you need instruction, you can view a sample ballot in your polling place prior to voting, and you may request help on how to mark and/or cast your ballot.
What if your name does not appear at your polling station?
Whenever your name does not appear in the poll ledger, the voter registration or enrollment list, or you do not provide identification when required, you have the right to request an affidavit ballot.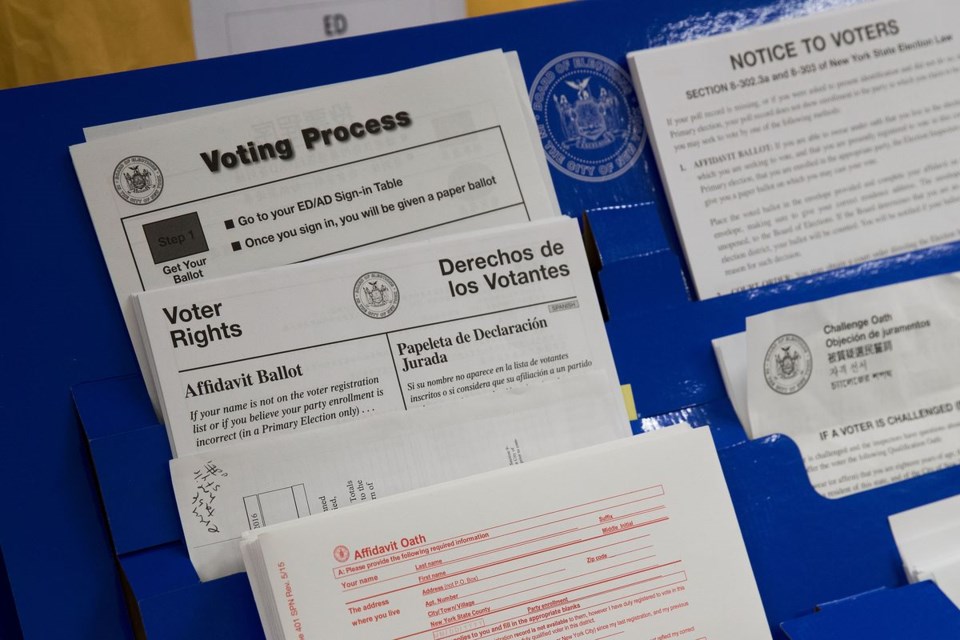 Absentee Voting: What if you cannot make it to the polls on Election Day?
Registered voters who cannot make it to their polling station on Election Day because of occupation, studies, travel, imprisonment, illness, disability and hospitalization may vote by absentee ballot.
The deadline to apply for an absentee ballot via mail was October 30, but you can still apply for one in person until Monday, November 5.
Please note: You cannot apply for an absentee ballot on Election Day, but you can deliver a completed ballot in an envelope to your local Borough Office on the day of the election up until 9:00pm. To mail your absentee ballot, it must be postmarked by the day before Election Day — November 5 — and must reach the Board of Elections by November 13.
Who is on the ballot?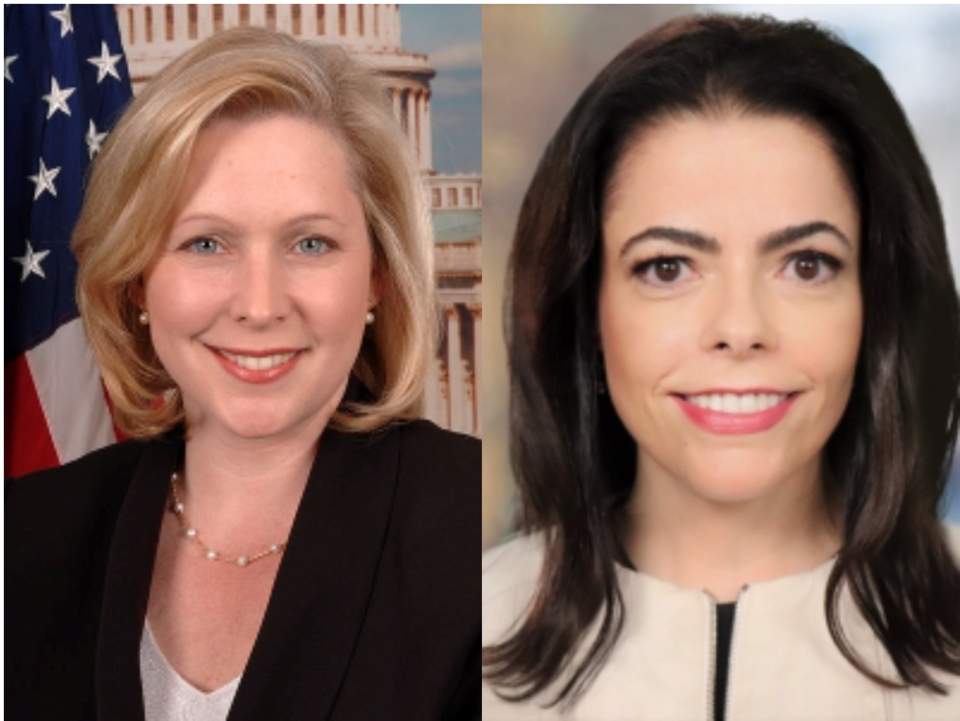 U.S. Senate
Sen. Kirsten Gillibrand is up for re-election, and she is facing Republican challenger Chele Farley.
House of Representatives
Candidates for U.S. House for New York District 7 (including Bushwick and East New York): Incumbent Rep. Nydia Velazques is defending her seat against challengers Jeff Kurzon of the Reform Party and Joseph Lieberman, a Conservative Party candidate.
Candidates for U.S. House for New York District 8 ( including Bedford Stuyvesant, Brownsville, East New York, East Flatbush, Clinton Hill, Fort Greene): Incumbent Rep. Hakeem Jeffries is being challenged by Conservative Party candidate Ernest Johnson and Reform Party candidate Jessica White.
Candidates for U.S. House for New York District 9 (including Brownsville, Crown Heights, East Flatbush, Flatbush, Prospect Heights): Incumbent Rep. Yvette D. Clarke is facing Republican challenger Lutchi Gayot.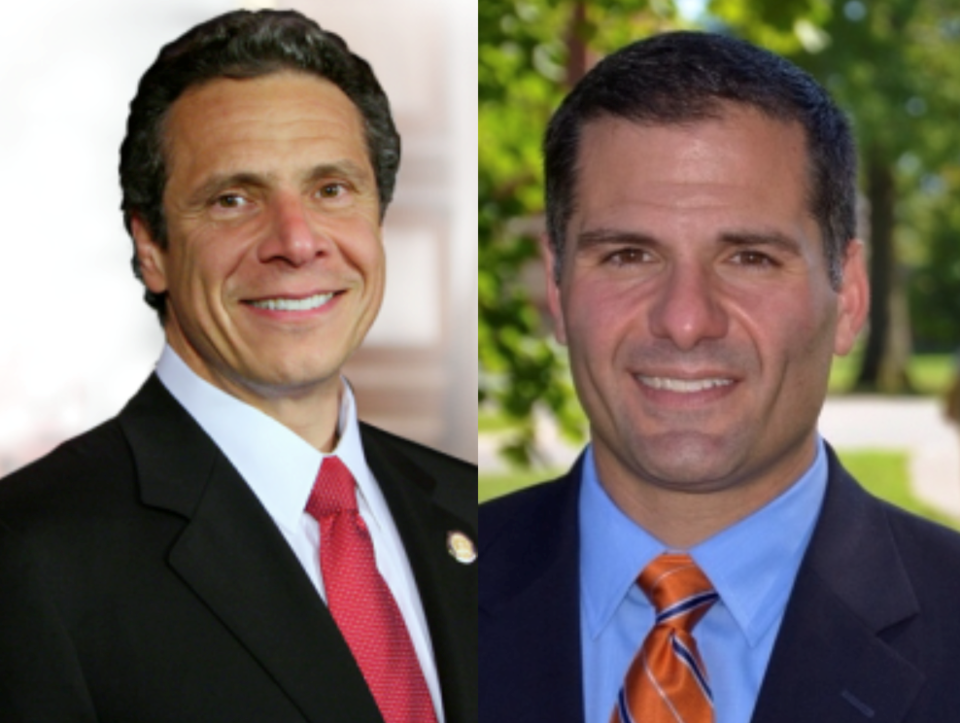 Governor
Incumbent Gov. Andrew Cuomo is being challenged by Republican candidate Marc Molinaro.
Lieutenant Governor
Incumbent Kathy Hochul is defending her seat against Republican challenger Julie Killian.
Attorney General
NYC Public Advocate Letitia James, Democrat, and lawyer Keith Wofford, Republican, are facing off to fill the AG's seat.
Additionally, New Yorkers will have the opportunity to vote for state comptroller, state senators, state assemblymembers and various judicial positions. To see a sample ballot for your specific district, visit ballotpedia and simply type in your address.
Get out and vote, Brooklynites!