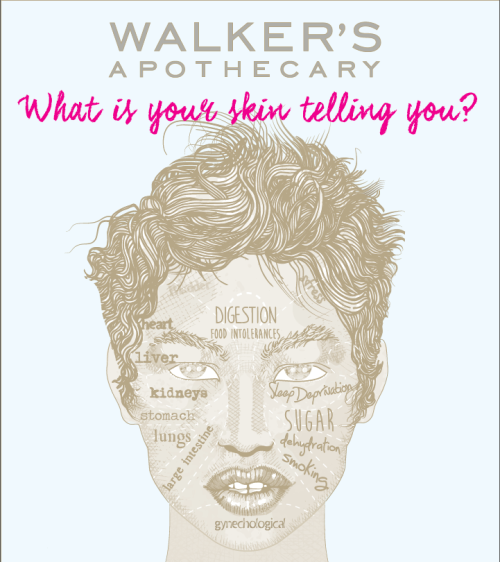 As we thaw out from a nightmare of a winter and segue into the majesty of spring, we should all take note that the rough weather not only damaged the landscape with potholes in my lawn and abandoned automobiles scattered around like pine cones, but our collective faces have also taken a real beating.
The Brooklyn snow storms were brutal, as were the single digit temperatures, and the northeaster winds that blew around weaves with reckless abandon.
To put it simply, your epidermis layer has taken it squarely on the proverbial chin all winter. Combine the months of harsh elements with all the tequila shots, bottles of wine, late hours, early mornings and questionable dietary choices and it's a good bet that your skin is stressed. If it had any sense, your skin would go on strike until you start treating it better, maybe even form a union. Now, before your face, neck, and crusty elbows start showing signs of picket signs, how about you read the signs and get proactive...and no, not the pimple product that's hawked on TV.
You need some advice and pampering. Some apothecary services, a line of all natural products and an esthetician appointment. Lucky for you, it's all available from Brooklyn based, Walkers Apothecary, and I asked the proprietor, Shalea Walker, a few questions about her, her company and what it does. But first, here's some words describing Walkers Apothecary, that's straight from their website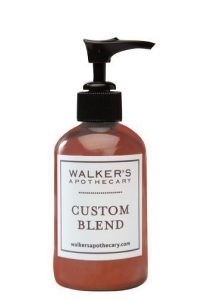 "Walker's Apothecary is an inviting boutique that surpasses any of the usual expectations of an ordinary spa or salon. An apothecary that fuses cutting-edge and traditional treatments that will soothe the mind, body and soul; bringing to each client a personalized care, which embodies the passion and knowledge of its owner, Shalea Walker."
Shalea Walker is a licensed esthetician and makeup artist and is no newbie or Shalea come lately to the field of beauty and skincare. Her work with celebrities and luminaries from the entertainment world, began before Obama was POTUS, and have included Ne-Yo, MGMT, Diane Reeves and Lil Mama. Her diverse talent is uniquely suited to handle any and all beauty and skincare needs.
Offering a variety of services that include facials, simple makeup lessons, total bridal packages, body treatments, or her much sought-after eyebrow design, Walker creates an experience in her boutique that is unlike any other store, spa or salon.
Walker provides her clientele with an additional unique service in the form of a custom blended line of beauty and skincare products to complement the Apothecary's retail product line. I asked her some questions and here they are:
On a scale of 1 to 10, what's the difficulty level on creating your own skincare product?

10

With Brooklyn being so DIY, was there any other city or borough that you considered opening shop?

I originally opened up in jersey city 11 years ago

Knicks or Nets?

Knicks

Is there any additional challenges to creating products for a man's skin?

Men naturally have oilier and thicker skin than women, so it always important to make easy to use exfoliating products to keep the skin fresh and to keep the hairs from being trapped within the skin.

Did you start off as a esthetician or did you start out as a makeup artist first?

Makeup Artist

What services does your studio offer?

Facials, Eyebrow design, Makeup application and custom blended skincare products.
Walker's Apothecary is a one-stop shop for services and products and Shalea is a Knicks fan, Brooklyn business woman and knows what it takes for you and your skin to get back on friendly terms; which is just fantastic.
But wouldn't it be cool if you could go to a Walker's Apothecary beauty seminar, where founder Shalea Walker can impart tips, secrets and guidance, in a fun, group setting, while also showcasing her original line of restorative skincare products?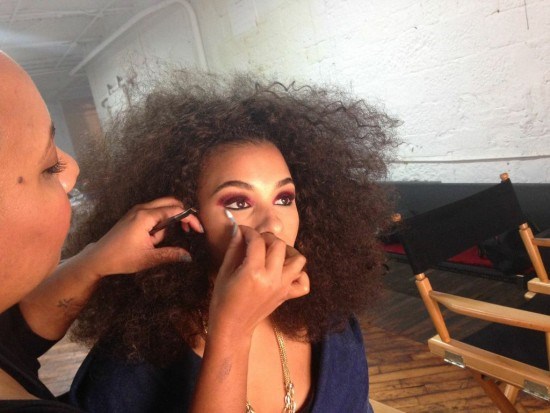 Well it just so happens that Walker's Apothecary is celebrating its 11 year anniversary, with a beauty seminar at Installation NYC Market, 733 Franklin Avenue in Crown Heights Brooklyn, this Saturday, March 14th, 4pm-8pm.
You're welcome