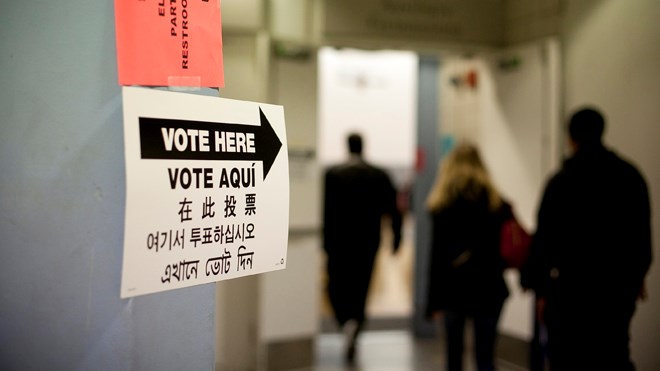 With just two weeks until New York's presidential primary on April 19, a report by NYC Comptroller Scott M. Stringer, "Barriers to the Ballot," examined voting data over the last 60 years and found that only one in four registered New York City voters participated in the 2014 midterm general election, continuing a trend of declining voter turnout that has resulted from arcane City and State election laws, according to a coalition of elected officials, advocates and community leaders.
New York City's voting rates in presidential, midterm/statewide, and mayoral elections have reached historic lows:
In the 2008 presidential election, just 61 percent of registered voters showed up to vote, the lowest ratio in any major American city.

In 2012, only 58 percent of registered voters cast ballots in the general election — the lowest rate since 1996 and the second-lowest on record.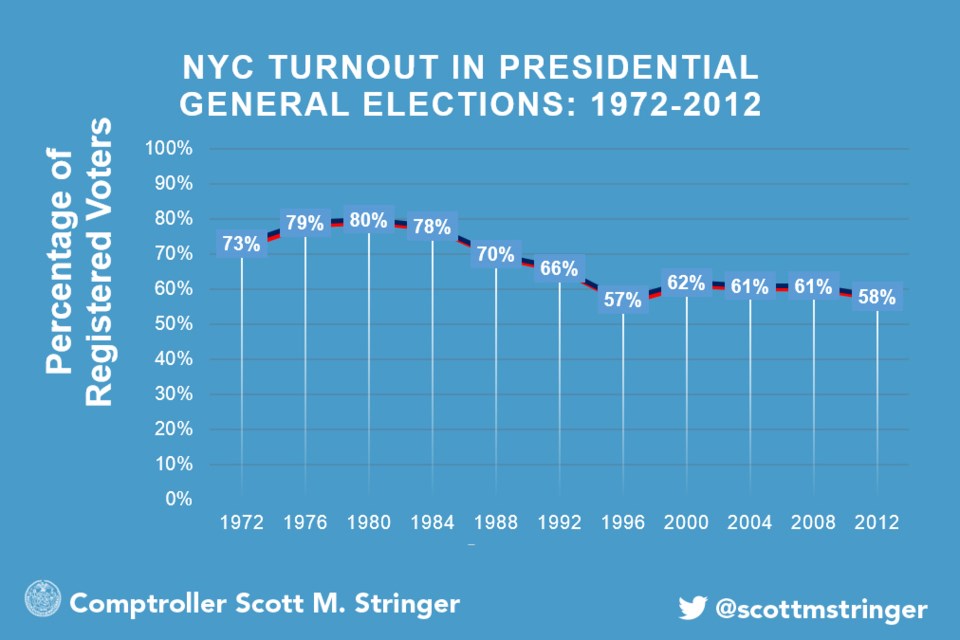 In 2013, only 26 percent of registered New York City voters went to the polls in the general election, the lowest rate ever recorded, continuing a decades-long slide.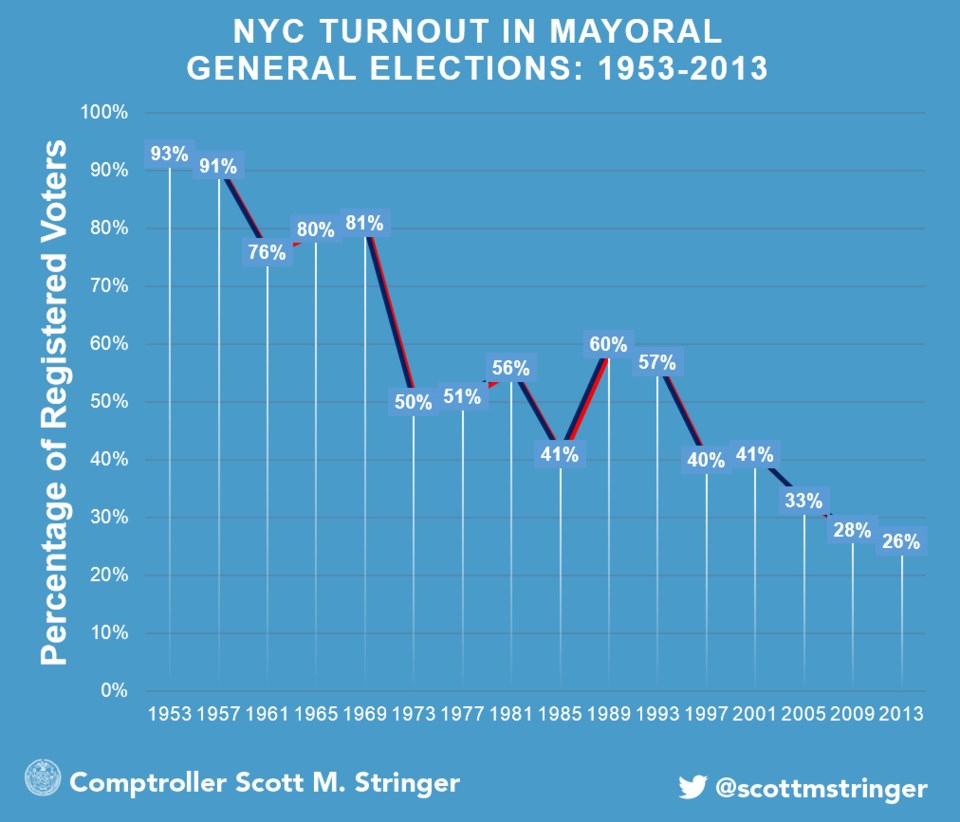 In the 2014 gubernatorial and midterm elections, only 25 percent of registered voters in New York City filled out a ballot — and New York State's turnout was ranked 48th out of the 50 states.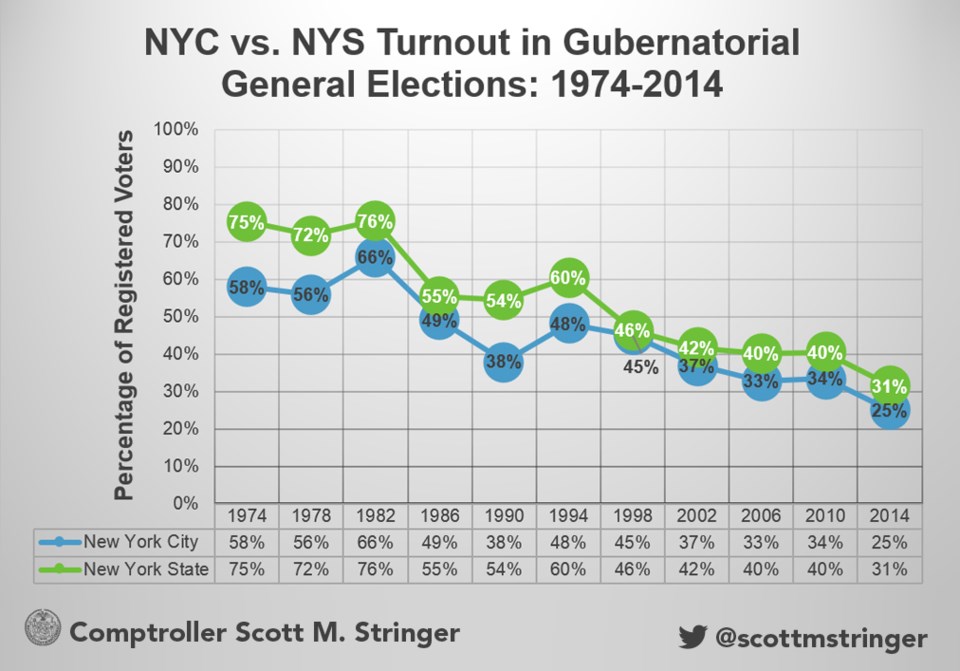 "As New Yorkers head to the polls to elect our next president, it's important to remember that voting is not only a fundamental right — it is the most important tool we have to ensure accountability in our democracy," Comptroller Scott M. Stringer said.
"Turnout in recent elections in New York has been abysmal and yet our laws often prevent, rather than encourage, people from participating. We need to make it easier for every New Yorker to register and vote."
The report puts forth 16 ideas on how to reform elections and increase voter participation in the City that address voter registration, including access to the polls, streamlining election day operations, and publishing voting materials in different languages, amongst many other solutions.
"At a time when states across the country are taking steps to disenfranchise voters, New York should lead the fight to ensure equal access to the ballot box," Comptroller Stringer said.
"Everyone deserves to have their voice heard. These reforms will remove barriers to voting and boost turnout in the nation's largest City."
To view the entire report, go here.