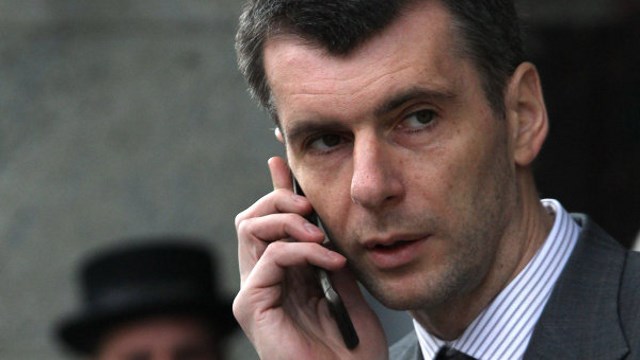 Now that March Madness has wrapped, basketball minds are looking towards the NBA draft.
It's a reason to rejoice all across the B-Ball landscape, because the draft is the way to get star talent, on manageable contracts and build your franchise; but in Brooklyn, the draft only brings resentment, disappointment and despair. The obvious reason is the bleak state of the Nets draft picks, but the draft is just a piece of the puzzle, when it comes to the constant losing by the Brooklyn Nets...which ultimately, I think, is the result of a long game played by the Russians and orchestrated by Vladimir Putin!
[perfectpullquote align="left" cite="" link="" color="" class="" size=""]"Mikhail Prokhorov jumped into NBA ownership like he was Donald Trump running for president!"[/perfectpullquote]
In a move that should be chronicled in FEDS or Don Divas magazine, Boston fleeced Brooklyn so hard for draft picks, that there should be a full congressional investigation into the deal. Congress should have asked Jeff Sessions about that deal, in his confirmation hearings. Brooklyn traded a bunch of upcoming, first round draft picks and the rights for Boston to switch 1st round picks, for what amounted to the cast of Going In Style, starring Morgan Freeman. Kevin Garnet, Paul Pierce and Jason Terry had ditched their prime like a clingy friend at a rave, yet the Nets still gave up a haul for them, all at the directive of the Russian owner!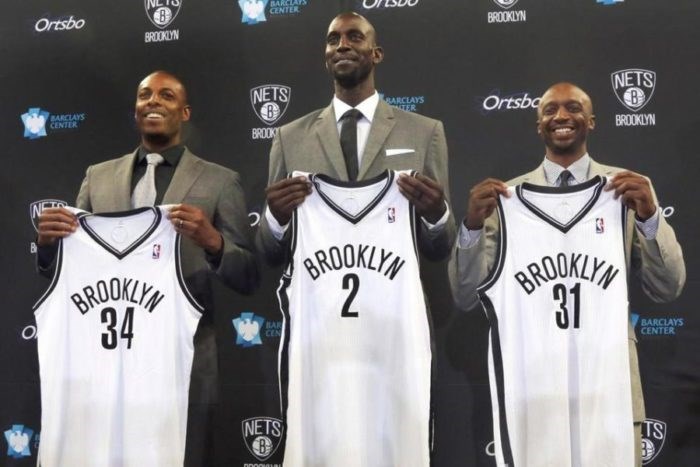 [perfectpullquote align="right" cite="" link="" color="" class="" size=""]"Hopefully they told him that Barclay's was no country for old men, but he pushed that trade through anyway."[/perfectpullquote]
Mikhail Prokhorov jumped into NBA ownership like he was Donald Trump running for president! He wanted to do big things and do those big things with lightening speed. I'm not sure how the meetings went at Barclay's, but I would hope his basketball people warned him that it was complete idioticy to make that trade with Boston. Hopefully they told him that Barclay's was no country for old men, but he pushed that trade through anyway. He knew it would cripple the team for years to come. So since he pulled the trigger anyway, maybe his intent was to cripple the team. But why?
Russia still hates America and the symbol of America is New York. Since the Ruskies have been tapping our phones like we live at Trump Towers, and their operatives have settled into every nook and cranny of American life, they know that we take our sports team seriously. They know when New York sports teams are winning, the city performs better financially, and when NY is winning, the country is winning, so it would make sense to make sure non of the local sports franchises win.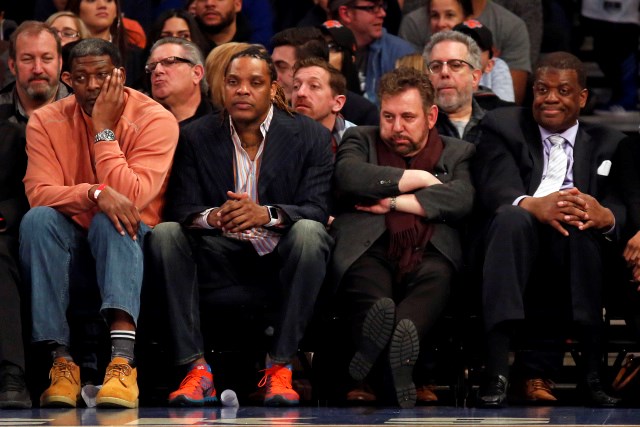 The Knicks have James Dolan as their in-house calamity, so he insures that team won't win. The NY Giants have Eli Manning at quarterback for the foreseeable future and since he's used up all of his Superbowl magic, he now just throws interceptions, while maintaining his resting bitch face. The Jets are the Jets-so no explanation needed; but the Nets could have done some magic.
They were a losing, sad-sack franchise moving over from New Jersey, into a brand new arena in Brooklyn; an arena that people protested and hated like a Soulja Boy album. They were a team that never won a championship, though they did get to the finals a few times, when led by Jason Kidd. The Jason Kidd that quit as coach and who's been replaced by guys who's name I can't even remember. So if the Nets rose like a phoenix out of the ashes, and won a chip, it would be an incredible story, make Brooklyn even more precocious and intolerable, and get New York City back to being a winner.
Vladimir Putin just wasn't having that, so maybe he pulled out a secret file on Prokhorov, who ran against him in the Russian presidential election in 2012, and coerced the billionaire to do something so damaging, that it would ruin any hopes of NYC having a winning sports franchise for the foreseeable future. For three old guys, the Net's traded their 1st round picks in 2014, 2016, 2018 and also the right for Boston to swap 1st round draft picks with Brooklyn this year.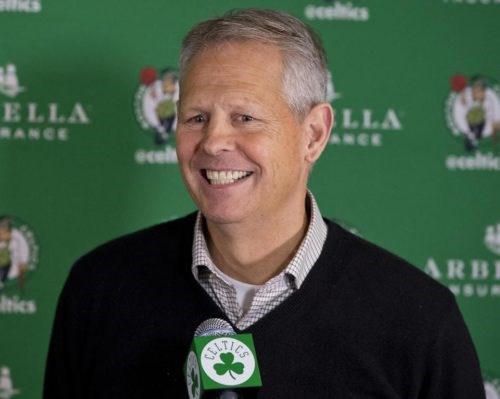 So since the Net's stink, they'll probably get a top 5 pick, which Boston will swap out. So instead of top 5, Brooklyn will get Boston pick in the late first round and probably get a guy that flames out and ends up playing in China before Trump leaves office... which means that player will be balling in China realllllyyyy soon! So that's my theory. It's the only thing that makes sense and allows me to think about the NBA draft and not get misty eyed.
I'm not sure what Putin has on Prokhorov, but it's gotta be YUGE; though hopefully, he can get that file back...maybe he needs to watch Scandal for pointers.