More than 8 million of us call New York City home, and there's one truth we all know: This city isn't cheap!
The cost of living continues to rise year after year. And while the number of luxury high-rises continues to grow, so does the number of homeless residents. There are increasing reports of homelessness and displacement, not just among those out of work, but also among those employed in traditionally stable, full-time jobs.
Making ends meet has become a daily challenge spanning across age groups and ethnicities; among long-time residents and new arrivals. Yet, for every New York City expatriate, a new one arrives. So what does it take to afford just a basic lifestyle in today's New York City? In this three-part investigation, BK Reader is illuminating the facts, asking the questions and getting answers around what it takes to survive in the increasingly expensive "Concrete Jungle."
---
The Cost of Living in NYC
In 2019, New York City Comptroller Scott Stringer released the Affordability Index, shining a spotlight on the cost of living in New York City.

According to the report, between 2005 and 2017 in New York City, basic costs like housing, transportation, childcare and food had risen at nearly twice the rate of incomes.
"New York City's affordability crisis impacts every New Yorker and every community — and the numbers laid out in our affordability index shine a light on this worsening crisis."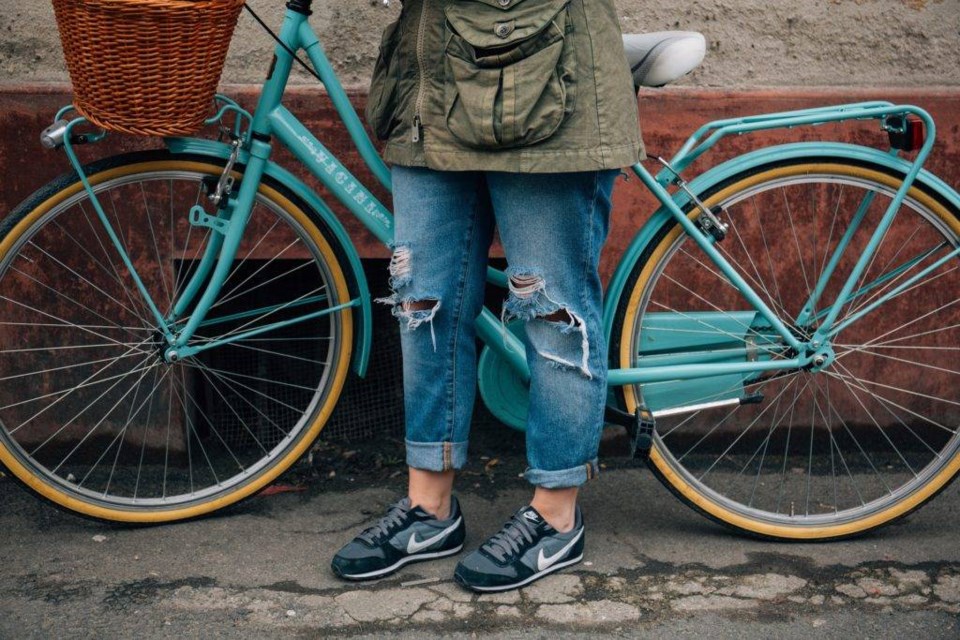 With NYC's cost of living ranked 129 percent higher than the national average, according to PayScale, and with something as basic as a gallon of almond milk costing $7.29 (versus $4.49 in most other cities where it), there's no arguing that New Yorkers are feeling the squeeze.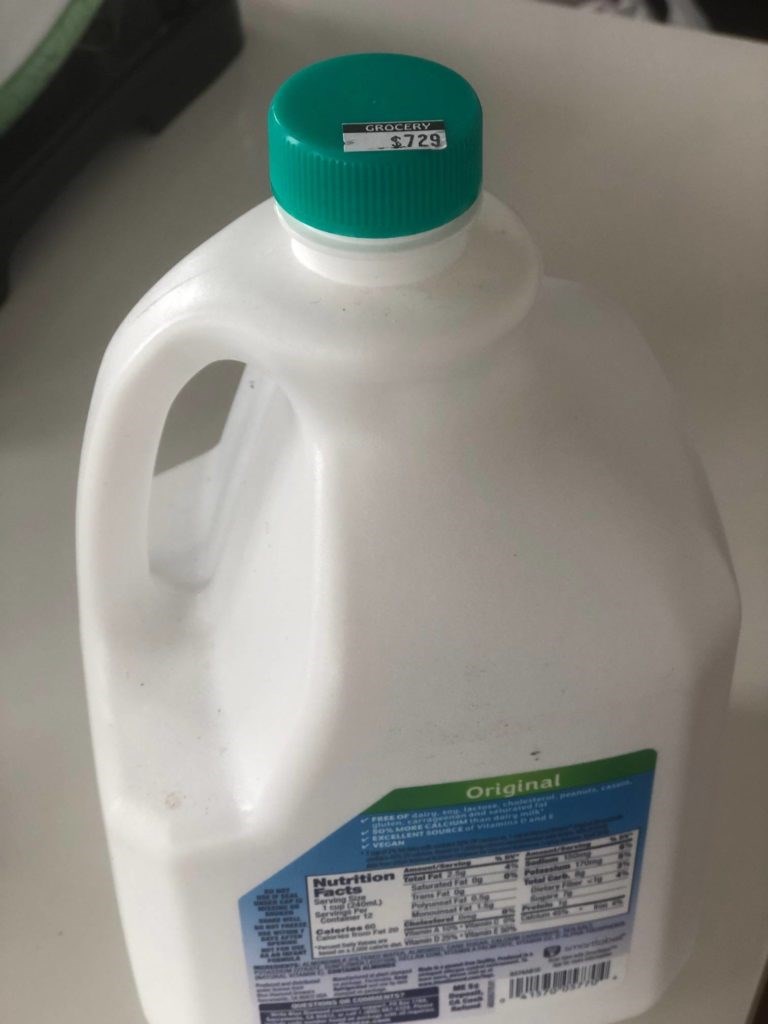 "Over the last decade, the money that New Yorkers could be putting away — for retirement, for college, or even for a simple family night out — has been shrinking," Stringer wrote in the report.
"Our growing affordability crisis is making it harder for families to enjoy a basic middle-class lifestyle — and is forcing them to choose between staying in New York City and leaving."
And people are leaving-- around 277 move out of the city each day, according to 2018 census data.
Yet, despite this and the city's challenges with affordability, New York City remains one of the hotspots for new graduates and international migrants. And the city economy continues to grow.
As Brooklyn rapper Jay Z put it in a recent interview "The biggest thing you miss about NYC is NYC. There's a tangible feeling in the air, that anything can be done, anything can be achieved, that dreams can come true".
And that's true. As the unofficial capital of the world, New York City remains one of opportunity. Unemployment is at a low of 4.2 percent. Not only that, it increasingly is becoming a five borough economy, with job growth across all four outer boroughs rapidly increasing over the last five years, as detailed in the Comptroller's economic update.
For example, between 2010 and 2015, Williamsburg experienced local job growth of 82 percent.
The Rent is Too Damn High
The average wage for a single adult in New York City is $51,800 a year. However, after taxes and basic expenses, only 15 percent of that income is left, according the Affordability Report. The average house price in Brooklyn is listed at $977,259. But it would take a salary of $255,000 to afford it — far out of reach for average earners in the Borough.
According to a Zillow study, 40 percent of adult New York City renters between the ages of 23 and 65 are living with roommates.
And with only 32 percent of New Yorkers owning a home it's clearly a city of renters. The average rent price for a one-bed in Brooklyn sits at $2,300, according to a 2017 StreetEasy study, making it affordable for anyone with a salary over $92,000 a year.
"On average, asking rents in New York City increased by 33 percent from December 2009 through June 2017, an annual pace of 3.9 percent per year," which "broadly forces renters in New York City to pay a greater share of their disposable income toward housing."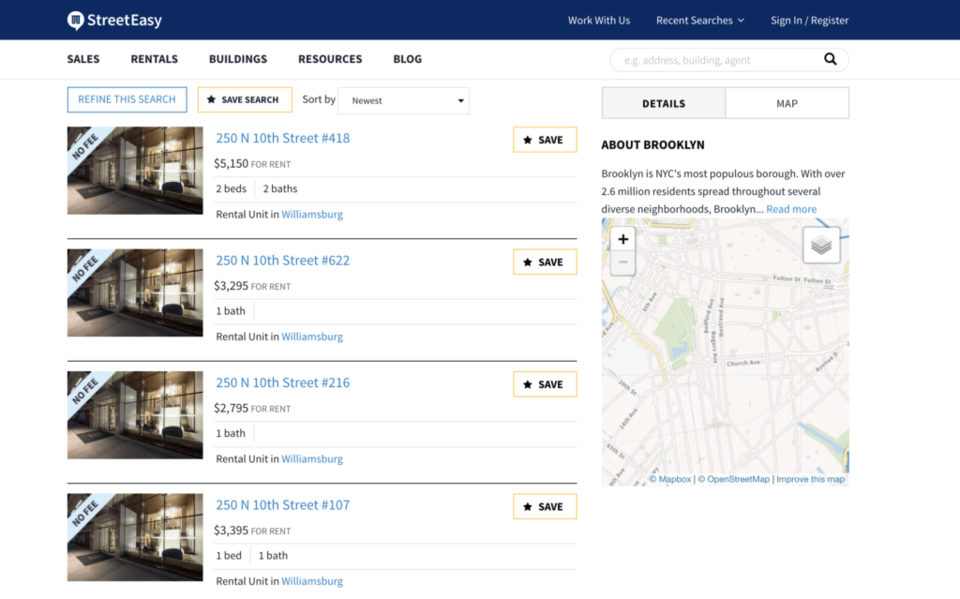 The report also found that the pace of rent increases particularly impacts renters at the low end of the spectrum. Over the past five years, rents for the most affordable apartments in the city have grown at a faster rate than more expensive ones, with low-income earners bearing the brunt of the increases.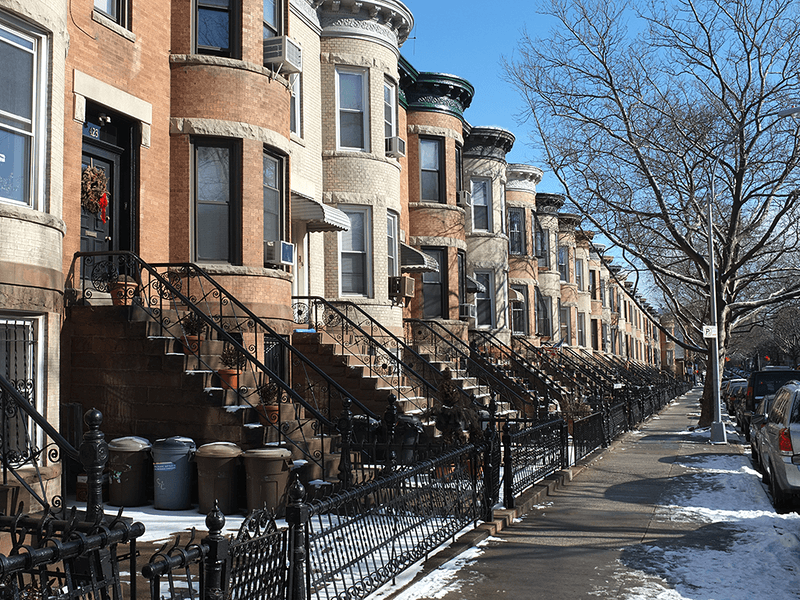 For middle- and low-wage earners ($70,000 or below), the search for an affordable apartment can be a daunting and protracted process. For example, a January 2020 New York City affordable housing lottery listing of studio apartments in Crown Heights, Brooklyn, asked for applicants earning at least $72,720 a year. Imagine earning that salary and competing in an "affordable" housing lottery for a 550 sq. ft $2,100 studio.
That's why, for many New Yorkers, the most affordable way to live in they city is by sharing the expense. According to a Zillow study, 40 percent of adult New York City renters between the ages of 23 and 65 are living with roommates.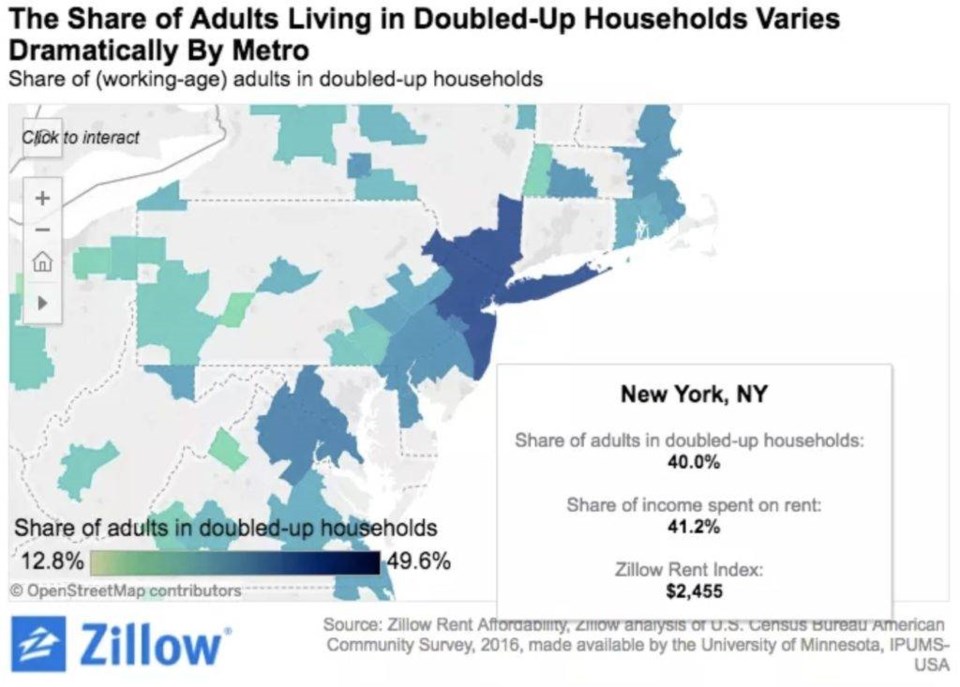 New renters also should expect to spend one to three months looking for an apartment that comfortably fits their budget and neighborhood preference. To expedite the process requires a broker, which means tacking on a broker's fee of one month's rent (or 12-15% of a year's rent) and a hefty security deposit.
While landlords anywhere else in the country typically ask for a month's rent as a security deposit, in New York City, renters should be prepared to pay up to two months of deposit-- that's if their credit score is above 700. For the credit-challenged, the security deposit can be up to the landlord's discretion.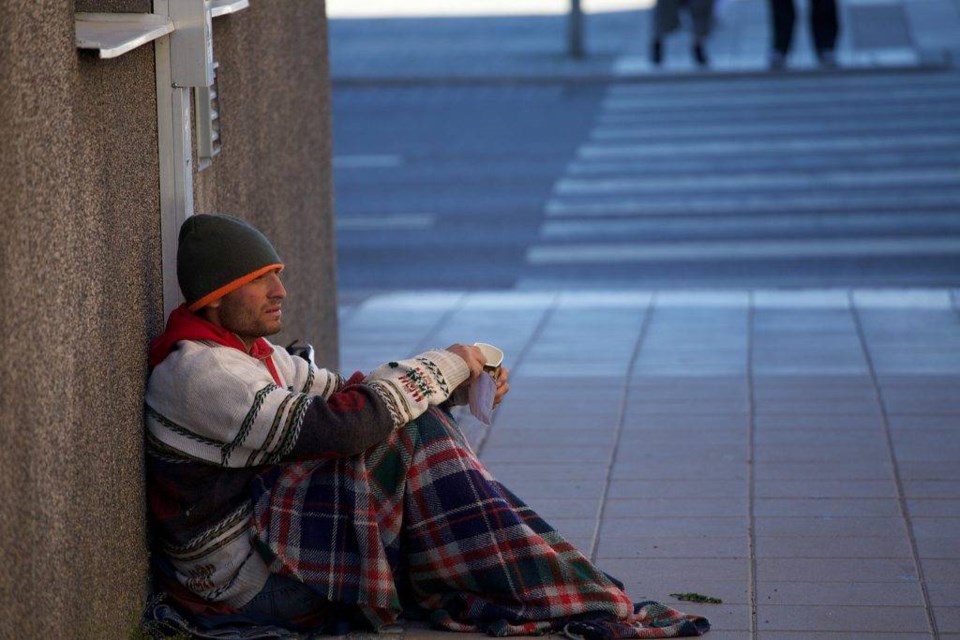 "If the applicant has poor credit, for example, security deposits can be from two to six months [of rent]," says Marc Solomon, an agent at Douglas Elliman.
With new luxury high-rise developments outpacing "affordable housing" 9 to 1, the affordability index shifts, and guess which type of renters become the focus of brokers and landlords alike?
There's a saying: "Every time a bell rings, an angel gets his wings." Well in New York, Every time a new luxury apartment is rented, another resident gets pushed out.
Housing Instability
The result? In recent years, homelessness in New York City has reached the highest levels since the Great Depression of the 1930s. Around 80,000 people living in the city are homeless, according to the U.S. Department of Housing and Urban Development.
Families make up more than two-thirds of the homeless shelter population, according to The Coalition for the Homeless, including 14,973 homeless families with 22,258 homeless children sleeping each night in the New York City municipal shelter system.
"Those on our streets are our friends, family members, and neighbors. They have been failed by the persistent inequalities we still fight today: an economy that leaves too many living paycheck-to-paycheck, a broken health care system, inadequate mental health care," said the city's own mayor, Bill de Blasio.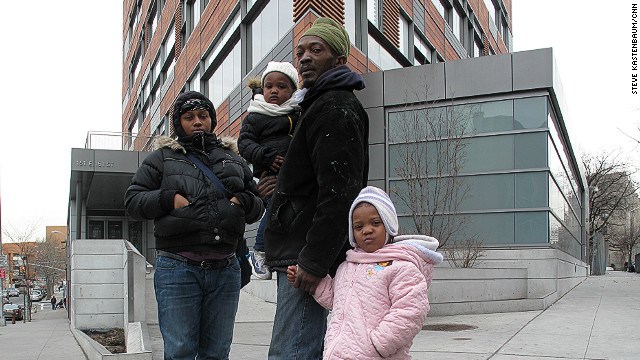 So, with these harrowing stats and the prediction that things will only get worse, scores of New York City residents are leaving every day, choosing affordability and quality of life over the prospect of becoming homeless.
However, many middle- and low-wage earners also are choosing to stay and tough it out, while many more ... continue to come.
Why are they staying? Or rather, the bigger questions is of those that choose to stay, How are they managing to survive?
---
In part-two of our series, we'll take a deeper look at housing unaffordability. We'll talk to some residents who have left Brooklyn and report back how their life is now. We'll also talk to a few residents who've chosen to stay in New York City and share insight from them on how they manage to get by in the city.
In part-three of the series, we'll report on what local leaders are doing currently to address the housing and affordability crisis in Brooklyn and New York City as a whole.