Summer is right around the corner, which means it is almost time to head into the streets — the Tompkins Avenue Open Streets, to be exact!
For the third consecutive year, Tompkins Avenue Open Streets will be held in Bed-Stuy along the "Black Girl Magic Street" each Sunday, beginning June 4. The weekly street fair and block party of sorts features food, music, fashion, dancing and activities for all ages along the small business corridor, on Tompkins Avenue between Gates Avenue and Halsey Street.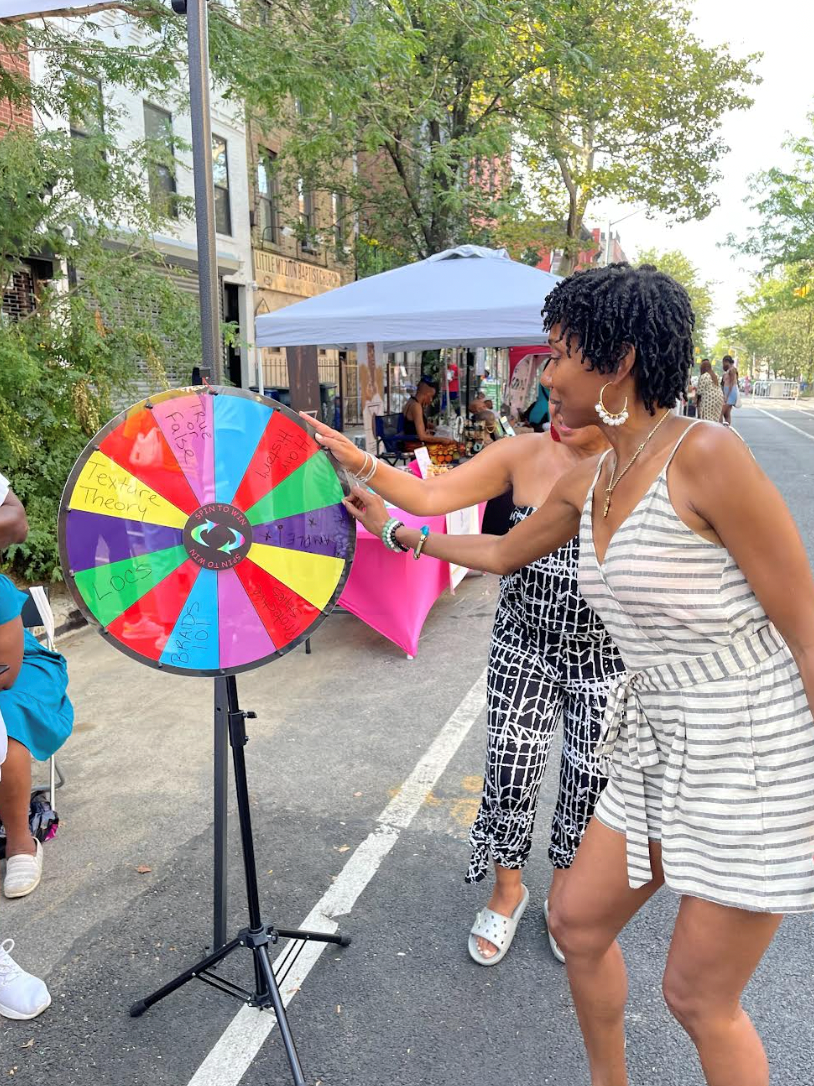 The summer-long program will once again be operated by the Tompkins Avenue Merchants Association and the Bridge Street Development Corporation, in partnership with the New York City Department of Transportation. The program will run on Sundays, except holiday weekends, from 12:00pm-6:00pm from June 4-Oct. 1.
To start the summer off right, the first Sunday will be an all-day celebration, from 12:00pm-6:00pm. The grand opening event will feature a DJ set from DJ Stretch Armstrong and a marching band performance by the Big Apple Leadership Academy for the Arts.
Tompkins Avenue Open Streets is a part of the city's larger Open Streets program, which closes streets to cars, except for emergency vehicles, in order to make way for pedestrians, community events or school drop-off and pick-up. The program, helmed by DOT, began during the pandemic to ensure that pedestrians could gather, shop and dine safely. In Brooklyn, there are nearly 50 corridors that participate in the Open Streets program.
The Open Streets on Tompkins Avenue quickly became a neighborhood staple during the summer, attracting hundreds of visitors each Sunday.
"People started to notice Bed-Stuy is a place that has fine dining; it's a location that has some great retail shops and expanded entertainment," said Oma Holloway, COO of BSDC.
Holloway said she's seen a year-round impact of Open Streets on businesses in the area, which are largely small, Black-owned businesses. According to Bridge Street's own data, the Open Streets program on Tompkins Avenue resulted in an average 10%-20% increase in business for merchants in the area."It's become a great economic engine for our community," said Greg Anderson, CEO of BSDC. "This is a way to keep our dollars locally, and keep recirculating our dollars within the community."
Not everyone has been thrilled with the Open Streets program on Tompkins Avenue. Last year, residents of the area raised concerns about noise levels, litter in the streets, unruly behavior (like people peeing in public) and hectic double parking taking place around the events, according to Patch.
This year, BSDC and TAMA leadership is working to curb these concerns. Changes this year include intentional spreading out of the events on the street, as well as a 6:00pm end time as opposed to the previous 7:00pm. Other new rules include a ban on double parking and a ban on the sale of cannabis products and alcoholic beverages.
"It's pretty exciting that we're able to use this Open Streets opportunity as a way to make Tompkins Avenue and Bedford Stuyvesant a real destination for anyone in any of the five boroughs to come visit, as well as for the community at large beyond New York City," Holloway said.
Upcoming special days at Tompkins Open Streets include a Caribbean Heritage Day on June 11, and a Juneteenth celebration on June 18.