So far, three elected officials from New York City have been confirmed to have tested positive for Covid-19: State Assemblymembers Helene Weinstein and Charles Barron of Brooklyn were reported as having the virus on Saturday; and Council Member Ritchie Torres of the Bronx's 15th District alerted the City Council on Tuesday that he also tested positive for COVID-19.
"We have spoken with the Senate and are undertaking an intensive cleaning of the Capital and the Legislative Office Building." said Governor Andrew Cuomo in a statement. "All legislators and staff that have come in contact with these members will be tested to ensure the safety of everyone."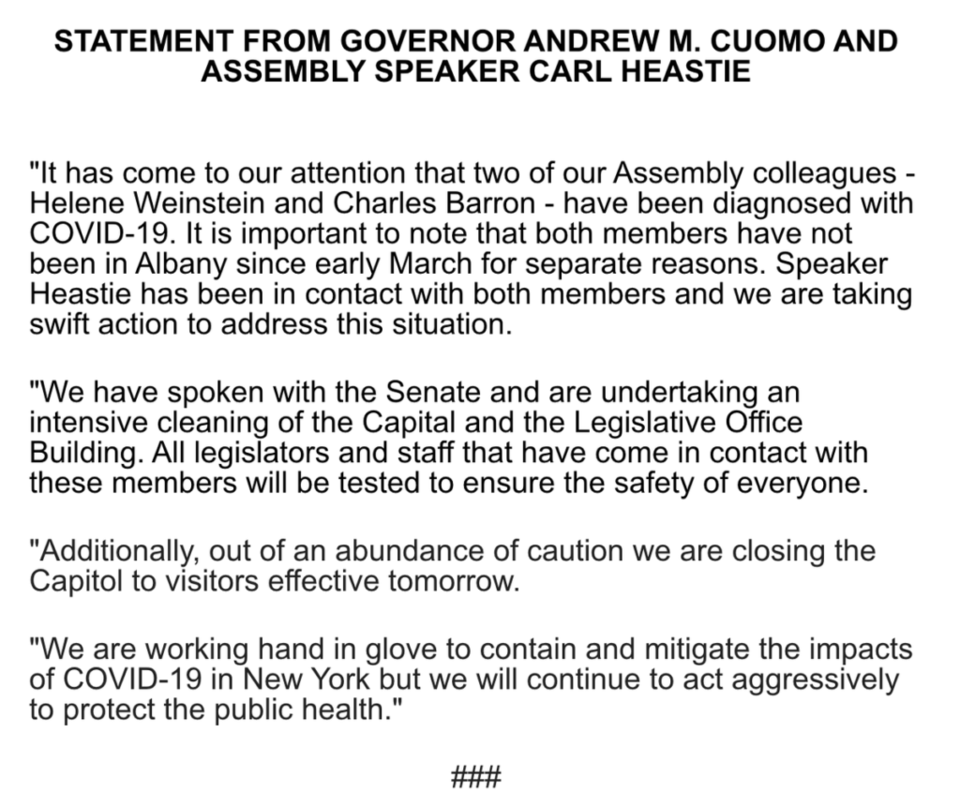 City Council Speaker Corey Johnson also weighed in on Torres: "As soon as we found out, we held a conference call with members so they could be informed and alert their staffs," he said.
Torres was last at City Hall on Tuesday, March 10. The Council's City Hall and 250 Broadway offices have been closed since Monday, March 16.
"The Department of Citywide Administrative Services (DCAS) has been alerted and will conduct extra cleaning measures in City Hall. They have been conducting extra cleaning all week, and this new cleaning will be on top of that.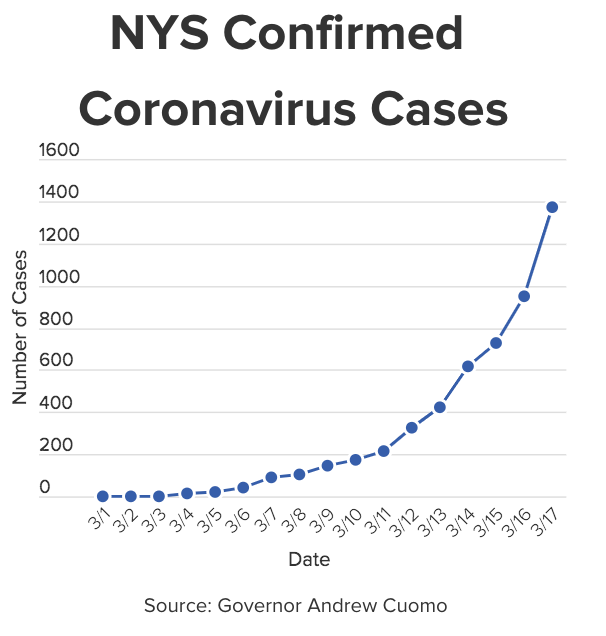 "The Council is also working to find people who have been in contact with Council Member Torres to alert them to his condition in order for them to self-isolate if necessary." .
Currently, there are 1,374 confirmed positive cases in New York York State, according to the Johns Hopkins Center for Systems Science and Engineering. On Monday there were 950. That's nearly a 40 percent increase in the last 24-48 hours. Of the current 1,374 cases, 644-- that's nearly half-- are in New York City alone.
Cuomo says there's no plan to fully quarantine New York City, but that more closings are needed and likely in order to flatten the outbreak curve.