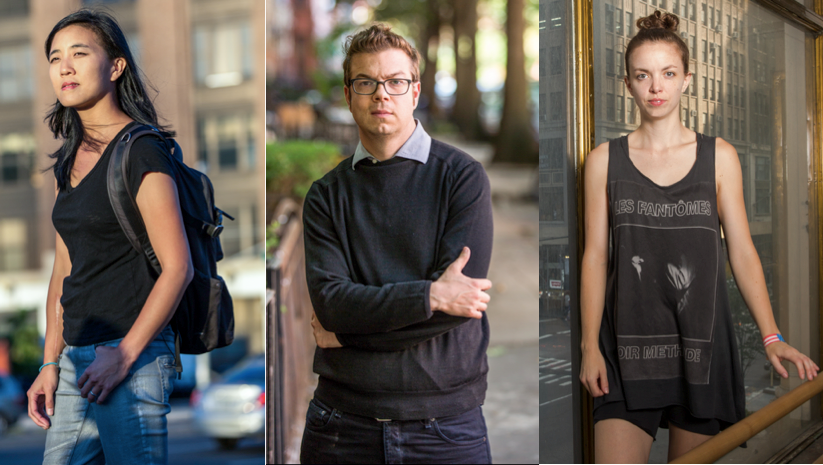 The John D. and Catherine T. MacArthur Foundation announced on Monday its 2015 MacArthur Fellows, winners of what has come to be known as the "genius grants," and of the 23 exceptionally creative Fellows, three reside in Brooklyn!
Ben Lerner, Michelle Dorrance and Mimi Lien were amongst the chosen elite group of "geniuses"-- chemists, novelist, scientists, artists-- who are innovating in contemporary ways in their respective fields. These winners from Brooklyn will receive a $625,000 no-strings-attached grant.
Join us in congratulation this year's Fellows from Brooklyn: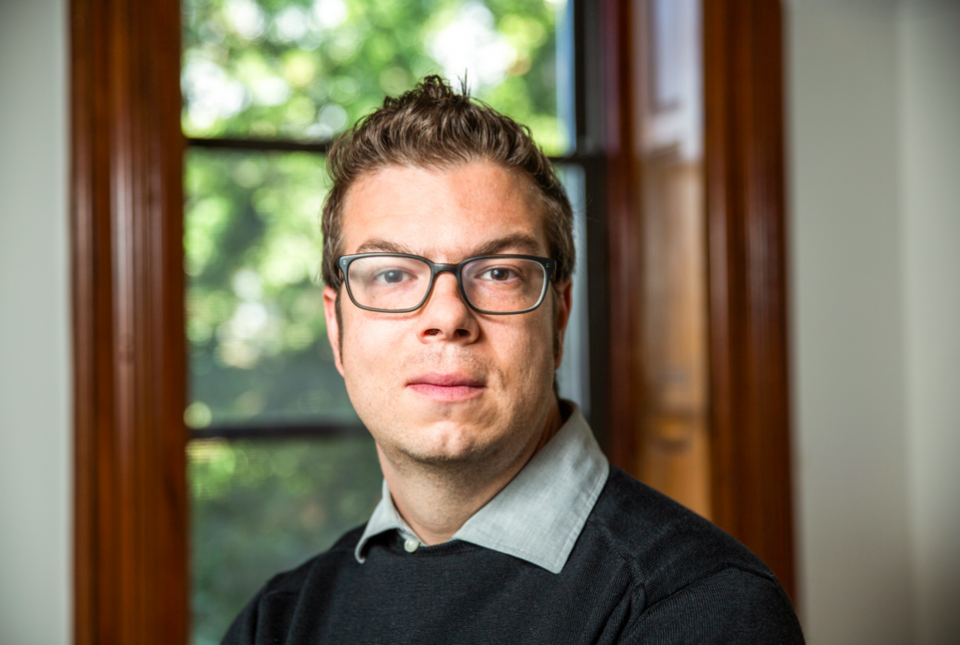 Ben Lerner, a writer transcending conventional genres and styles to explore the relevance of art and the artist in modern culture. As a poet and essayist, he brings a poet's sense of language to the writing of fiction. In his novels Leaving the Atocha Station and 10:04, Lerner shifts between fiction, nonfiction, poetry, and photographs. Holding up a mirror to a writer's consciousness, his works blend autobiography and self-referential writing.
Bringing to the novel a poet's relentless engagement with language and a critic's analytical incisiveness, Lerner makes seamless shifts between fiction and nonfiction, prose and lyric verse, memoir and cultural criticism, conveying the way in which politics, art, and economics intertwine with everyday experience.
Both of his novels, Leaving the Atocha Station (2011) and 10:04 (2014), hold up a mirror to the writer's consciousness. While Atocha is a comedic portrait of a young artist coming of age, Lerner's concerns in 10:04 are larger and more pressing, reflecting his narrator's (Ben) growing maturity in relation to others and keen sense of the social structures that constrain him. Ben struggles to create meaningful fiction in a culture addicted to artificial stimulation, a theme interspersed with acute, at times comic, reminders of the neuroses of American society. See his video here.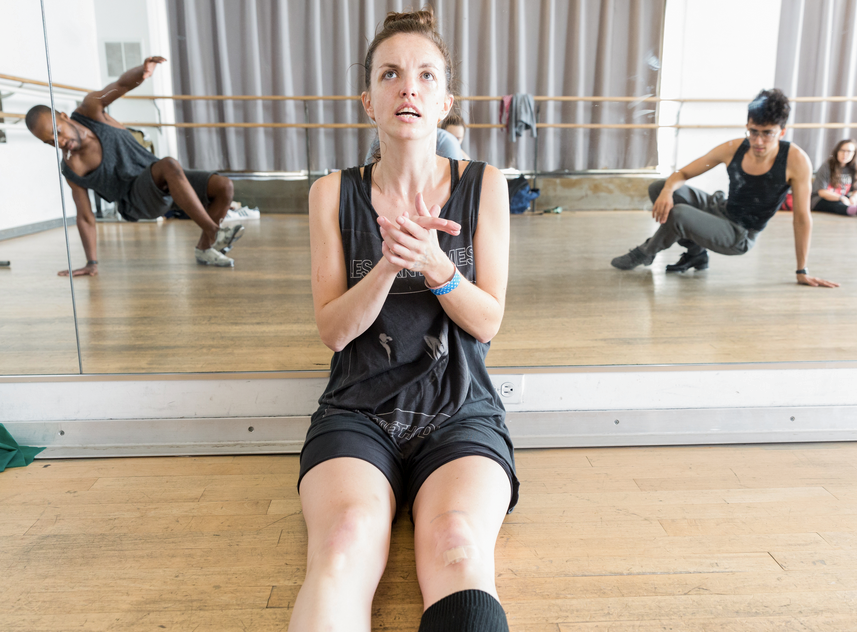 Michelle Dorrance is a tap dancer and choreographer reinvigorating and redefining tap by combining the sounds of rhythm tap with the choreography and physical movements of contemporary dance. Her choreography uses unconventional elements and constant experimentation, such as dancers tapping in socks, or with wood taps, and live music to create unique sounds.
Tap is primarily an aural dance form, with dancers creating complex syncopations through technical feats of footwork. In a high-contrast physical style, Dorrance maintains the essential layering of rhythms in tap but choreographs ensemble works that engage the entire body: dancers swoop, bend, leap, and twist with a dramatic expression that is at once musical and visual. In SOUNDspace (2011), she shapes the architecture of the stage space by moving dancers in and out of view; the dancers create an acoustic chamber as the audience is surrounded with textured rhythms created by leather, wood, and metal taps on the stage, backstage, and balcony. See her video here.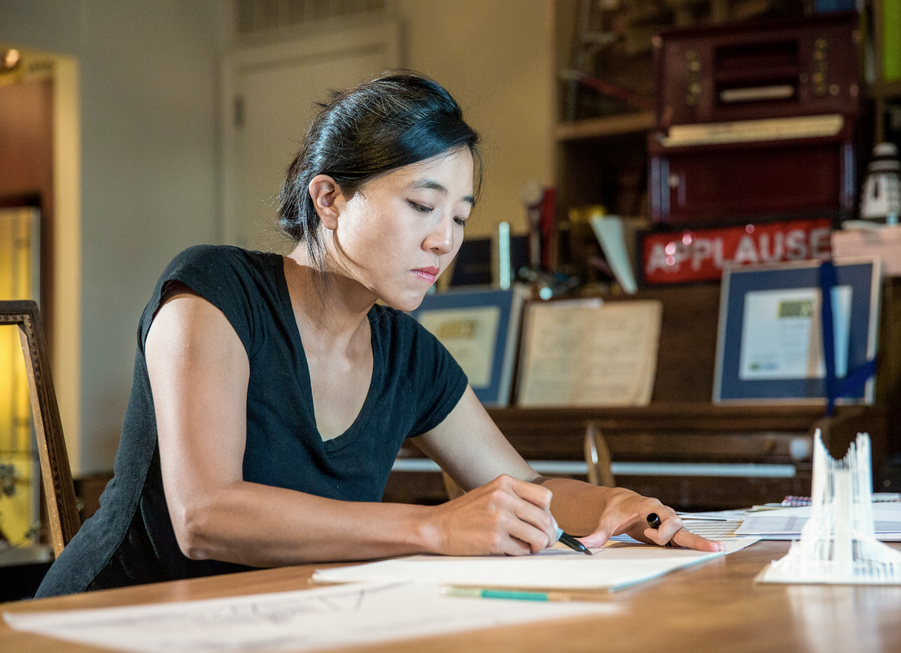 Mimi Lien is a set designer for theatre whose bold designs play an integral role in translating a text's narrative and emotional dynamics onto the stage. She has designed sets for numerous acclaimed theater productions, including An Octoroon, Natasha, Pierre, and the Great Comet of 1812, and The Whale. One trademark of Lien's designs is her deft use of immersive sets and shifting set pieces to create choreographic moments in which the set becomes an active participant in the unfolding narrative.
In sets for both large-scale immersive works and for more traditional proscenium stages, Lien envelops the audience in a specific mood or atmosphere. For Natasha, Pierre, and the Great Comet of 1812 (2013), Lien designed a full-scale Tsarist Russian salon that summoned up the decadence of early nineteenth-century Moscow and the chaotic emotional lives of the Russian elite.
Her simple and stark set for Born Bad (2011)—brown shag carpet, worn wallpaper, and three wooden chairs on a platform that is overhung by a low ceiling—created a claustrophobic environment that heightened the play's portrayal of family tensions. See her video here.
For more information on the Fellowship Program and all the 2015 Fellows, please visit https://www.macfound.org/programs/fellows.