When the driver of a private trash hauler struck and killed a man at the intersection of Atlantic and Flatbush Avenues in Prospect Heights earlier this month, it was tragic — but unfortunately, it wasn't unprecedented.
The 62-year-old man who was pinned under a Safeway Services Corp. truck on Flatbush Ave. just north of Atlantic Ave. was the latest pedestrian to fall victim to traffic collisions in the area over the last several years.
And while police said at the time of the accident that the victim was crossing outside the crosswalk, critics have long said the design of the intersection — with its wide roadways, lack of bike lanes, narrow sidewalks and an angling that makes it easy for some drivers to turn without slowing down — is treacherous for anyone not in a vehicle.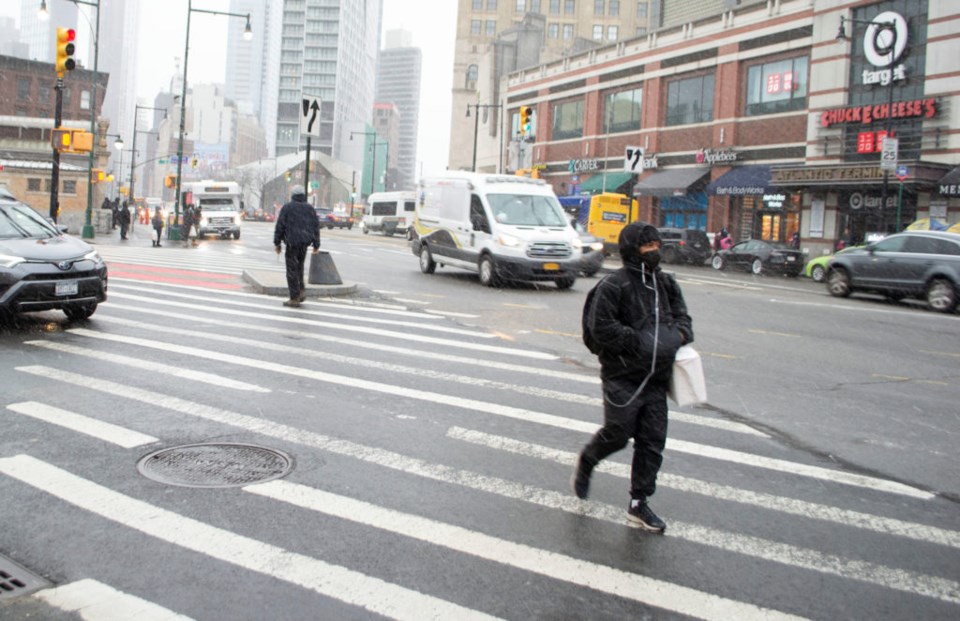 "It's like real-life Frogger," said Kathy Park-Price, a Park Slope resident and Brooklyn organizer for Transportation Alternatives, which looks for non-car centric approaches to city planning. "The angles, the width, the speeding, the kind of vastness of the space."
"It all leads back to the design and the fact that from a pedestrian point of view, you can't swivel your head enough to see where the next vehicle could be coming from."
In just the past year, Atlantic Avenue has been the site of 10 pedestrian fatalities, according to Transportation Alternatives, showing an "unconscionable levels of negligence."
"This is not just an infuriating tragedy; it is a statistical inevitability in a city where the redesign of streets for safety has been delayed, defunded, and deprioritized," the organization said in a statement the day of the deadly trash-hauler crash.
According to Transport Alternatives, there have been 75 reported injuries at the intersection in the past five years, making it one of the most deadly across the five boroughs.
"For me, personally, it feels like a highway in the middle of the city," Park-Price said. "And anytime I approach Atlantic, whether it's to go to Target or to BAM or consider classes for my children, my decision making about how I live is affected by that street."
She added the width of Atlantic Avenue, "with drivers who don't always obey traffic laws or yield to pedestrians," has created "a dividing line for communities, keeping people, businesses and lives separated."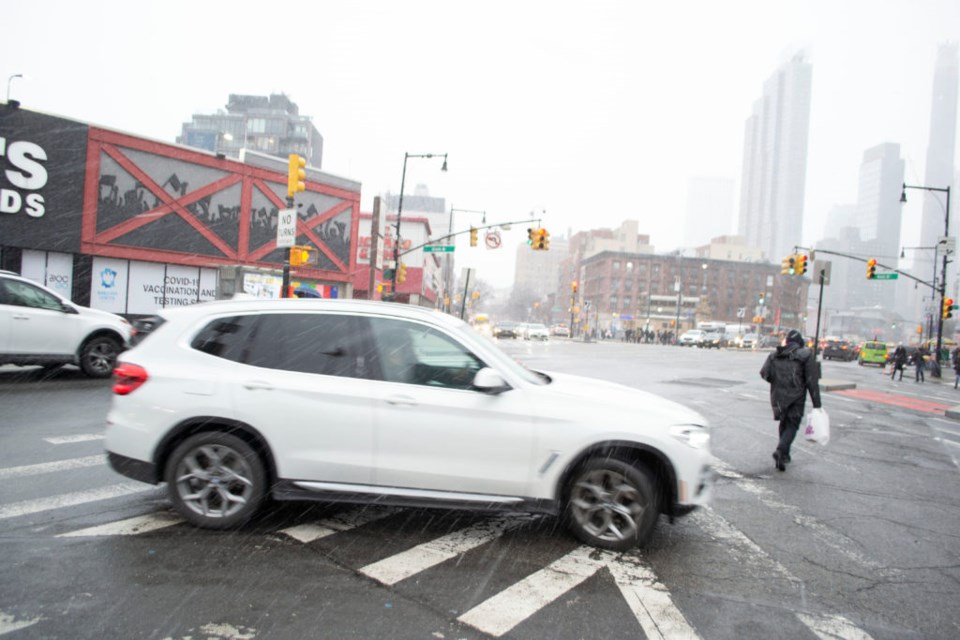 The Department of Transportation told BK Reader that Atlantic and Flatbush Avenues is a Vision Zero priority intersection. In 2018, the department reduced traffic lanes, added four new pedestrian islands and tweaked crosswalk timers to give pedestrians a head start.
Nevertheless, Transportation Alternatives statement said the fatal pedestrian crash this month was "predictable and preventable, if only city officials had cared enough to act."
The group also published a vision for Atlantic Avenue last year that called for, among other things, a bike "superhighway," even fewer traffic lanes and a simplified Atlantic and Flatbush intersection to reduce pedestrian-vehicle conflicts.
The Department of Transportation says it is currently planning new sidewalk extensions at Flatbush and Atlantic Avenues intended to shorten the time it takes for pedestrians to make it across the busy roads and calm traffic.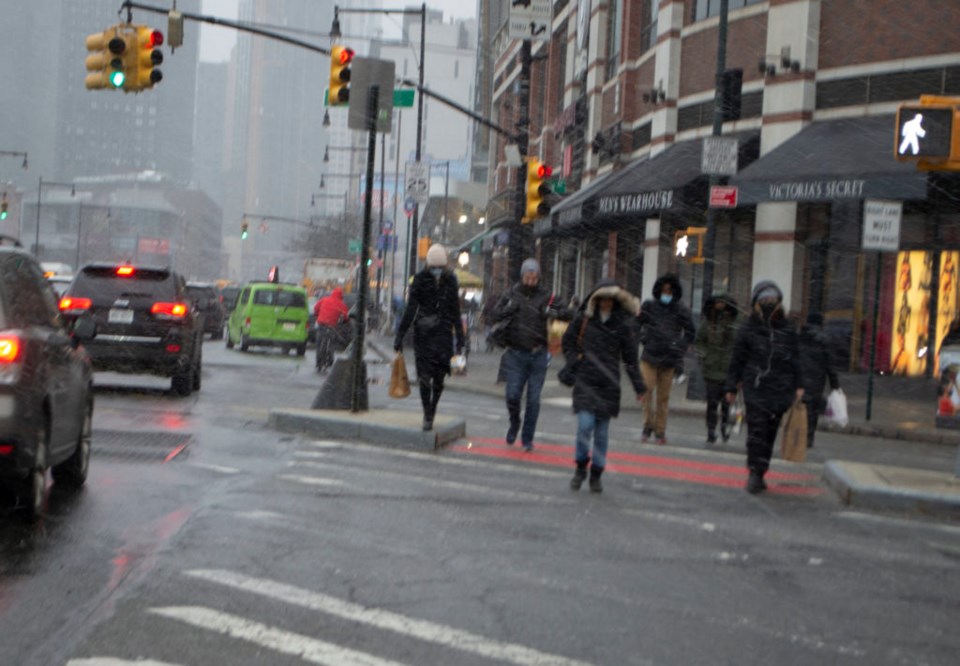 Councilmember Lincoln Restler, whose District 33 borders the intersection, said it "needs to be redesigned urgently."
"From my very first meeting with the Department of Transportation this year upon taking office, we raised this area as a perilous pinch point in the network of bike lanes in Brooklyn," Restler said.
Councilmembers Crystal Hudson and Shahana Hanif, whose districts meet his at Atlantic and Flatbush, were also wanting to address it, he said.
"There have been significant resources allocated to improve conditions along Flatbush in exactly this area and I'm going to do everything I can to work with DOT to see the money allocated turn into actual safety improvements that will save lives," he said.
"It's awful that we haven't been able to move fast enough to save the poor gentlemen who we lost, the neighbor who we lost, but we need to act with urgency now."