In 2018 and 2019, news began to percolate around the growing number of social networking spaces emerging across the country for and by people of color.
In New York City, for example, there was "Roll Call," a meetup for Black Theatre-goers; "The Black Mastermind Group" for entrepreneurs; the "Black Baby Boomers Who Just Wanted to Have Fun;" and far too many more to list here.
However, there was one Brooklyn-based group that seemed to grab the most media attention: The Gentlemen's Factory.
The organization continually earned the public gaze for the resonance of its mission, the caliber of its membership and its no-nonsense, get-it-done resolve. (And, well, let's not discount the value of that Brooklyn swagger).
Launched in 2014 in Prospect Lefferts Garden, "GF," as members fondly call it, is the brainchild of Jeff Lindor. He founded GF to serve as a safe space for Black and Brown men to meet privately, prepare for the employment pipeline, nurture their startups and facilitate their business deals.
Its member profile runs a pretty even gamut, from Gen Z, to Millenials, to GenX and with a handful of Boomers to boot.
And while many small businesses, clubs and organizations continue to struggle to pick up the pieces after the COVID lockdown, The Gentlemen's Factory managed to grow and is now thriving.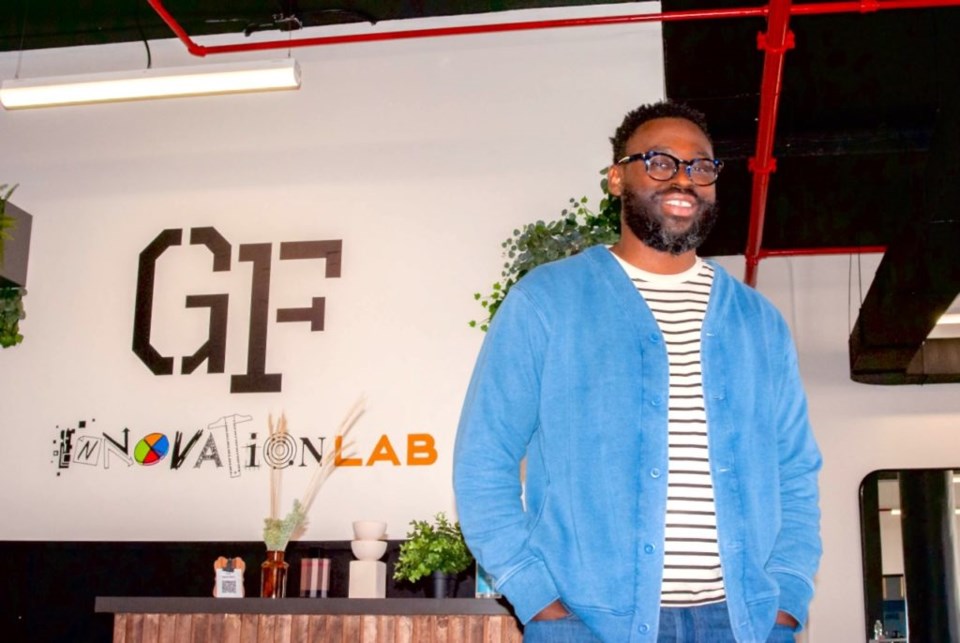 "We're reaching seven figures, and we're doing pretty well," Lindor told BK Reader of the organization's financial health. He added, however, that while profitability is important, the organization's bottom line isn't the only metric of success:
"We've literally changed the lives of hundreds, if not thousands, of Black men in the city of New York," he said about GF's impact.
Scores of new members are joining through GF's dynamic virtual expansion. At the same time, a strategy of leveraging real estate investing continues to drive much of the brick-and-mortar location's growth.
"We're going into the real estate market right now so that we own all of our locations," Lindor explained about GF's expansion game plan. "So, we're purchasing a building in Harlem and inviting the members to invest with us. And we can replicate that cycle, literally, around the world."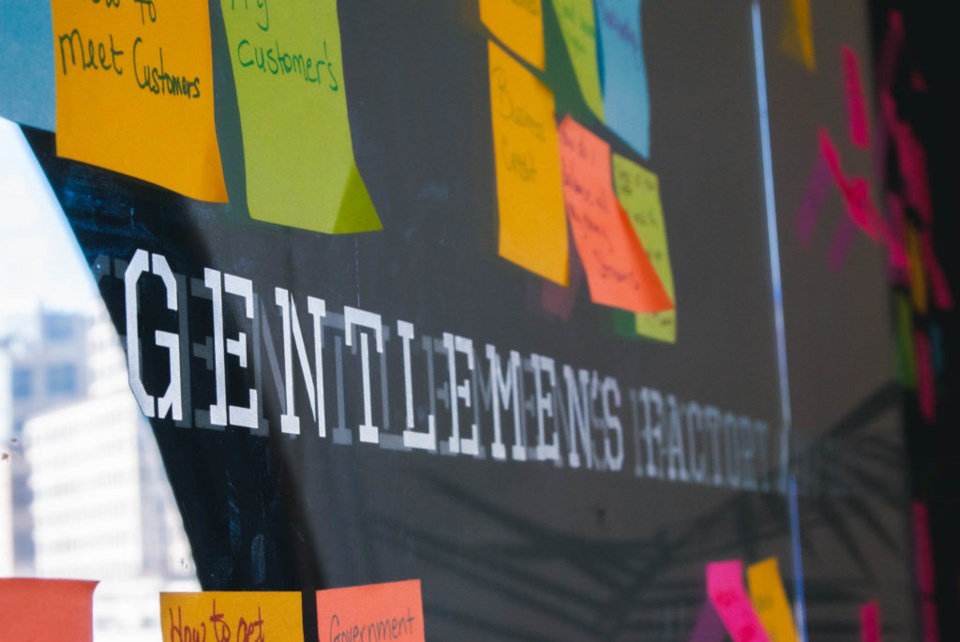 And although Lindor isn't trying to attract venture capital, VCs are still coming: Private equity companies are knocking on the organization's door seeking investment opportunities with GF's entrepreneurs, who represent about 60% of its membership.
"So, we're serving as a bridge," Lindor said.
A Vision
Lindor, 36, has been on a journey to build a community where people of color pool their resources to build wealth and mutual success. And now his vision, which took root in childhood, is finally coming together:
Born in Petit-Goâve, Haiti, Lindor immigrated as a young child with his family to the United States. He grew up in a Coney Island housing project with parents who spoke practically no English.
At an early age, he noticed a socio-economic divide in the community. On one end of the community, poor people-- mostly Black-- struggled daily to make ends meet. In another more well-off section, white families flourished. He set out to understand the disparity and how to close the gap.
"Just from a visual standpoint, poverty looked Black and wealth was a different color," he recalled thinking as a kid. "And that's [when] I then went on this journey to understand why my particular community looked like that. That journey led to me earning a master's [degree] in public policy."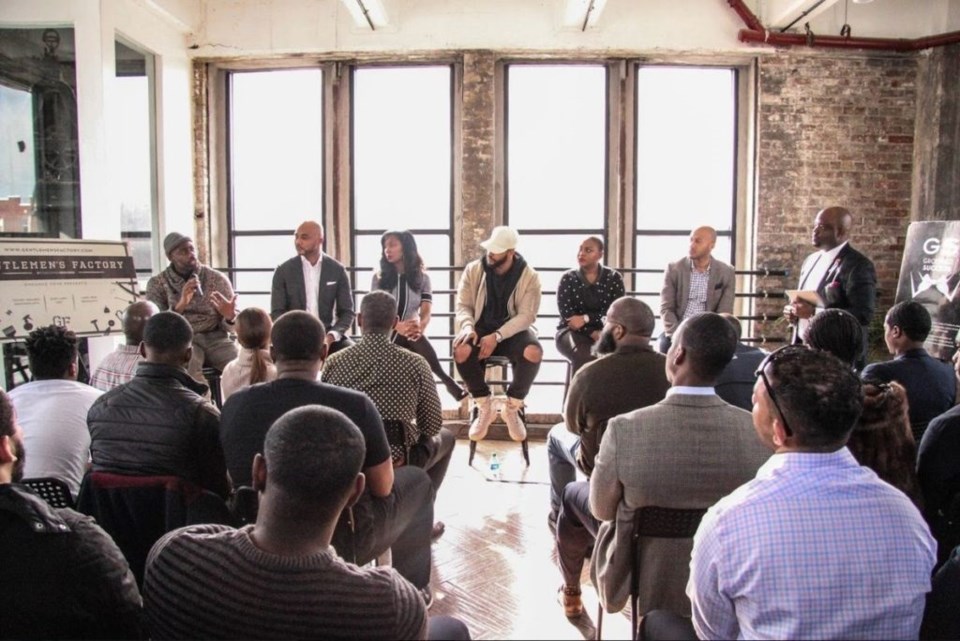 Lindor came to believe that solving "the isolation problem" among Black people, particularly Black men, was a critical step towards change.
"In corporate America and other workspaces, there is this isolation factor of a singular person of color, a token. But if you put thousands or millions of tokens together there's a lot of strength and wealth-building in numbers," he said.
A COVID Pivot and Now, Expansion
Ironically, isolation stemming from government mandated COVID-19 lockdown in 2020 created an expansion opportunity for GF.
With members working from home, Lindor realized that "our product isn't our physical space but our community." He started virtual chapters to expand the membership, and now GF's digital footprint boasts members in 17 states and five countries. Some of those virtual chapters outside New York are ripe for GF's real estate model to build physical locations.
Meanwhile, GF's expansion in Brooklyn includes the recent launch of its Innovation Lab at 81 Willoughby Street. The labs are physical locations that serve as hubs where the men gather for workshops, networking, small private meetings or to simply use as a workspace.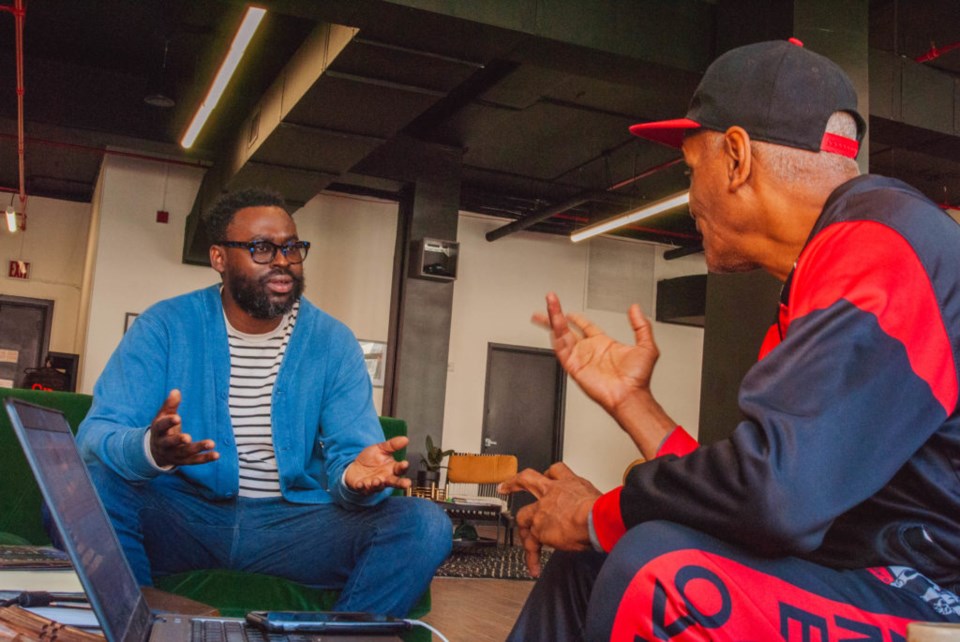 GF designed the Innovation Lab to focus on solutions to economic disparities, build tech infrastructure, and allocate resources to communities of color.
Looking ahead, GF plans to purchase a building in Harlem later this year for its new Social Lab that would house art galleries, restaurants, and, perhaps, a cigar lounge in a barbershop.
In the meantime, GF is also growing its network of partners. Some of those relationships center on developing a massive employment pipeline with corporations seeking to recruit highly-qualified men of color. GF is also turning its attention to youth mentoring initiatives, including one with Brownville's Elite Learners.
Exciting times are ahead for GF, which unofficially started in 2013, at a gentlemen's brunch while Lindor was taking a social entrepreneurship course in graduate school.
"What I've been doing ever since then was just understanding what the community needs," said Lindor.
"And business is all about solving problems."