Growing up in the Bronx in the 80s Brooklyn-based artist and activist Clarivel Ruiz was surrounded by a melting pot of cultures.
But she said even with that melting pot, she was one of few Dominicans in her area and she grew up facing racism and microaggressions.
She hoped that things in the Dominican Republic would be better. But on visiting, she found racism -- specifically against Haitians -- had deep roots in the country, Ruiz told BK Reader.
"We created a utopia in our minds that it would be different from the racism we were experiencing, but we're sadly mistaken," Ruiz said.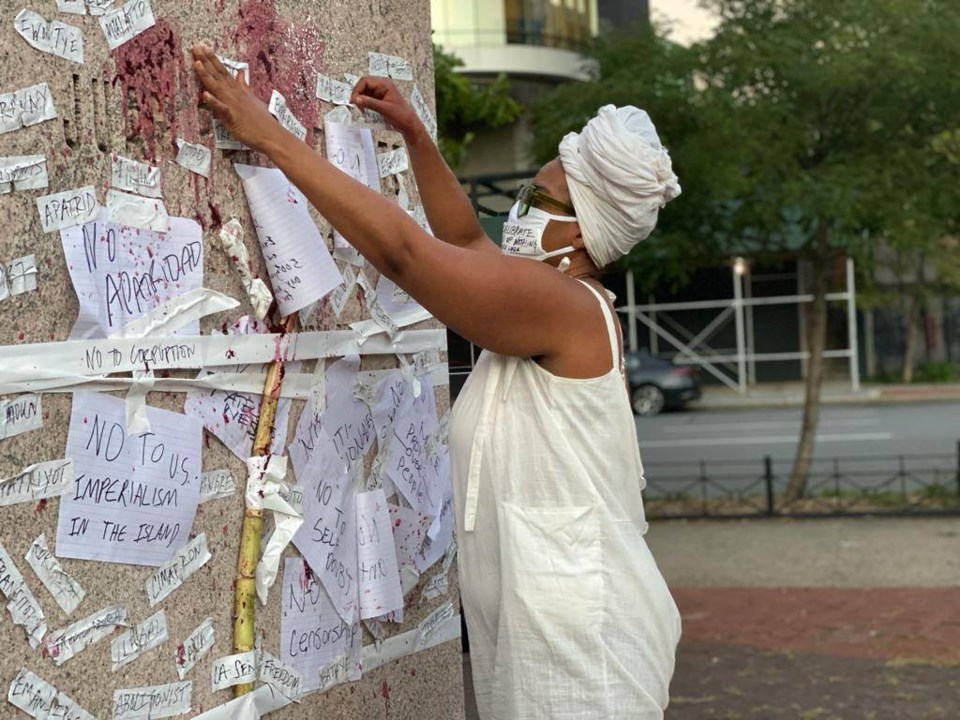 As a child, Ruiz said she and many other Dominican immigrants had a cultural understanding of the rift between Haitians and Dominicans and many families had pictures of Dominican dictators hanging in their homes. She hoped that over time things would have changed, but said unfortunately that was not the case. The sad reality led Ruiz to form the Dominicans Love Haitians Movement.
The movement was inspired by Ruiz's own father who revealed his grandmother was Haitian, after keeping it secret for almost 70 years. Since then, Ruiz has been on a quest to not only fight anti-Blackness within the Dominican community, but also to prevent impending laws that would denationalize 200,000 Dominicans of Haitian descent.
"If they could do that in the Dominican Republic, then what would stop other countries from doing the same thing? It could become a possibility anywhere," Ruiz said. "Our goal is to really step outside the system that has not been created by us."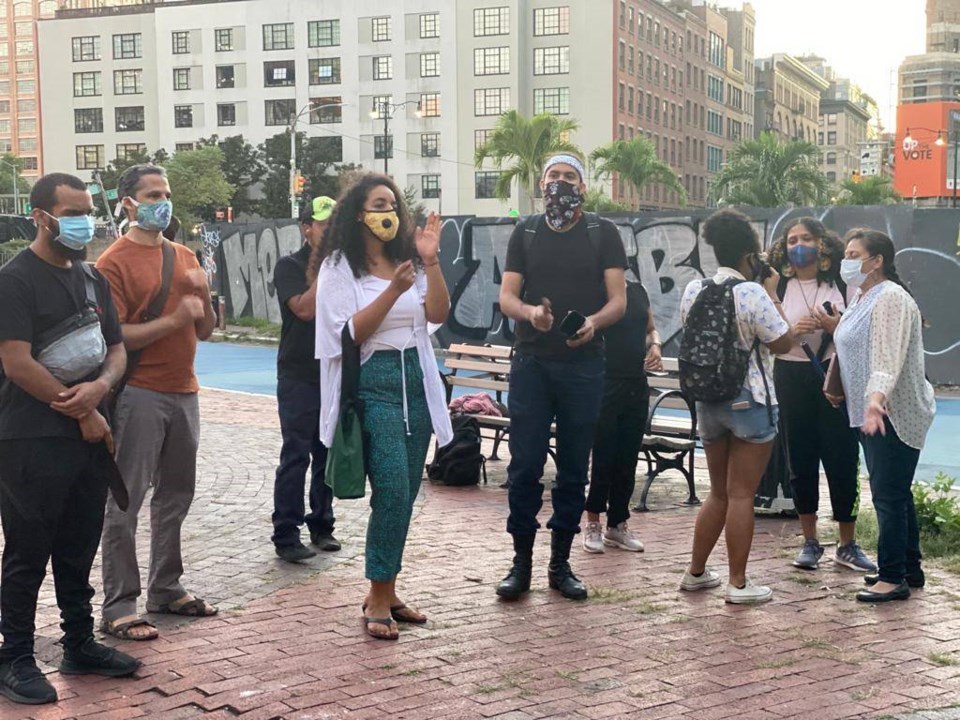 Dominicans Love Haitians movement wants to demystify the myths about Haitians perpetuated by Dominicans, which are based on a culture of racism and anti-Blackness cultivated by white supremacy.
"There is a stigma around being called Black and, of course, Haiti has become synonymous with Black. Blackness is used as a weapon, which is why when Trump said what he said about Haiti it was purposeful," Ruiz said.
"If you keep perpetuating the myth and you keep suppressing the glory of Black people uprising and liberating themselves without white people's help, you're just continuing the spread of misinformation."
While the movement may seem centralized to one specific area, it has a more general goal of tackling anti-Blackness across America. Ultimately the goal is to uplift the Haitian community, not just in Haiti, but in the communities right here in Brooklyn. Ruiz said many Black people internalized their own dislike of their Blackness due to Blackness being associated with slavery and enslaved people.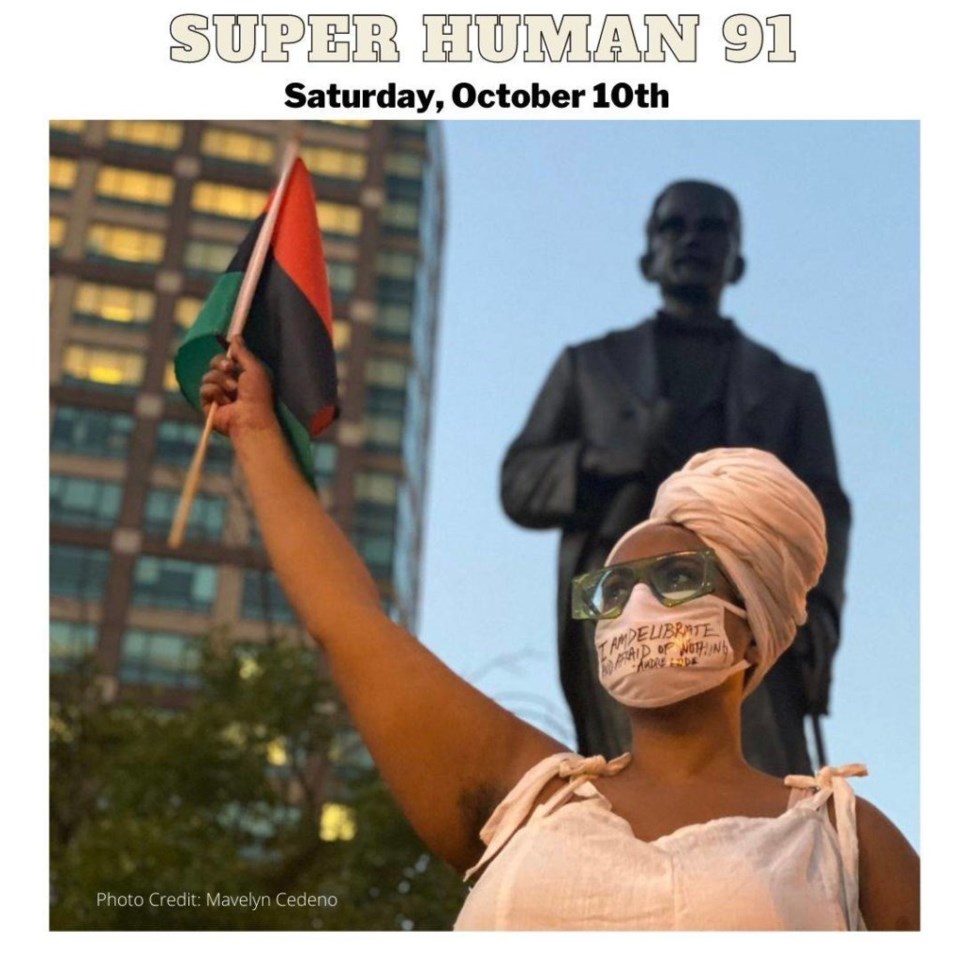 "Why do I have to carry shame around what has happened to our ancestors? I shouldn't feel any shame for the things that white people did. Why am I the one who needs to walk with my head held low?" Ruiz said.
The movement quickly attracted right-wing cyber trolls and anti-Haitian sentiments online, Ruiz said, but that only motivated her to keep protesting and spreading her and her team's message.
This week, the group will be out on the streets protesting against anti-Blackness and injustice, and protestors will be remembering the many lives lost in the October 1937 genocide of over 20,000 Haitians by the Trujillo regime. Ruiz and 90 other participants will attach a piece of sugar cane to their bodies and march through the city to the statue of Juan Pablo Duerte.
The protest will be held this Saturday, October 10th. If you're interested in participating please fill out this form.