The Brave House, an immigrant rights nonprofit, celebrated World Refugee Day at Brooklyn Bridge Park on Sunday afternoon. The celebration coincided with events around the globe honoring the stories and contributions of displaced persons.
The organization invited community members to take part in arts and crafts, a sharing circle, music from local brass band Flowmingos, and more.
Executive Director Lauren Blodgett told BK Reader that a major goal of The Brave House's work is to help immigrants feel welcome in New York City.
"On the one hand, it's about human rights and the legal protections," Blodgett said, "and what goes with that is also these spaces for sharing, for talking through your identity and your struggles and your joy and your own perceptions of what those mean to you."
A Brave Sisterhood
The Brave House takes a holistic approach to immigrant advocacy, focusing on mental health and professional development as well as legal services. It supports immigrant women and girls ages 16-24 in New York City and empowers its members to be at the forefront of decision-making.
Reyna Velez, who serves on The Brave House's Youth Leadership Board, was one of the first members.
"It's a sisterhood is what it is," Velez said, "I'm very grateful to have them. You know, I'm relatively new to New York, so it was one of the first groups I had gotten really close to."
This year's World Refugee Day comes on the heels of a new UN Global Trends report that recorded the highest number of displaced persons in history.
In 2018, some 80 million refugees fled life threats such as violence and climate change.
Blodgett spoke to the importance of both celebrating refugees and raising awareness of their struggles.
"It can be easy, in a place like New York, to lose sight of that because it's a city of immigrants," Blodgett said. "It's important to recognize what people might be coming here from, and that helps give some empathy for what they're going through."
"They're not just their legal cases"
For many refugees, new challenges arise once they arrive in the United States. And the support available to navigate those challenges is often limited.
Blodgett, an immigration attorney, has seen this firsthand. She began her legal career providing pro bono representation to children facing deportation.
She told BK Reader that what many Americans don't realize is there is no public defender system in US immigration court. Immigrants can either pay for their own representation or work with a nonprofit to access free legal services.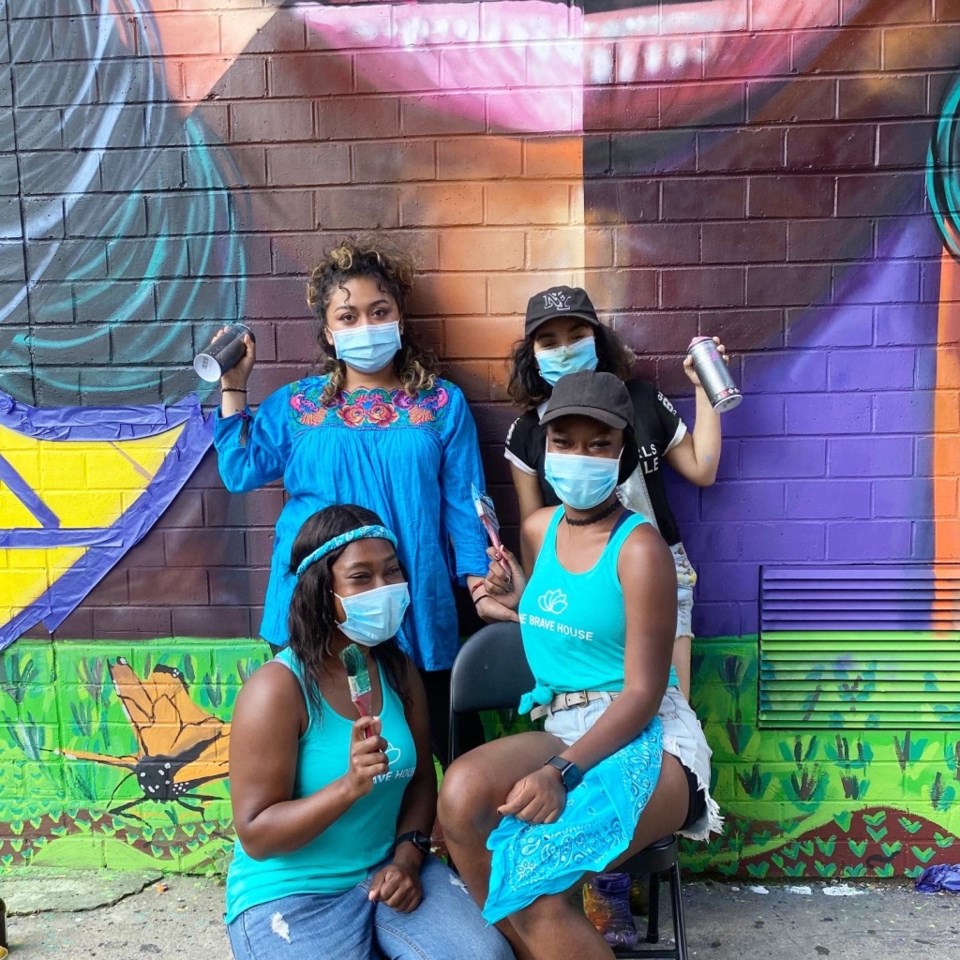 But Blodgett says the demand "far exceeds the capacity of what exists in New York."
"You can be a 15-year-old unaccompanied minor in Brooklyn, and you're having to just figure out your deportation case on your own," Blodgett said.
She founded The Brave House in 2018 to help fill that gap while also providing more comprehensive support like bilingual therapists and career advisors.
"If you're struggling with your immigration status, that really impacts your ability to have a job, and then that can impact your mental health," Blodgett said. "It's a cycle."
The Brave House aims to combat challenges at various points in that cycle.
For Program Director Hannah McGowan, the nonprofit's mission shares a fundamental message with World Refugee Day.
"[Immigrants] are whole people," McGowan said, "they're not just their legal cases."