New York City tech jobs are on the rise and NPower, a Brooklyn nonprofit, is training young adults from underserved communities across all five boroughs to succeed in those roles.
Beginning February 22, NPower will open its virtual doors to young adults to offer free Information Technology certification via a 23-week online course. NPower will also assist students with childcare, transportation and job placement among the city's biggest corporations.
NPower launches digital careers for military veterans and young adults from underserved communities to "create pathways to prosperity," Helen Kogan, NPower New York's executive director, told BK Reader.
The program is free for its students since NPower is fully funded by donors, including Brooklyn-based contributors like National Grid and Etsy, Kogan said. The organization headquarters are in DUMBO and the two local teaching locations are in Fort Greene and in East Harlem, though all classes will be held remotely for the duration of the pandemic.
The first 16 weeks of the course are focused on hands-on technical training, professional readiness and studying for the nationally-recognized CompTIA certification test. In the last 7 weeks the students take on tech internships and are assisted in applying to entry-level jobs with salaries starting at 40k, though many end up with salaries that are higher, Kogan said.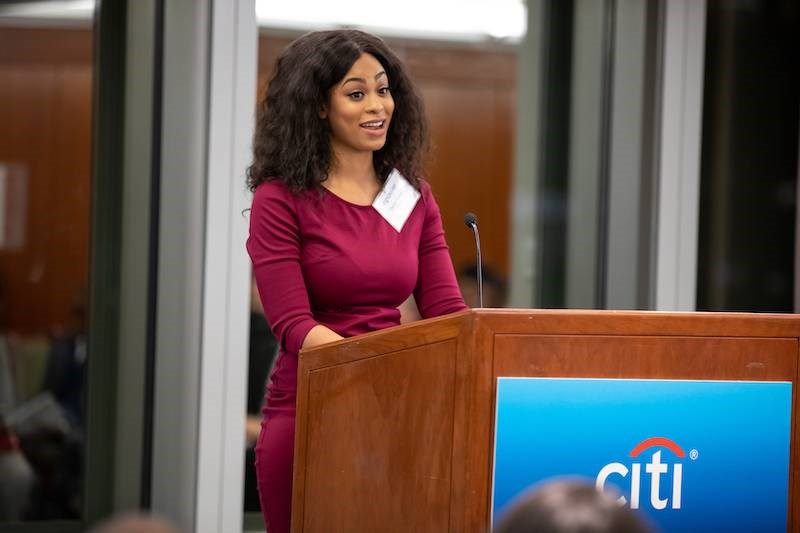 In December, 11.4% of New Yorkers were unemployed due to the pandemic. Nationwide, women held all of the 140,000 jobs that were lost in December. Among women, Black and Latin American women currently have the highest unemployment rate at 8.5% and 8.6% respectively. White women have the lowest unemployment rate at 5.7%.
"We saw the disproportional impact that the pandemic had," Kogan said. "A program like ours is really necessary to diversify the tech talent pipeline. I think the tragedy of all of this is that so many really thoughtful, smart, hungry, passionate folks don't have access to education. We're changing that."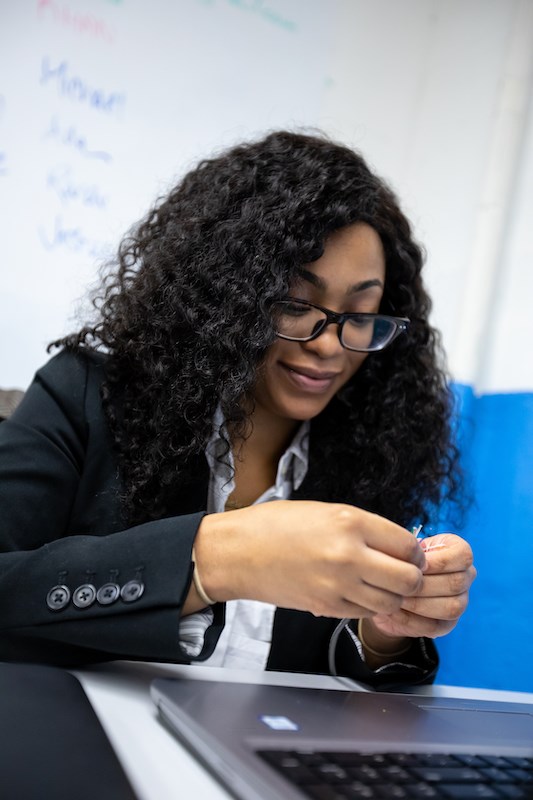 At 18 years old, Brooklyn-native Daney Forbes lost both of her parents, requiring her to put her undergraduate degree on hold. She studied at NPower and now works full-time as an Intermediate Associate IT Business Analyst at Citi.
Now, she said she felt like she could learn any technical skill, keep up with changing technology and do well.
"I didn't have that confidence before. I didn't just learn technical skills—there's a social support aspect to make sure that you are not overwhelmed taking on your responsibilities," she said.
"The social support manager checks in with you. For someone like me, with my life, no one was asking me questions like that at the time. I felt seen, appreciated and prepped to become a professional in the tech industry."
Forbes said the NPower classroom incredibly diverse, and those in the class became like family and grew together. "You're meeting people with different backgrounds but you're all striving for something in the same way."
NPower is accepting applications for the next cohort up until March 1. The course will be held virtually and women from all five boroughs aged 18-25 with a high school diploma or equivalent can apply, as long as they are legally authorized to work in the US.
These part-time classes are available from 9am-1pm or in the afternoon from 2pm-6pm. Click here to apply.