'Tis the season for spring cleaning!
As the weather slowly warms and the sun, and the spring season creeps in, there's no better time to purge: It's out with the old and in with the new-ish!
On Saturday, March 7, in East Flatbush, environmentally conscious Brooklynnites can recycle their old portable products and wares while picking a few gently used items for themselves at the Stop 'N' Swap event in East Flatbush.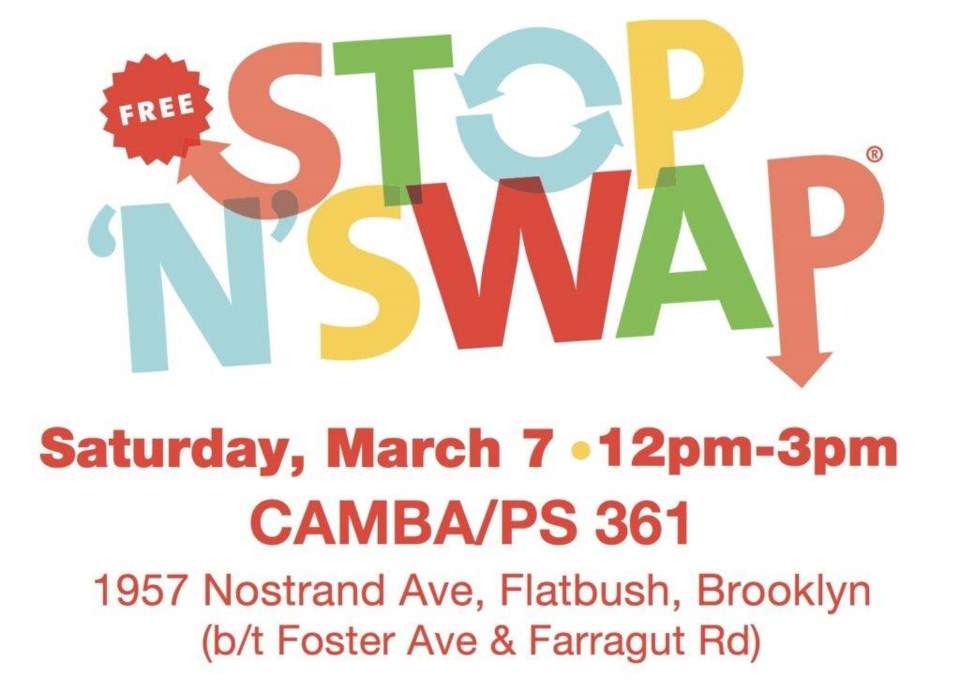 It's a free community resuse event organized by local non-profit GrowNYC. The event is returning to CAMBA Beacon at P.S. 361 in East Flatbush where community members diverted over 1,200 pounds of reusable items from landfills last year.
"Reuse is one of the best ways to conserve natural resources, prevent waste and pollution, and save money," said Christina Salvi, assistant director of GrowNYC's Zero Waste Programs.
No one is required to bring something to take something — you can simply show up with a bag and see what's free for the taking. Books, toys, fashionable clothing, housewares, and electronics are just some of the offerings.
"The average NYC household discards about 2,000 pounds of waste a year. By reusing through events like Stop 'N' Swap, NYC residents can take part in diverting over 40 million pounds of material a year from the landfill," said Marcel Van Ooyen, GrowNYC President and CEO. "In fact, it's a triple-win; in addition to economic and environmental benefits, they also build community as New Yorkers come out and meet their neighbors."
Anything leftover at the end of the day is donated or recycled. Furniture and other large items are not accepted at the swap.
WHAT: Free Stop 'N' Swap Community Reuse Event
WHEN: Saturday, March 7, 12pm-3pm
WHERE: CAMBA/P.S. 361 — 1957 Nostrand Ave, Brooklyn
For more information, go here.