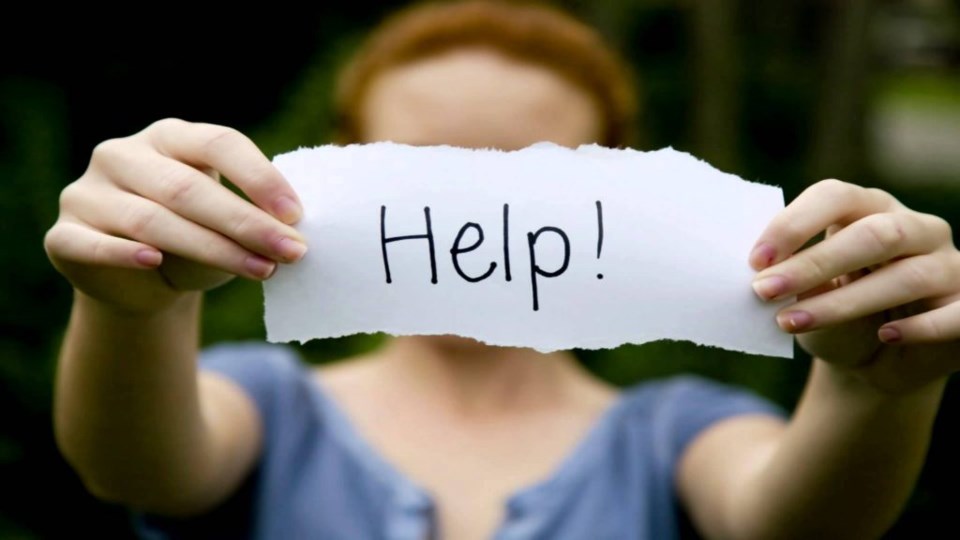 At a press conference today in Albany, New York State Senator Jesse Hamilton and Assemblyman Marcos Crespo introduced a bill that addresses the problem of mental health issues amongst New York City children and the importance of mental health education for the professionals who work with them.
The Mental Health First Aid Bill (S6234A) will create a continuing education requirement for teachers relating to mental health issues.
"Mental health impacts children's readiness to learn just as surely as having the right textbooks, up-to-date technology, or school meals," said Sen. Hamilton, who serves as ranking member of the New York State Senate Committee on Mental Health and Developmental Disabilities. "That's why this legislation aims at sharpening the expertise of educators across New York State. This Mental Health First Aid Bill will contribute to our schools' ability to promote wellness. Educators will be better able to assess risks and make that critical first link towards help."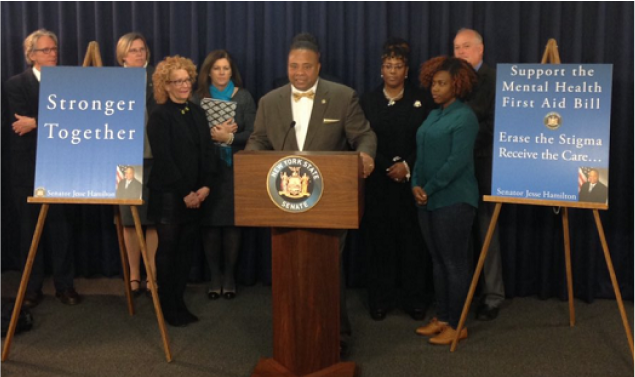 More than 200,000 New York children and teens having a mental health diagnosis while 20 percent of all suffer with the sort of mental disorders that impair their daily lives, said Assemblyman Crespo. He added that in many cases, mental health first aid can be the difference between life and death, as teen suicides and suicide attempts continue to rise.
The bill's authors said they are taking a "first aider" approach because of how widespread the problem has become; professional help is not always readily available; people often do not know how to respond or react; and people with mental health problems often do not seek help on their own.
The suggested education curriculum will help educators learn to listen without judgement, assess for risk of suicide or harm, and learn effective strategies to encourage those who suffer from mental health issues to seek professional help.
"Senator Hamilton's approach is similar to what is proposed in the new federal education act, which is to arm staff and personnel with appropriate skills and practices to prevent crisis and conflict and give them the confidence to know when to refer a youth for additional mental health services," said Andrea Smyth, executive director of the NYS Coalition for Children's Behavioral Health. "The Coalition strongly supports this approach."