Creating jobs in Brownsville. Building affordable housing in Midwood, Bay Ridge and Brooklyn Heights. Developing climate resiliancy in Coney Island.
These are just a few of the 2023 plans Brooklyn Borough President Antonio Reynoso touted at his State of the Borough speech at New York City College of Technology on Tuesday night, Jan. 12.
"When you have the high unemployment, the gross inequities, and the unaffordable, unfit housing we have; When you have the displaced families, under-resourced schools, and over-policed neighborhoods we have... When you have problems like these, you don't get away with not planning ahead," Reynoso said.
"You don't get away with not having big, bold solutions to really change things for the people who call this borough home."
It was the first state of the borough speech in nearly ten years, and was attended by Mayor Eric Adams, Public Advocate Jumaane Williams, New York City Comptroller Brad Lander, his fellow Borough Presidents, and many other city, state and federal elected officials.
Brooklyn's own Senate Majority Leader Chuck Schumer gave remarks, and Reverend Edward-Richard Hines from the GodSquad, a local anti-violence non-profit, led the audience in a prayer.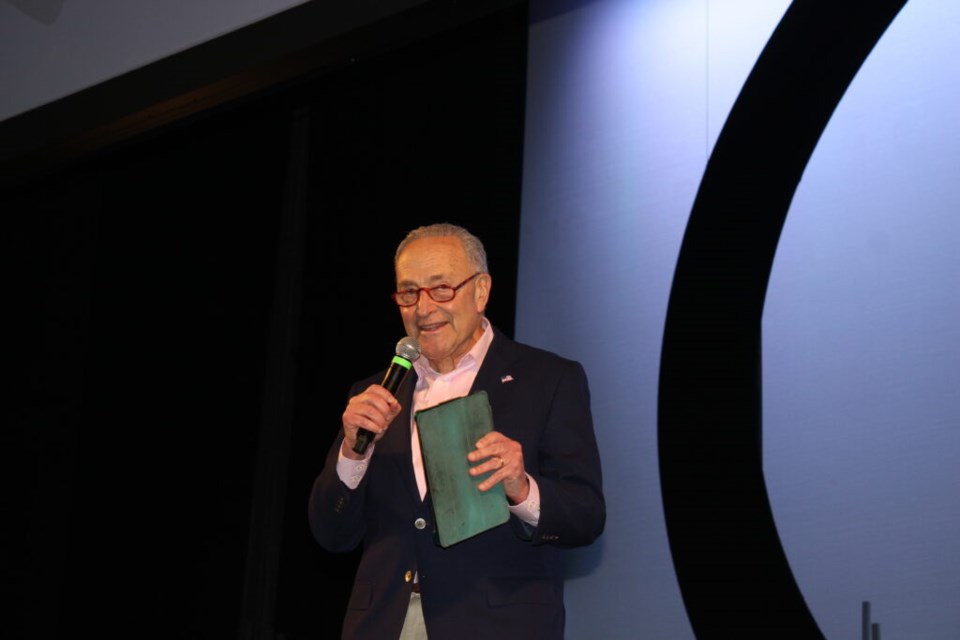 BRIC Arts Media live broadcasted the speech, which is available here.
Councilmember Mercedes Narcisse of Brooklyn's 46th district attended the event and told BK Reader she is in full support of Reynoso's bold maternal health plan.
"I'm excited to be here, because I know the Borough President wants to address inequities in our community, especially with maternal health. As a nurse for over three decades, I'm in, 110%," Narcisse said.
The Year in Review
His first year in office, Reynoso allocated his entire capital FY2023 budget -- $45 million -- to Brooklyn's three public hospitals, to make giving birth in Brooklyn safer than it currently is.
He established a maternal health taskforce of Black women doulas, OB-GYNs, and other experts to improve pregnancy outcomes for pregnant people of color. Reynoso also created a healthy pregnancy public education campaign that makes life-saving information available to pregnant people in a variety of languages and 'Born in Brooklyn' boxes full of diapers, clothes and more resources for post-partum families.
His wife, Iliana, and young son, Alejandro, cheered him on in the front row.
Reynoso also launched Brooklyn's first-ever comprehensive effort to establish guidelines and recommendations for equitable development in Brooklyn through the lens of public health. The new plan, which will be finalized and released in autumn 2023, unites urban policy, budget and land use decisions under one umbrella.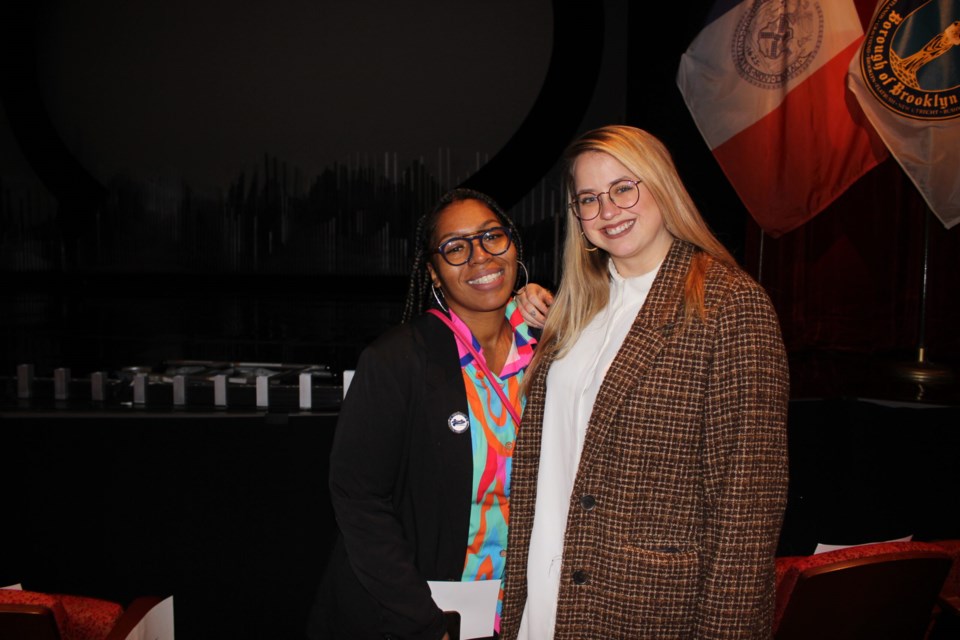 The Year Ahead
Reynoso pledged to install solar panels in large swaths of low-income housing, so renters can save on their energy utility costs while also being green. During his speech, he said a 2019 City study showed 32% of Brooklyn renters were "utility-burdened."
He also promised to reform Brooklyn's 18 community boards by issuing guidance to facilitate community boards' access to the funding and resources they need from City agencies to effectively function. Reynoso also aims to make community boards more reflective of the communities they represent by getting young people involved.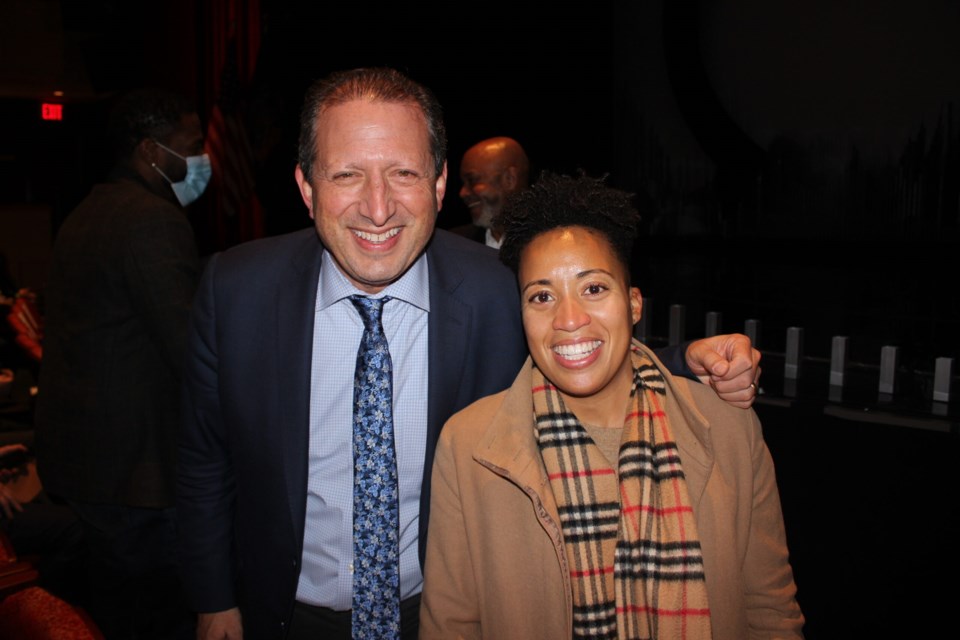 Reynoso vowed to help boost Brooklyn's Black businesses, jobs and ownership in two ways: financing local non-profits to get permanent brick-and-mortar locations in the areas they serve; and kickstarting Black entrepreneurs' careers by providing free retail space to applicants with strong proposals in Brownsville's underutilized business corridors.
"There are big new ideas right in front of us. I see them," Reynoso said.
"And tonight is about proving what Brooklyn can really be when we take back this borough and boldly rebuild it for the people who call it home."