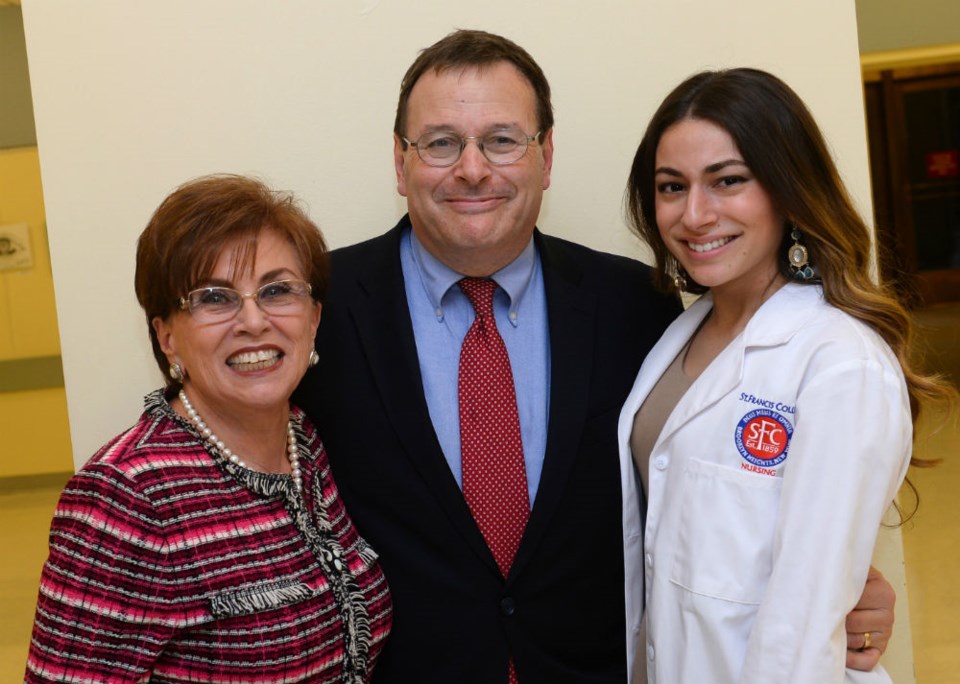 On Tuesday, May 12, the birthday of Florence Nightingale, more than 40 undergraduate nursing students of St. Francis College in Brooklyn Heights received a medical white coat emblazoned with the St. Francis College logo.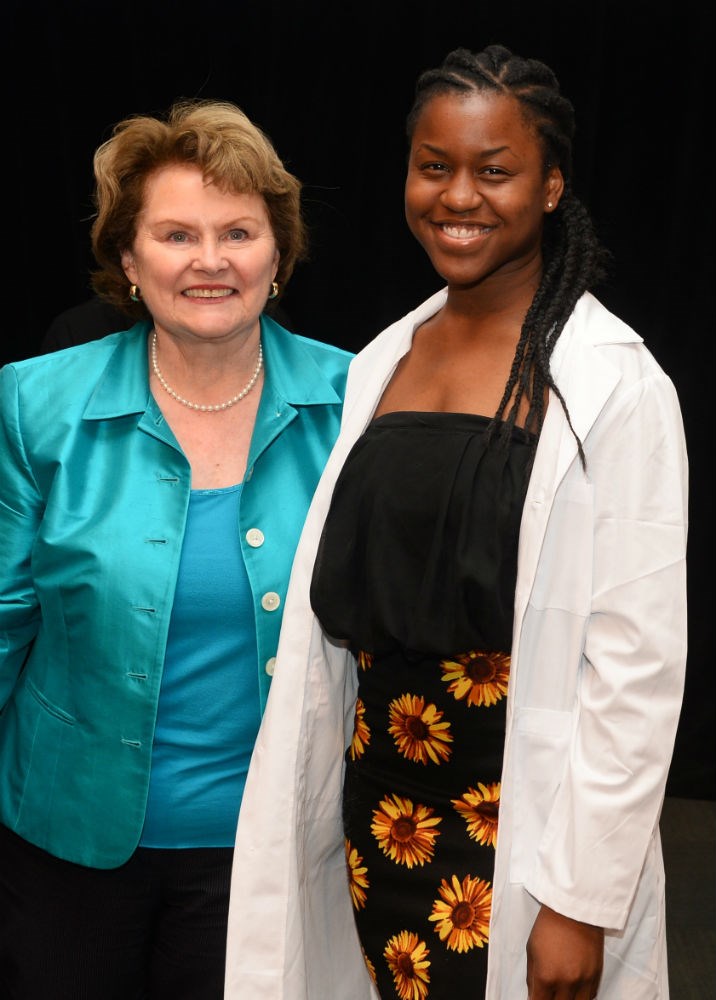 White Coat ceremonies first became popular more than 20 years ago and were exclusively for students in medical school. However, as Dean Allen Burdowski explained, "Nurses today share the same ideals as every other health care professional, so by now including you in this ceremony we hope to establish a stronger sense of community among yourself and other caring health care providers."
The ceremony signals the college's new focus on training high-level nurses, including the use of greater technology in its four year undergraduate nursing program as well as its two-year RN to BS program. Each student received an iPad to be used for textbooks and to link with the College's newly renovated nursing lab, which features a collection of robot simulators that mimic thousands of symptoms for students to diagnose.