Brooklyn Democrats from all levels were on hand Feb. 5, in South Brooklyn to celebrate the ceremonial inauguration of the first Asian-American woman to be elected to the New York State Senate.
State Sen. Iwen Chu, 44, won her election to represent the 17th Senate District in Albany this past fall, narrowly beating Republican Vito LaBella — the final margin was just 534 votes out of nearly 38,000 cast — in a race for a new Asian-majority district that covers a swath of South Brooklyn, including parts of Bay Ridge, Sunset Park, Dyker Heights, Bensonhurst, Bath Beach and Kensington.
Joseph Bova, the Democratic district leader for the 49th Assembly District emceed the inauguration event, along with South Brooklyn Community Coalition CEO Y.K. Cheung.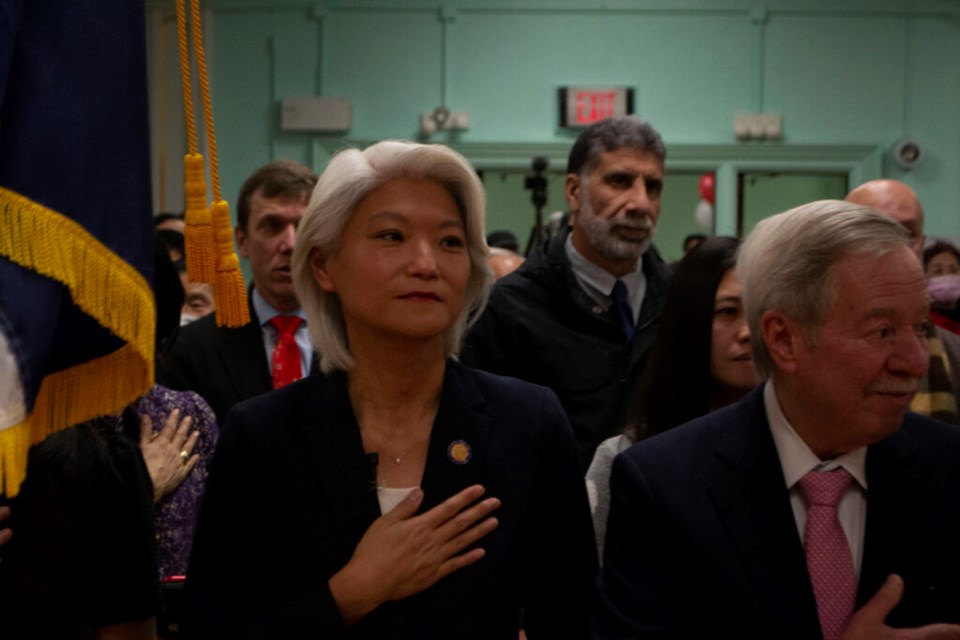 The inauguration festivities were a celebration of the diversity of South Brooklyn, with invocations from a pastor, a rabbi and an imam, a lion dance from the United Chinese-American Association and a tanovar dance from Uzbek-American community group Mahalla USA.
Brooklyn's own Democratic Senate Majority Leader Chuck Schumer was among the leaders present to celebrate Chu's historic victory. Schumer remarked on Chu's long path to the NY State Senate — immigrating to the U.S. from Taiwan at 27 to get a master's degree in sociology from Brooklyn College, working as a journalist and later as a community leader in the South Brooklyn community and finally running for higher office after nearly 20 years.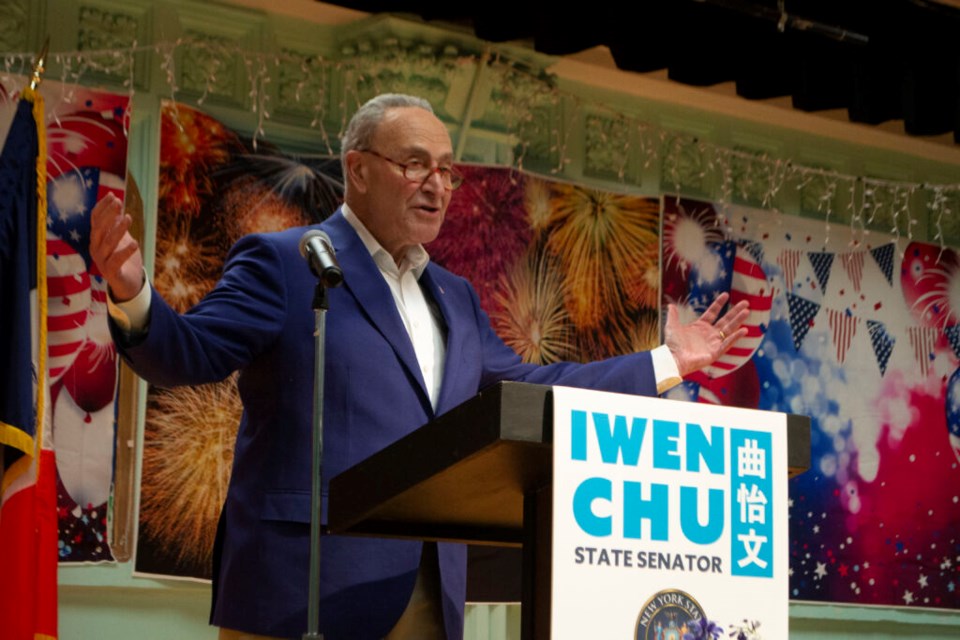 NY State Attorney General Letitia James commended the people of Chu's district for electing a capable leader.
"I'm going to say to the constituents in the voters, you've got it right," James said. "You elected my friend. She's going to do great things. She's going to stand with me on so many issues. I look forward to working with her."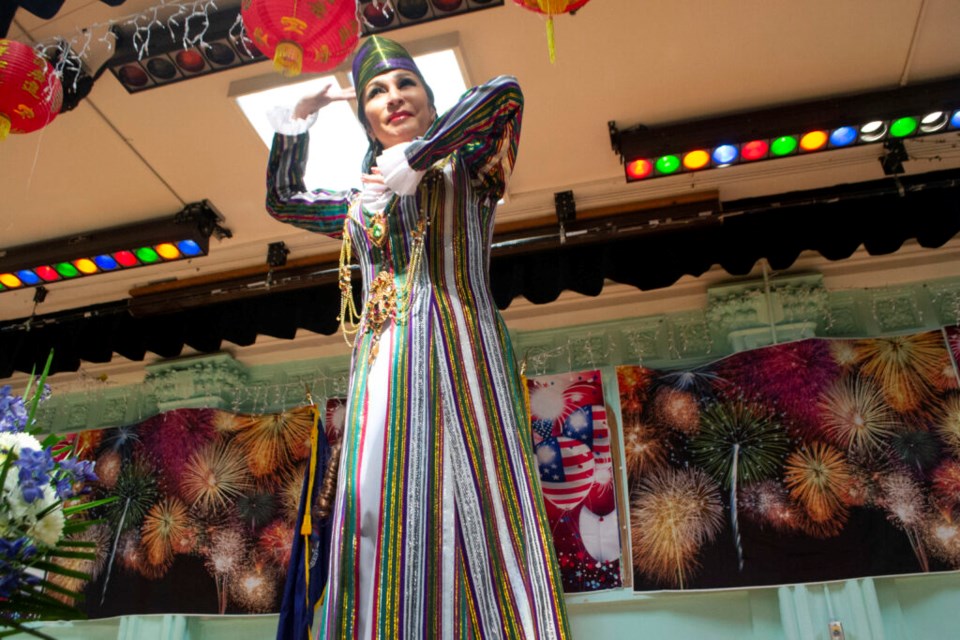 Other elected officials present included NY State Senate Majority Leader Andrea Stewart-Cousins, Senate Deputy Majority Leader Michael Gianaris, State Sens. Andrew Gounardes and John Liu, Comptroller Brad Lander, Brooklyn District Attorney Eric Gonzalez, NY City Councilmembers Alexis Avilés, Justin Brannan and Kalman Yeger, former City Councilmember Vincent Gentile, Brooklyn 5th Municipal District Court Judge Saul Stein and various Democratic assembly district leaders.
Chu was sworn in by NY State Supreme Court Justice Lillian Wan on a copy of the state constitution — as well as a copy of "Oh, the Places You'll Go!" by Dr. Seuss.
The book, she explained, was a gift for her daughter's college graduation with some relevant lines both for that achievement and for Chu's new journey as a State Senator.
"You have brains in your head. You have feet in your shoes. You can steer yourself in any direction you choose. You're on your own, and you know what you know. And you are the guy who'll decide where to go," Chu read from the Dr. Seuss classic.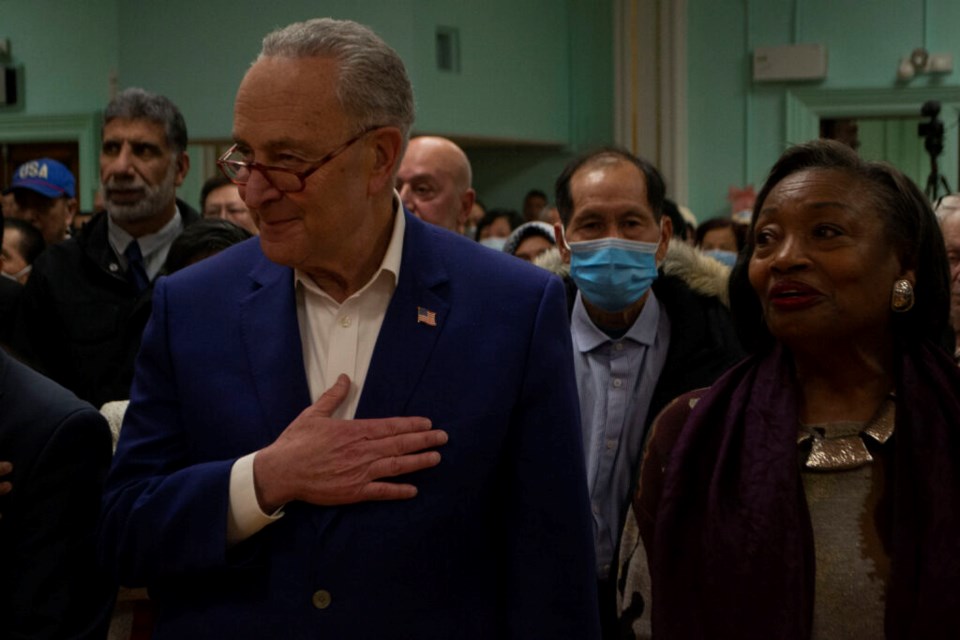 Chu said P.S. 176 is a place with special meaning to her — it's the school her daughter attended as a child, and the location of a moment integral to Chu's later involvement in the community.
"When she was around two and a half, a spring weekend Sunday, I took her to the school playground. She was rolling around in the grass, the sun shining on her face," she said.
Chu said she looked around and noticed that same smiling energy on everyone in the playground, from the kids to their families.
"And that is the moment I knew I needed to be involved. Because I want to make sure I can see her smile every day. And I want to make sure our kids can have the same smile on their faces," she said.
"So, this is the motivation that keeps me going."
Chu said she is honored to continue serving the community she calls home, and promised to support her constituents in the 17th Senate District.
"I will make sure our students have equal and fair opportunities to access quality education," she said.
"I will make sure our seniors and families can feel safe in their neighborhood. I will make sure our moms and pop shops won't need to worry about getting another ticket or summons and not getting government support. And I will make sure our Southern Brooklyn will get a fair share of government resources and the spotlight we deserve."