BK Reader worked alongside of Brookdale Hospital to produce a series of videos profiling local women survivors of breast cancer, in honor of #BreastCancerAwarenessMonth. Although all of the stories resonated triumph, one woman's story stood out. We decided to tell it.
---
Sophia Taylor's first heartbreak was in 1979, at the age of 11, when she found out she was adopted.
"Some cousins told me one day when they were teasing me," said Taylor in an accent undeniably Brooklyn and undeniably East New York. "I was told my birth mother signed me over to a friend as soon as I was born"
"I've heard stories about why she gave me up for adoption; one was that her husband was prostituting her. But the first woman I ever opened my eyes to was my adopted mom; the best mother you could ever imagine. So I just left it alone."
Taylor grew up on Seneca and Livonia avenues and attended P.S. 174. Besides being poor, her early years were fairly happy. She gave the mother who couldn't have children a daughter. And in return, that daughter received the most important thing to a child: unconditional love.
But then, during her freshman year at Thomas Jefferson High School, everything would begin to change after her stepdad left her mom: "When he stepped out the family with somebody else, he just forgot about us. Things just went down fast, because he was the main breadwinner. My mom started drinking."
Seeking to fill the absence of a male authority figure, Sophia started seeing the boy next door. Literally. They were friends and he "looked out for her." But by 15 years old, she became pregnant. She had her son, Robert Taylor. And life only got harder. Her mom was happy to help her with the baby. But there was now more mouths to feed and no food: "I remember we had to eat cat food sometimes," Taylor recalled sadly.
"Prison saved my life. I was able to distance myself and think about what I really wanted to do with my life."
At age 17, she was pregnant again. She had her daughter, Lashakima Taylor. It was so much pressure on her mom, whose drinking problem had worsened, she knew she had to do something fast to help out: "So I started hustling, selling drugs to help my mom with bills. Then I just got caught up in the sauce in the street. I dropped out of school, started doing drugs. I was getting raped."
She dropped out school in the 11th grade to sell drugs full time, believing it was the only way should could make enough money to support her mom and two children. This continued four more years until one day, in 1988, Taylor was swept up with a host of other dealers during a major drug bust. At age 20, with two young kids at home, Taylor was going to prison.
She did nine months at Rikers Island, before being moved to Bedford Prison and then Albion State Prison where she served three more years. She was release in 1992. She was 24 years old.
"Prison saved my life, because it removed me from the drugs, the streets, the people," said Taylor. "I was able to distance myself and think about what I really wanted to do with my life.
"That girl that came home was a different girl altogether than the girl that went in, because my freedom meant everything to me now.. But I knew one thing, I told myself, 'I'm not giving up my freedom to the white man no more. You not going to tell me when to get up, when to eat, when to go bed, when to cut the light out…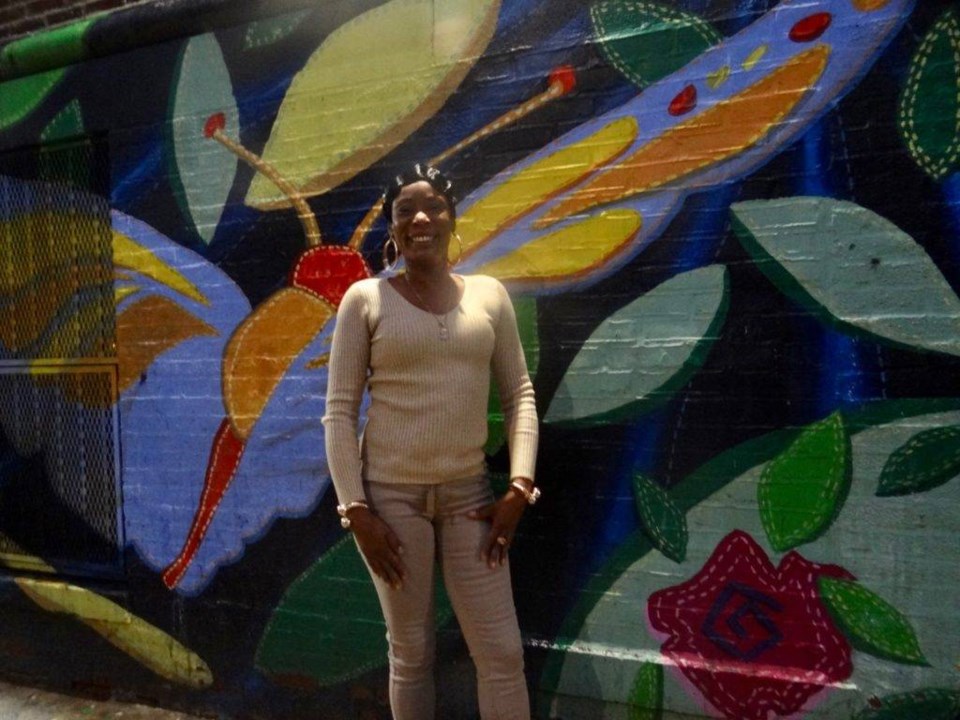 "I knew I was coming home to be a better person, because I was always that better person," she continued. "It's just that, when you have no door to walk through and face so many challenges, you believe your options are limited. But once you learn to appreciate your life and your freedom, you realize nothing can really stop you from achieving what you gotta achieve."
"I knew I was coming home to be a better person, because I was always that better person"
Within a year after her release, Sophia had her third child, Heaven. She got a job at the Parks Department, moved out of her mother's home into her own apartment with her three children. Her life picked up. She wanted to try her hand at entrepreneurship, so she began selling jewelry, flags, food and costumes for Labor Day.
The money was good, and she was able to save.
And then, in 1996 her mom died: "When the mother that raised me got sick and was on her dying bed, I was torn apart," said Taylor. She knew her mom would pass soon, and so she finally built up the nerve to ask her the question she'd always wanted to ask about the identity and whereabouts of her birth mother.
"I said, 'Mommy, I want to ask you something … ' And just the way that she turned her head and looked at me, I knew she knew what I was going to ask. And she looked so sad. So I just rubbed her and said, 'You know what, never mind. It's ok.'"
In 2005, two months after having her daughter Neveah, she went to Brookdale Hospital to check up on a persistent knot in her breast. The doctors at Brookdale diagnosed her with stage 3 breast cancer.
"I didn't believe it. I said, 'No, the devil's a liar.'" Still, she went back two days later and had surgery to remove her left breast. Still refusing to believe her life was in any way threatened, she went back to work the day after surgery with "200-and-something stitches."
"I told my boss I had just had surgery, and he told me to go home. But I couldn't. I told him, If you send me home, you're going to kill me. My thinking was, I had to keep focused. I had to keep moving and continue my life."
Still, she began an aggressive chemotherapy and radiation regimen to kill any possible remaining cancer cells. After a year, the cancer went into remission. Sophia Taylor was cancer-free!
She moved into her dream apartment off of Washington Avenue and Eastern Parkway in Prospect Heights. Her youngest daughter Neveah, then 12, tested into Park Slope Collegiate and enrolled into the 7th grade. Meanwhile, Taylor continued going for regular checkups until one day, she no longer felt a need to go: "They weren't finding anything, but they kept focusing on what could happen if it came back. So I stopped going. I didn't want to think negative."
She didn't return to Brookdale for two years.
And then, towards the end of 2018, she felt another lump around the same breast area as the mastectomy. Taylor went in for another biopsy. The doctors confirmed the cancer had come back in the same breast-- Extremely rare for mastectomy patients-- But not only that, the cancer was stage 4 and had spread to her lungs, her rib and her spine. A month later, she was diagnosed with the lung disease, COPD.
She began aggressive treatment for COPD and weekly sessions of chemotherapy. And then by June 2019, as if by some sort of miracle, Taylor one day went in for routine checkup and treatment and was told her cancer was down to a small speck underneath her breast. But for all intents and purposes, again, she was cancer-free!
Clearly, Taylor was not ready to throw in the towel just yet. Far from it ... not after all that she'd already survived through. She designs her own wigs and makes a point of dressing up any time she's in public-- her show of appreciation to the fact that she still has life. In fact, when you see her, you would never guess she had battled and won the bout against stage-3 and -4 cancer.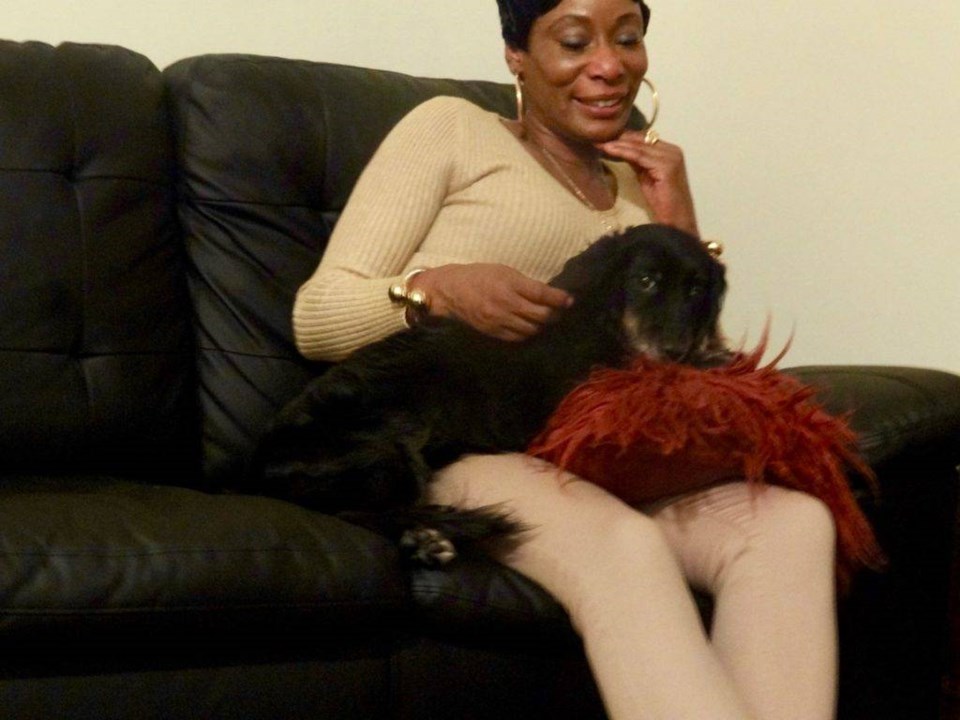 "I feel good right now," said Taylor. "Cancer isn't even the worst thing to happen to me. Losing my mom was. But I feel like everything I went through back then was preparing me to get through what I gotta get through now. This all was God preparing me to be strong later for my children."
It's as if a generational curse has been broken: Sophia has restarted her life; with four children and ten grandchildren, she's rebuilding her family and forging a brand-new legacy.
"To look at me now, where I came from, and where I'm at now," Taylor says looking up to her ceiling with teary eyes. "To look at my four children now, they don't do drugs, they don't smoke, they don't drink, they stay out of trouble ... I just feel so much triumph!"
"She's been through so much and she deserves this happiness," said her daughter Neveah, glancing shyly up from her homework. "I admire that she's a fighter. We don't always see it, but she still fights for us. In school, she inspires me, I think about her and then think, 'This is nothing. I can do this!'"