Nestled inside Dekalb Market Hall in Downtown Brooklyn, the fast-casual restaurant Fat Fowl is going viral for its innovative takes on Caribbean dishes. In the past two months, TikTok and Instagram posts about the restaurant have earned upwards of 100,000 views and likes.
The secret sauce is Founder and Executive Chef Shorne Benjamin, who serves up new-age Caribbean cuisine inspired by the dishes and flavors he grew up with in his home of St. Lucia.
The eatery's unique menu features dishes like lavender rotisserie chicken, a curry shrimp burger, and probably its most talked about item, an oxtail grilled cheese.
"The oxtail grilled cheese has been in mind for 12 years, even when I was in culinary school. I just wanted to look at oxtail differently," said Benjamin. "For me, I just wanted to refine it."​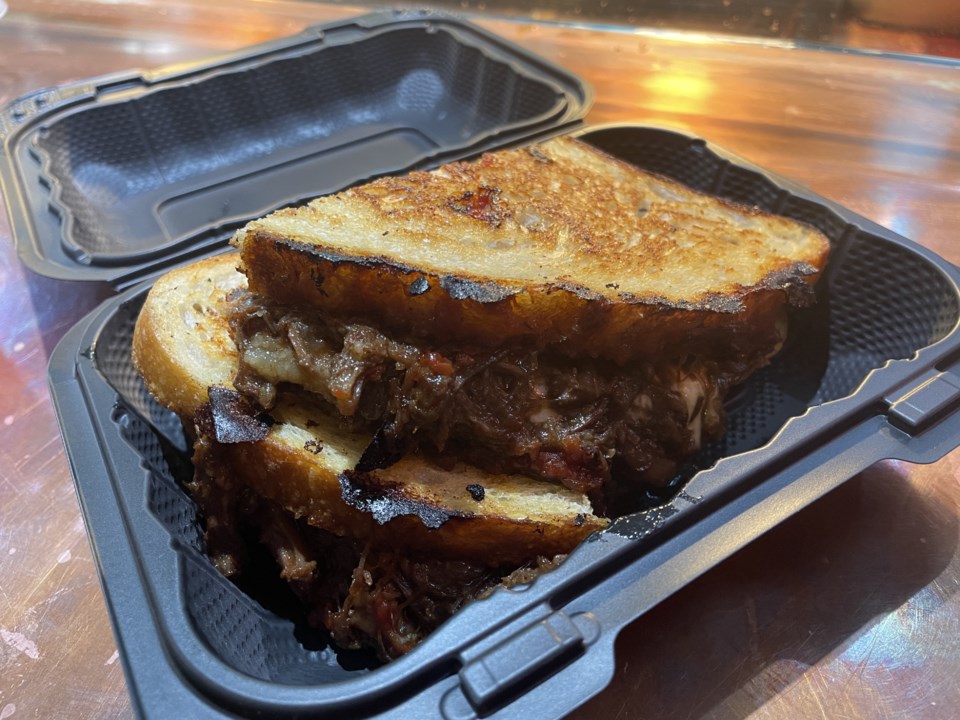 ​​Before setting roots in Brooklyn, Benjamin trained in French cuisine, appeared on the Food Network's Beat Bobby Flay and was a semi-finalist in the 11th International Iron Chef Competition in Toronto.
After that, he was hoping to open his own restaurant in Manhattan, but the pandemic put a pause on his plans. Less than two years ago, he moved to Brooklyn.
"The pandemic happened and derailed everything. When I looked at the restaurant industry, with precautions and COVID, it basically made me figure out how a restaurant would relate to the new coming world," said Benjamin. "There was an opportunity to do something outside the U.S. and I declined it, and then this opportunity presented itself in Dekalb Market Hall."
The name came to him one day while cooking in his kitchen at home.
"This is how we call chickens in the Caribbean, fowl, and I was cooking this Cornish hen and it's bigger than usual. I'm like, 'Wow, that's a fat fowl,' and it just sat on my tongue, and I said, 'You know what? That's the name: Fat Fowl." ​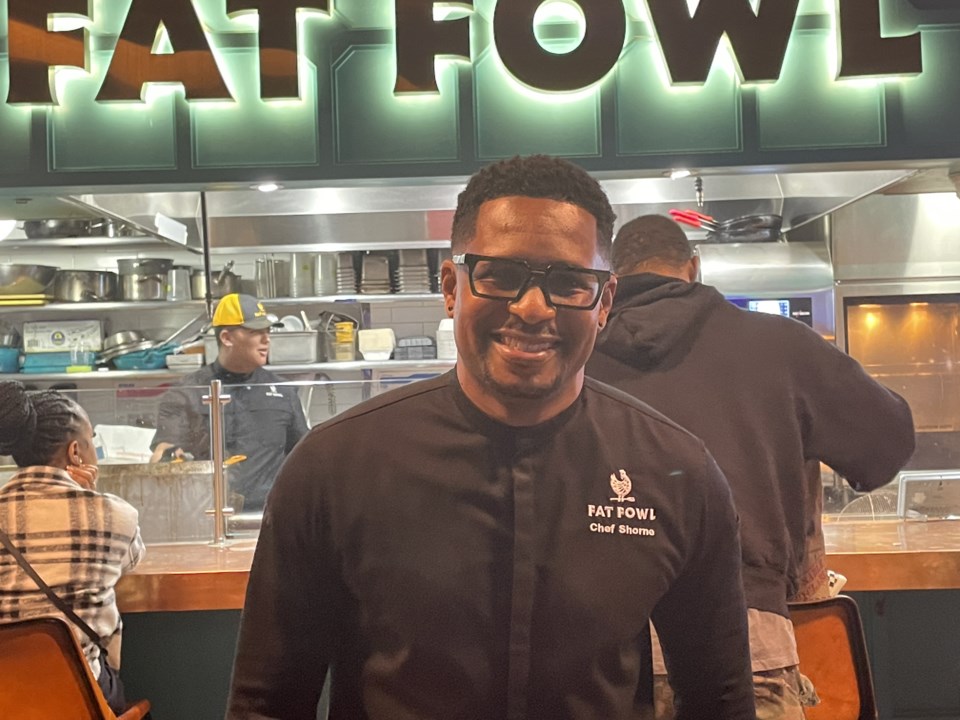 ​The restaurant is set up counter style, with a clear divider allowing customers to see the food being prepared. Both Benjamin and his team happily interact with each customer while Caribbean music plays over the speakers.
Fat Fowl's social media fame has produced continuous lines in front of the restaurant, with customers eager to try the menu. Customers Jordan Santos and Anisa Wakefield told BK Reader they drove all the way from Connecticut to eat at Fat Fowl.
"We had to drive all the way out here just to get good fresh soul food. Like your grandmother cooked this food, that's what it tastes like," said Wakefield.
"This, to me, is the template of what a Boston Market tries to be, but with a crazy Caribbean twist to it that really makes it stand out," said Santos. "This oxtail grilled cheese is phenomenal. I saw it on Instagram, just scrolling, and I saved it."
​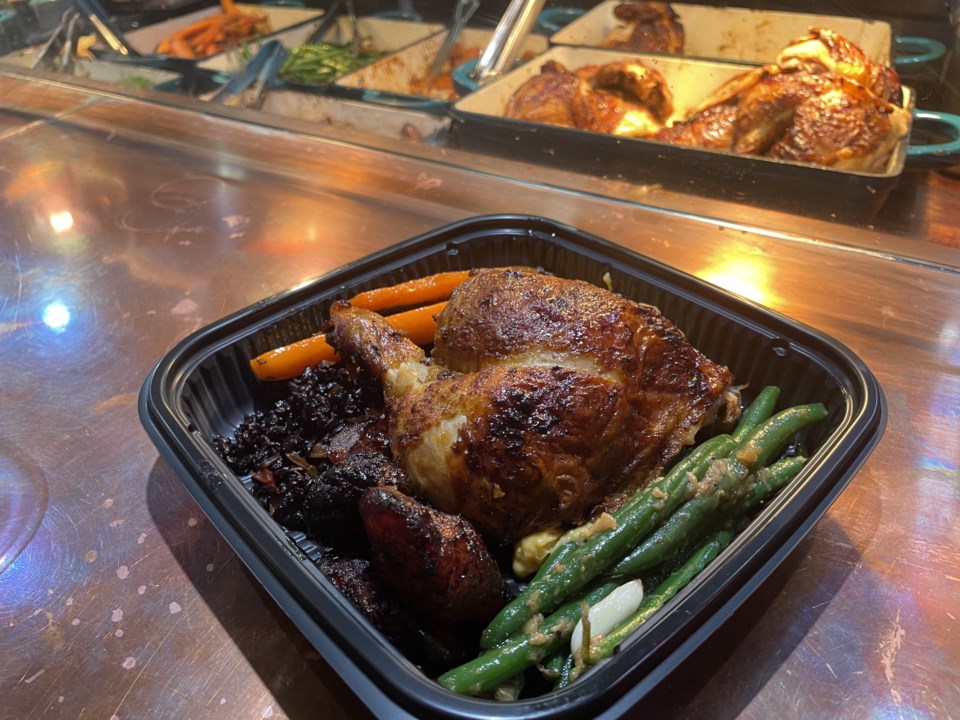 ​When discussing the newfound popularity, Benjamin said it's humbling, especially after the amount of work put in.
​"The popularity is just what the universe gives you when you're pure to what you're doing — it's a gift. And it's humbling to know that the team I have, the amount of love and hard work we put into something, and just to be known as Fat Fowl is a blessing."
Fat Fowl is open seven days a week, from 11:00am-9:00pm in Dekalb Market Hall, which is located at 445 Albee Square West, Brooklyn, NY 11201.