Teen pregnancy, dropping out of high school, and homelessness are life-changing experiences that can alter a person's path to success. East New Yorker Alyssa Abernathy-Boston, MSW turned these experiences into a renewed perspective on life and a commitment to purpose-driven work.
The thirty-eight-year-old is CEO and Founder of The Life Equip Group Inc. a nonprofit that offers programs, workshops and resources to African-American, Hispanic, and Indigenous people ages 15-24 from disadvantaged communities. Programs are primarily self-funded by Abernathy with the support of community partners including Thrive NYC, Starbucks, and the Brooklyn Public Library.
The org. spearheads three programs: LEG Cares, LEG Cares Volunteer Initiative Life Equip Camp. LEG Cares serves as the philanthropic arm of the organization and has raised funds for AIDS Walk New York, while the Volunteer Initiative matches youth with community service-based opportunities. Life Equip Camp, a series of skill-building workshops will be added to the roster this year.
Your success is designed and lived by you is LEG's mantra. Abernathy describes her work as providing "a safe space for young adults to explore who they are and gain support with non-traditional routes to success."
It is a mission that closely mirrors her own personal journey.
"I was a young [mother] who took on a responsibility I didn't fully understand emotionally, mentally, or financially." She adds, "I had a very supportive mother, however, I still wanted to live and enjoy life absent the reality of my responsibility."
Her terrifying experiences with homelessness motivated her to finish her education and enter stable housing.
The Long Island University Master of Social Work graduate and Bronx Parent Housing Network Director of Social Services currently leads The REZ, an 8-week workshop with Northside Charter High School in Williamsburg covering topics of self-identity, drug abuse, social media branding, and wellness.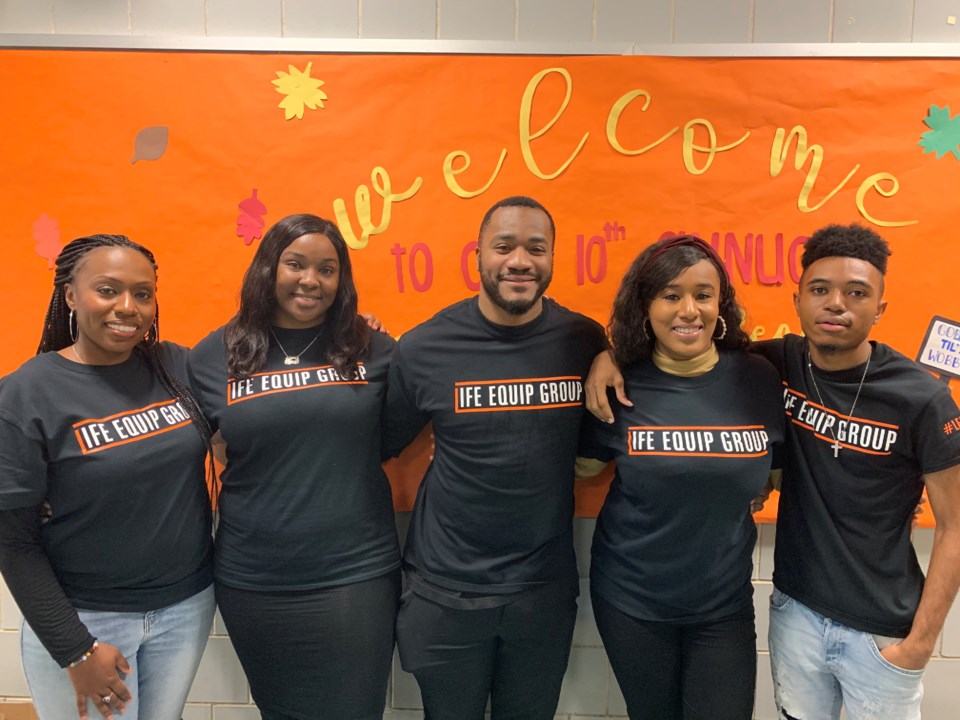 "I was taught to just say no in school without having healthy conversations," she said. "We're providing knowledge on how to make informed decisions."
Abernathy has her sights set on public advocacy and hopes to align with strategic partners like borough president Antonio Reynoso to create employment opportunities, own a community space to continue to do the work, and grow the efforts of her Brown Girls Fund Scholarship.
"I went through so much to get to this place of determination," she adds. "I'm valuing myself and what I have to give to the world by being intentional and then executing it."