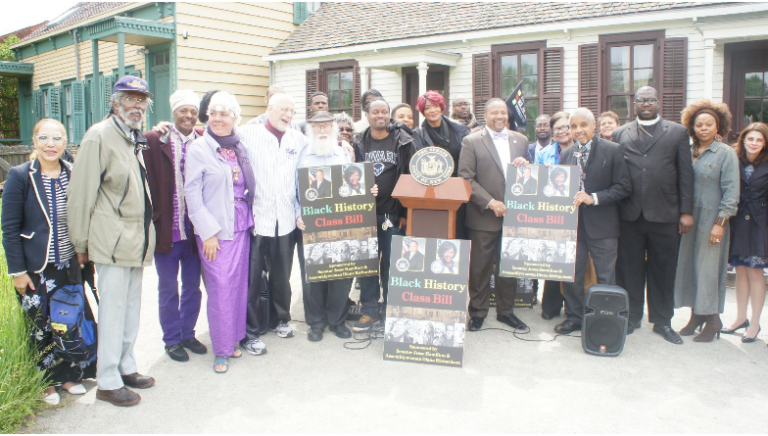 Rarely do history classes teach children of color about the cultural contributions of their forebears, but State Senator Jesse Hamilton and Assemblywoman Diana C. Richardson have proposed a bill that will require New York State schools to teach children about Black history from kindergarten through 12th grade.
Hamilton introduced bill S.5454 in the Senate on March 29 after conferring with elected officials, civil rights leaders and educators, many of whom expressed similar frustration with an education system that skims over landmark rites in American history such as the Harlem Renaissance intellectual movement or the legacy of Shirley Chisholm, the first African-American congresswoman. As such, African-American youth often lack a counterpart role model aside from those dedicated during Black History Month.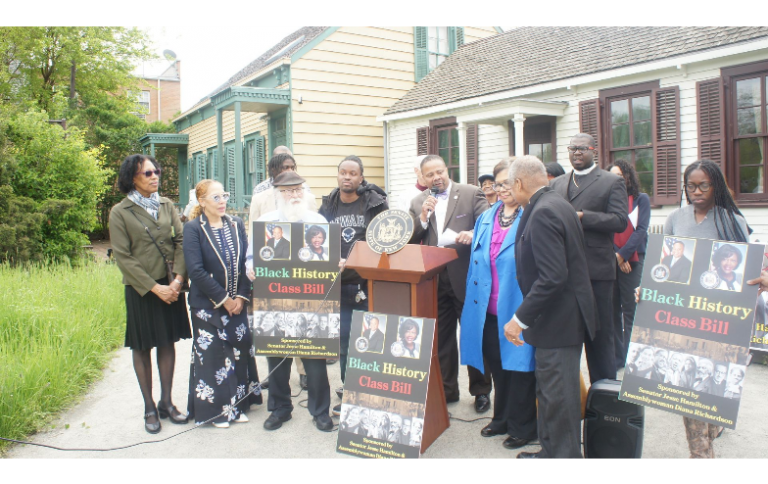 "I think educators need to realize that in certain communities of color whatever they're doing is not resonating," Hamilton told The Brooklyn Reader after a press conference at the Weeksville Heritage Center on Buffalo Avenue, the site of one of America's first free black communities in the 1800s. "It's not liberating young kid's minds as far as having them be more creative, more engaged in the learning experience," he continued.
Hamilton urged the state to hire more teachers of color - particularly African-American males, who comprise just 8 percent of all New York City teachers. The senator, who represents District 20 in Brooklyn, said that he never took a class with a teacher of color until he studied for his B.A. at Ithaca College.
"It's so important that our young people know who they are and know their legacy," said City Councilmember Laurie Cumbo, who appeared at the end of the press conference to show her support.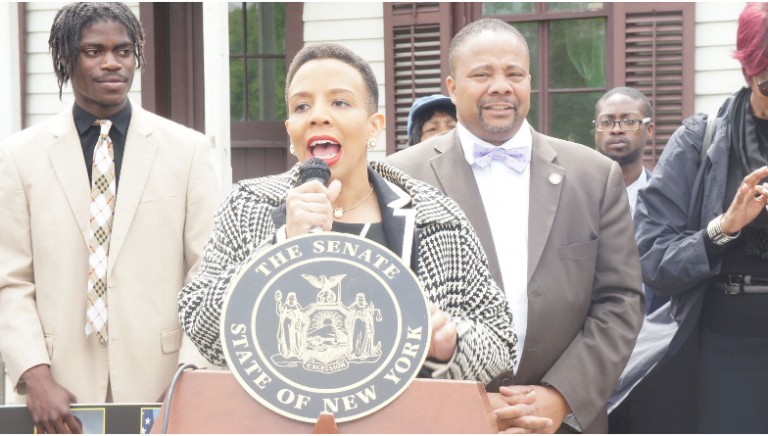 Details on how the bill will be implemented are still fuzzy in terms of obtaining authorization from the New York State Education Department to re-evaluate the curriculum, as well as garner the support of the Board of Regents which decrees education policy in New York State.
Aware of the red tape he is up against, Hamilton said he is not looking to gut the syllabus. Rather, the Black history component should develop organically. "If it's an English class we can talk about great African American writers and their importance throughout the world," he said as an example.
To ease the rollout politically, Hamilton is toying with the idea of a pilot program starting with the schools in his district, encompassing the neighborhoods of Brownsville, Crown Heights, East Flatbush, Gowanus, Park Slope, Prospect Heights, Prospect Lefferts Gardens, South Slope and Sunset Park.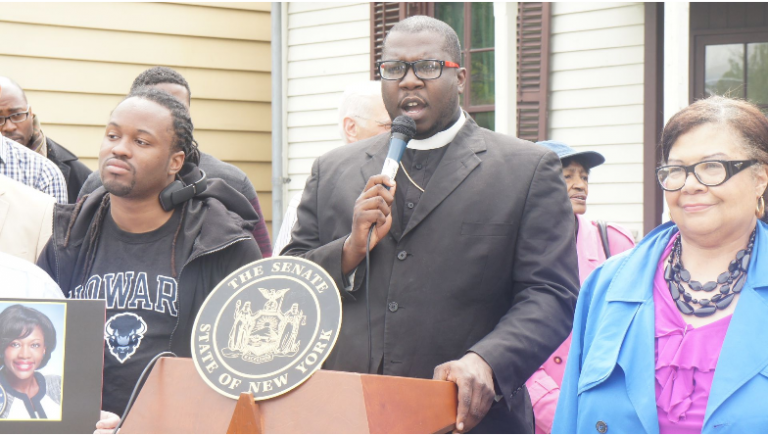 The bill is especially pressing in light of a racially polarized political climate, said Reverend Kevin McCall, national crisis director of the civil rights organization National Action Network, who spoke during the press conference.
"I commend state Senator Jesse Hamilton and Assemblywoman Diana Richardson for putting forth the effort [in the face of] of the things that are happening across this country, in the face of the enemy and in the face of hypocrisy," he said.