Elected officials and central Brooklyn constituents flocked to SUNY Downstate's auditorium on Sunday to witness State Senator Zellnor Myrie's inauguration and to ring in a "new day in the 20th Senate District."
Senator Chuck Schumer, Congresswomen Yvette Clarke, State Attorney General Letitia James, Comptroller Scott Stringer as well as a host of state senators, assemblymembers and city councilmembers were among the attendees who not only lauded the freshman senator, but also celebrated the constituents who fought back against "fake Democrats" and their special interest affiliations.
"It's a new day in the 20th Senate District," said Assemblymember Diana Richardson who has been a fervent supporter of Myrie's. "And tonight is about you, the residents and constituents. You sent a strong message to all elected officials who are turncoats, sell out and deceive us; they will not be allowed to represent us."
In November, Myrie and five other progressive challengers unseated six incumbent state senators, including Brooklyn's former State Senator Jesse Hamilton, who caucused with the state Senate Republicans. The progressive pushback reestablished a Democratic majority in the state Senate for the first time in a decade. A feat many deemed impossible, Myrie said.
"We were told that the Republicans would always control the state Senate. That we cannot beat an incumbent. Yet, here we are," said Myrie. "My parents lived the impossible. They came from nothing in Costa Rica, moved to Brooklyn, worked in factories, and now they are sitting in the audience where their son is a state senator. So don't talk to me about what is possible. In the 20th State Senate district, we're in the business of making the impossible possible."
The district, which is home to a large population of foreign-born constituents, faces particular challenges as immigrants are under constant attack from the Trump administration, said Attorney General James. And possibly even more so in the 2020 census, she added.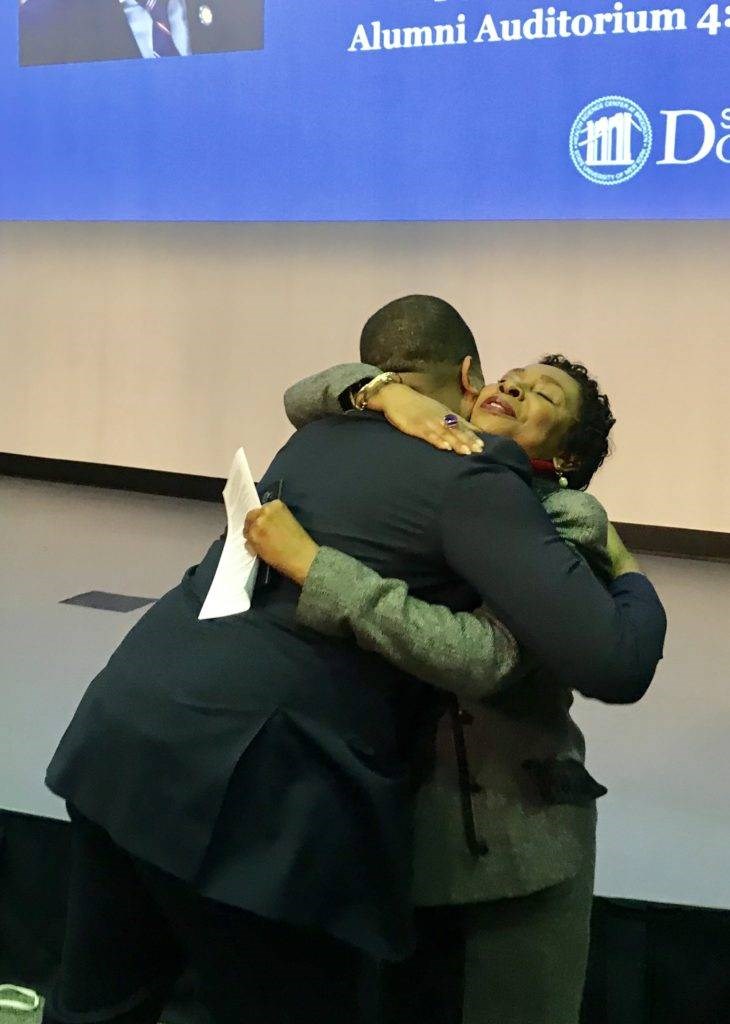 "We need a son of immigrants, who also happens to be an attorney, to stand up to this hostile, federal government," said James. "We need him, as we challenge them on the census and the citizenship question they put on, which will have a chilling effect on immigrants. It is going to impact the number of our representatives in Washington D.C. and the funds that we receive here in New York State."
Congresswoman Clarke warned Myrie to not waste time. In 2007, she, too, was elected into the majority of the House of Representatives, she said. A majority that only lasted for two years.
"Let me tell you: Do everything you can do, right now," said Clarke. "Our communities need us right now. We have to stand united against the wickedness that is being heaped upon us from you know who — the orange man. Our state is progressive, yes. But not as progressive as it could be."
The new Democratic majority already scored big legislative wins: In the first month, the state Senate passed the Reproductive Health Act, the José Peralta New York State DREAM Act, the Child Victim's Act and historic voting rights reform, which Myrie sponsored.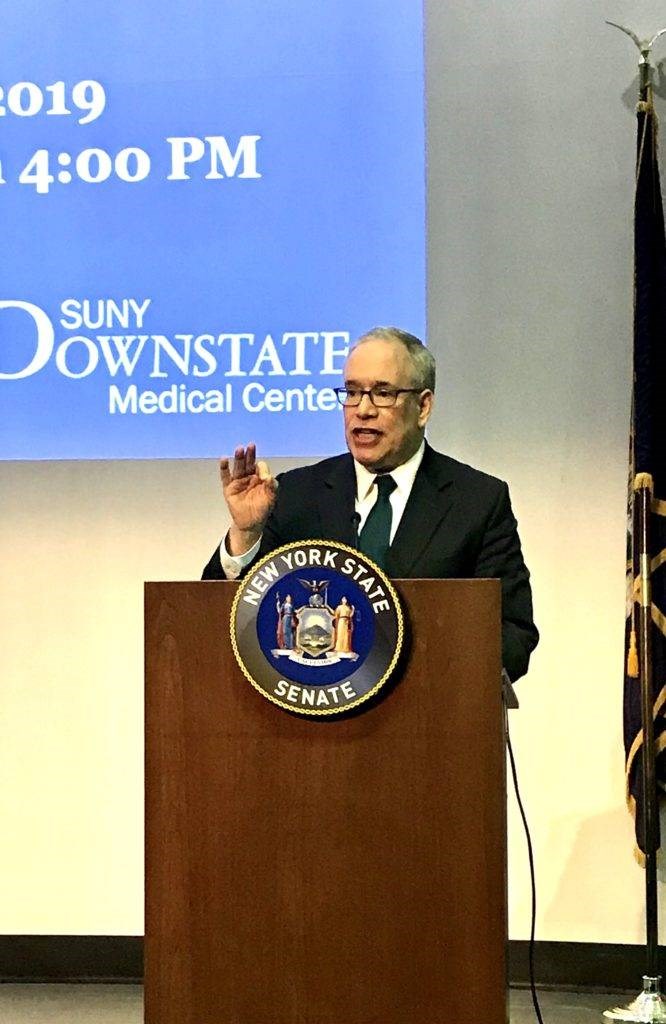 "Think about what he's already accomplished," said Comptroller Stringer. "Early voting, the consolidation of state and local primaries. I'll give you a fact as comptroller: That's a savings of $50 million that can go to education and housing."
State Senate Deputy Majority Leader Michael Genaris, who officiated the oath of office, added: "Zellnor is the first senator in New York State's history to be a freshman who passes the first bill of the year."
The newly minted senator assured that he was ready to go to work as he outlined his agenda: protecting tenants and homeowners from "sneaky developers and government programs," more funding and counselors for schools instead of cops, the end of cash bail, a fairer criminal justice system that also protects the incarcerated, as well as a progressive environmental program to fight climate change.
Myrie concluded his speech by calling on his constituents to follow the "command to be courageous."
"The problems that we are facing in our communities cannot be solved with the same solutions from yesterday," said Myrie. "They require us to be courageous in our aspirations. The problems were created yesterday, and they won't be solved tomorrow. But we can resolve them as a community, with bold action."