Selebrasyon! is NYC's only festival dedicated to celebrating Haiti and its diaspora through film, dance, music, literature and visual art.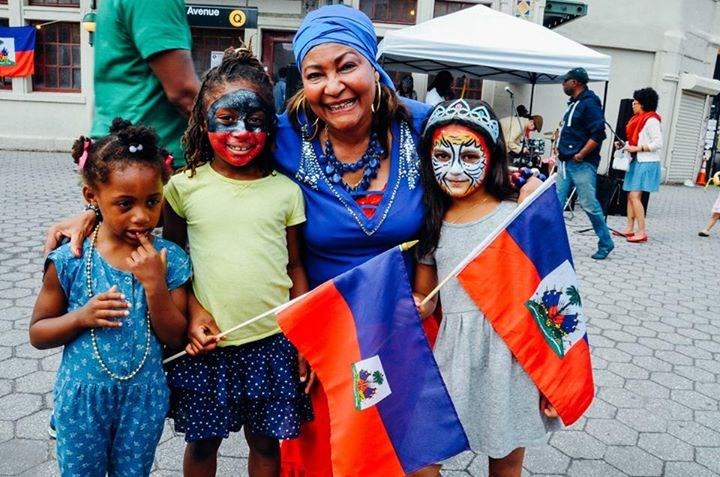 Haiti Cultural Exchange (HCX) is proud to announce the Third Biennial Selebrasyon!, a festival showcasing the diversity, beauty and vitality of Haiti and its diaspora.
"Selebrasyon! now in its third edition, is a unique opportunity to engage with Haitian culture and artists", says Régine M. Roumain, executive director of HCX. "It is an expansive festival which aims to present a range of artists, disciplines and ideas. Ideas that are universal and resonate with all of humanity—justice, freedom, resistance, identity."
Selebrasyon! (Celebration) is New York City's only festival dedicated to celebrating Haiti and its diaspora through film, dance, music, literature and visual art. Curated by Roumain, this year's festival's theme is Ayiti ANGAJE/Atis ANGAJE, an ode to artists inspired by and engaged with Haiti's revolutionary spirit, presenting talent whose artistic practice is rooted in social justice.
"We are thrilled to present an increased number of artists and allow them to share their social perspective, particularly now as we continue to be challenged by unjust rhetoric, xenophobia and racism," says Roumain.
Through creativity, expression and community, this two-month festival will bring together over 30 emerging, mid-career and established artists to present their work in mainstage and community venues in Brooklyn and Manhattan. Check out highlights of the season line-up below!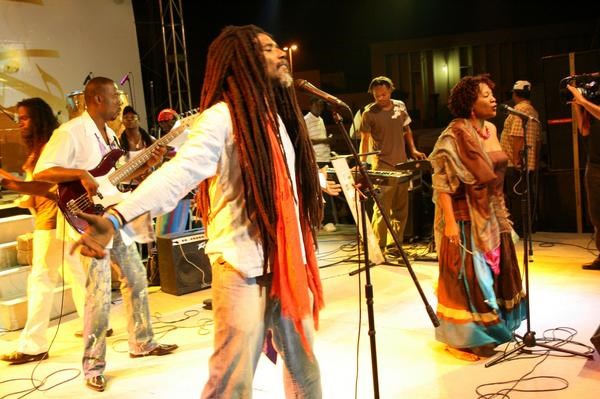 Selebrasyon! Opening Night Benefit Concert Featuring Boukman Eksperyans and Paul Beaubrun
Selebrasyon! will kick off tonight with an opening night benefit concert at Brooklyn's Shapeshifter Lab and features Haitian revolutionary roots group Boukman Eksperyans along with musician Paul Beaubrun. This celebratory event will not only launch the festival but also generate crucial support for HCX's after-school arts education program at P.S. 189 in Brownsville.
The VIP reception, beginning at 6:00pm, includes beverages and a delectable spread of Haitian bites catered by Granchamps as well as a meet and greet with Boukman Eksperyans and Paul Beaubrun. The general admission will begin at 8:00pm.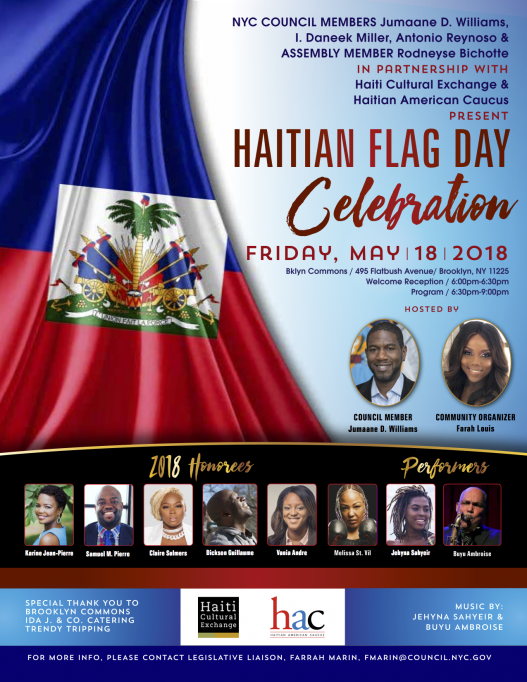 When: Thursday, May 17, 8:00pm — 10:00pm
Where: ShapeShifter Lab, 18 Whitwell Pl, Brooklyn, NY 11215
Tickets: Go here.
Brooklyn's Haitian Flag Day Selebrasyon!
In collaboration with Councilmember Jumaane Williams and Assemblymember Rodneyse Bichotte, HCX presents HaitiXNY artist Jehyna Sahyeir and Buyu Ambroise as part of Brooklyn's annual Flag Day Selebrasyon!. RSVP here!
When: Friday, May 18th, 6:00pm — 9:00pm
Where: BKLYN Commons, 495 Flatbush Avenue, Brooklyn, NY 11225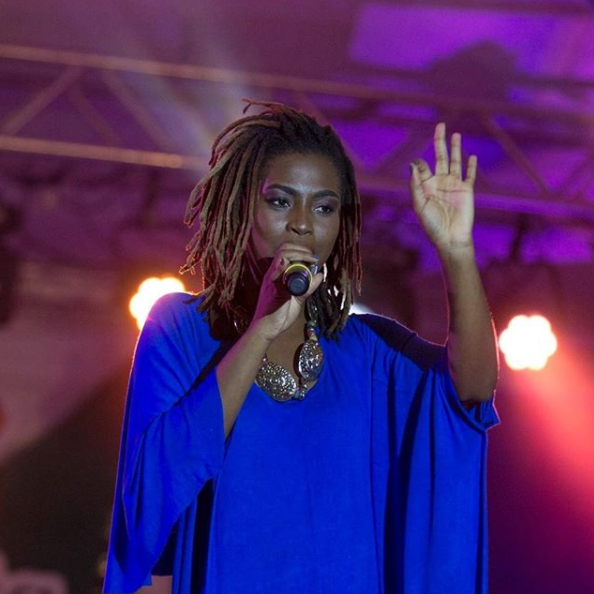 A Conversation with HaitiXNY Artist Jehyna Sahyeir and a Special Acoustic Performance with Buyu Ambroise
Enjoy an afternoon of music and conversation with singer Jehyna Sahyeir, an emerging singer, actress and spoken word artist based in Haiti. She has presented with Haiti-based collectives and organizations such as Feu Vers, Pyepoudre Cultural Center, and FOKAL; performed with renowned artists including James Germain and Erol Josué; and has participated in Carifesta XIII in Barbados and Rencontres Québécoises. Jehyna embarks on her solo career with her first performance in New York, as part of Selebrasyon!.
When: Sunday, May 20, 4:oopm — 7:00pm
Where: Westbrook Memorial Garden, 1233 Pacific Street, Brooklyn, NY 11216
How much: Free! | Suggested donation: $10 |RSVP here.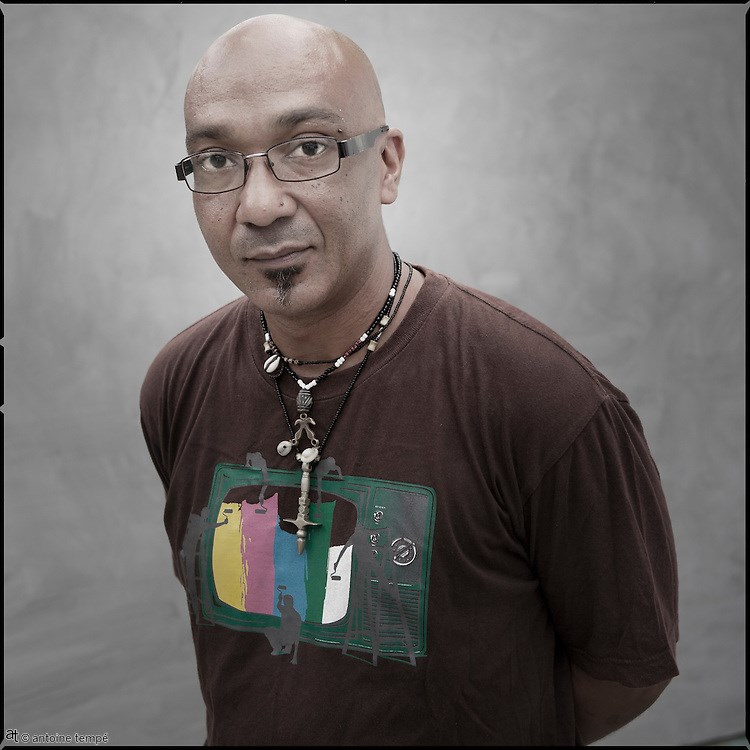 Visual Art Exhibition by HaitiXNY Artist Maksaens Denis
Join HCX for the opening of Haiti-based Maksaens Denis's visual arts installation at FiveMyles Gallery. The event will feature a special conversation about Denis's experience, work, and collaborations in Haiti and abroad. The exhibition will be on view until Sunday, July 1.
When: Saturday, May 26, 4:00pm — 7:00pm
Where: FiveMyles Gallery, 558 St. Johns Place, Brooklyn, NY 11238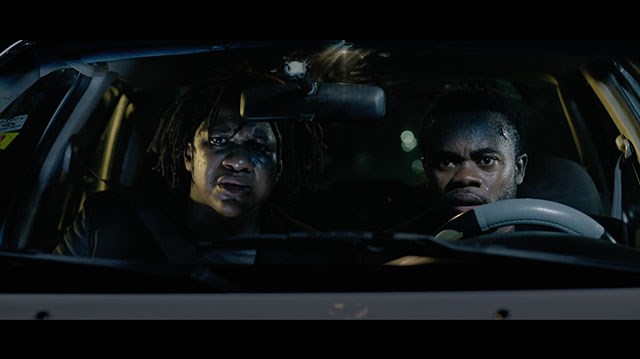 Haiti Cultural Exchange and Caribbean Film Series Present: KAFOU - a Film Screening
When they're charged with making a delivery for a kidnapper, two friends are plunged into the dangerous world of Haiti's criminal underbelly for a night of bad decisions and worse consequences. Director Bruno Mourral delivers a gripping, audacious blend of buddy comedy and neo-noir that is by turns darkly funny and unnerving. This screening is presented in partnership with the Caribbean Film Series.
When: Tuesday, June 5, 7:30pm
Where: Brooklyn Academy of Music, 30 Lafayette Ave, Brooklyn, NY 11217
How much: $15 | For tickets, go here.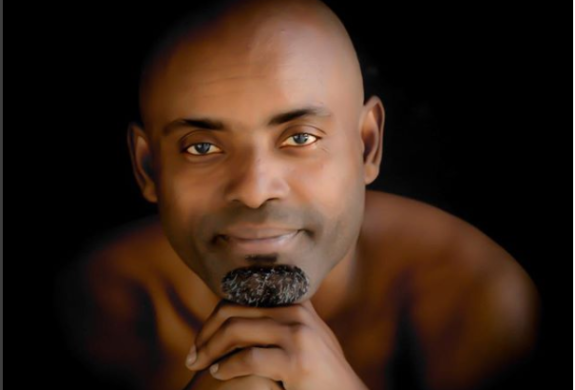 Master Class and HaitiXNY Performance by Jean-René Delsoin of Compagnie de Danse
Join HCX for a special HaitiXNY event featuring a master class, performance and conversation with pioneer Haitian dancer Jean René Delsoin. Delsoin began dance studies in Haiti, followed by training at the National School Dance of Jamaica and the Alvin Ailey American Dance Center. In 2004, he ventured out on his own to form the Jean-René Delsoin Dance Center, as well as a company project now called the Compagnie de Danse Jean-René (COJRD).
COJRD brings the richness of cultural expression and dances in Haiti to the world. Forty-five works by Mr. Delsoin and five choreographers from Haïti and abroad utilize modern, jazz and contemporary dance techniques alongside traditional Haitian dance. These dance performances explore quotidian practices and concerns in Haiti alongside universal themes. The fusion of techniques in COJRD champions the vision of a contemporary Haitian who nurtures his traditions and mores while living in the present and embracing what the future holds.
When: Sunday, June 10, 12:00pm — 5:00pm
Where: Mark Morris Dance Center, 3 Lafayette Ave, Brooklyn, NY 11217
How much: $0 - $35 | For tickets, go here.
Selebrasyon! & Cultural Kaleidoscope Festival Film Screenings
HCX is partnering with the Caribbean Film Academy and Luminal Theater to present five film screenings that present diverse narratives and unique cinematic perspectives from Haiti and other Caribbean nations. HCX will facilitate discussions around themes and topics explored at each screening and provide opportunities for audience members to share their points of view. The selection of films includes, among others, BAADDDD Sonia Sanchez, In my Father's House and Serenade for Haiti. For a complete schedule, go here.
When: Tuesday, June 12 - Saturday, June 23
Where: Hudson Guild, 441 W 26th St, New York, NY 10001

Collaborative Performance & Youth Activities by Lakou NOU 2018 Resident Artists
Lakou NOU 2018 artists Madjeen Isaac, Richard Louissaint, Stefani Saintonge and Sirene Dantor Sainvil will be merging their artistic talents together to present their collaborative work. The event will also feature musical performances and a youth activity center. Join in for an eventful evening of Haitian drumming, singing, painting and community youth banner writing about "What does your Lakou and garden mean to you?"
When: Saturday, June 16, 4:00 — 6:00pm
Where: East 43rd Street Block Association Community Garden, 1087 E 43rd Street, Brooklyn, NY 11210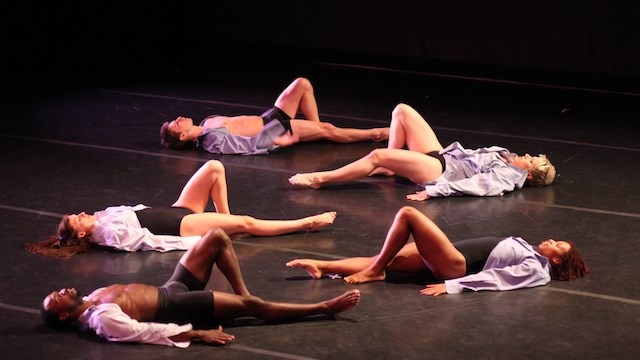 2018 Cultural Kaleidoscope Presents: Pangaea Dance Series
Through a collaboration with Hudson Guild, Sans Limites Dance and Haiti Cultural Exchange, the Pangea Dance Series -- named after the supercontinent that existed before separating into today's seven land masses -- unites dance forms, choreographers, musicians and artists from all regions of the world. This series will present six dance concerts featuring choreographic works that explore themes of immigration and diasporic experiences. Each performance will feature one choreographer of Haitian descent, along with additional companies representing cultures from around the globe. For a full schedule and tickets go here.
When: June 1 - June 20
Where: Hudson Guild Theatre, 441 W 26th St, New York, NY 10001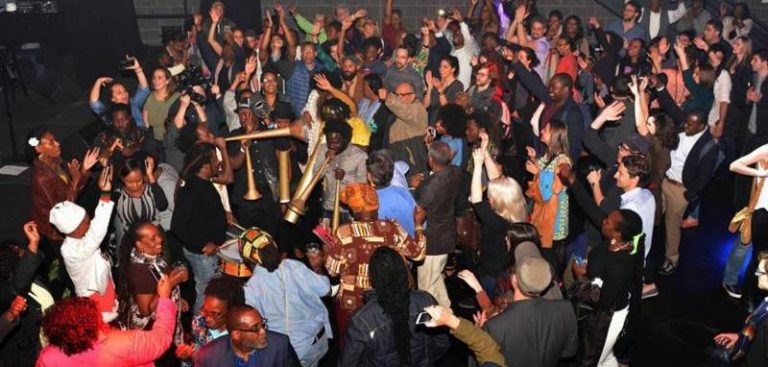 Selebrasyon! Closing Night
Join HCX for the closing night of Selebrasyon! featuring live music, dance performances, photography and a tasting of Haitian cuisine by renowned chefs and DJ.
When: Friday, June 29, 6:00pm - 11:00pm
Where: FiveMyles Gallery, 558 St. Johns Place, Brooklyn, NY 11238