The Puerto Rico Relief party, a drive for much needed supplies such as diapers and batteries, will kick off with a free salsa lesson, followed by tunes from DJ John John Acevedo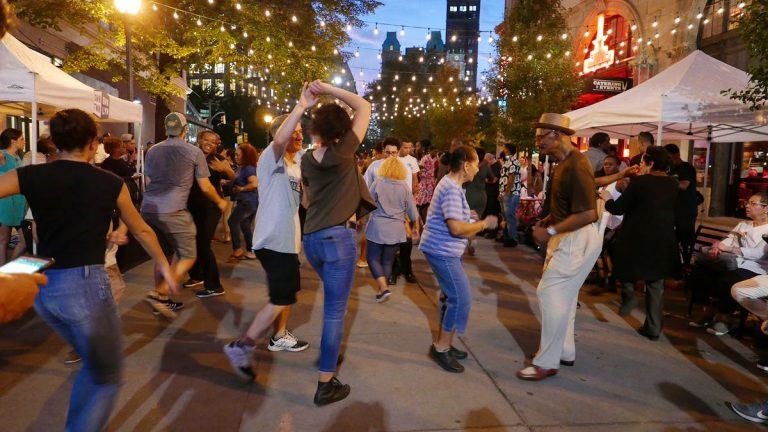 In support of the city's Puerto Rico Relief efforts, Downtown Brooklyn Partnership (DBP) will hold a special, free outdoor salsa party this evening, Wednesday, October 4, from 5:00pm -7:00pm in Willoughby Plaza.
"Here in Brooklyn, we remember what it's like to be hit by a devastating storm, and today we're sending a message that we stand with Puerto Rico," said Downtown Brooklyn Partnership President Regina Myer."Hurricane Maria has left many stranded and vulnerable, so we're joining New Yorkers in doing what we can to support those in need, just like so many did for us in the wake of Superstorm Sandy."
The event, led by Brooklyn's Salsa Salsa Dance Studio, is an encore of DBP's popular Salsa September series. The Salsa Salsa Dance Studio will provide a 30-minute salsa lesson starting at 5:00pm, followed by dancing to tunes from DJ John John Acevedo.
DBP is asking participants to bring needed supplies to the event where they can be donated to those in need. DBP will have a table stationed in the plaza, where attendees can donate diapers, baby food, batteries, first aid supplies and feminine hygiene products. All donations will be delivered to the NYPD's 84th Precinct collection center in Downtown Brooklyn and sent to Puerto Rico as part of the city's ongoing relief efforts.
For more about the city's relief efforts, please go here.