Two Brooklyn vegan social entrepreneurs are set to transform the vegan cheese market by launching RIND, an assortment of bloomy, European-style, aged, plant-based cheeses.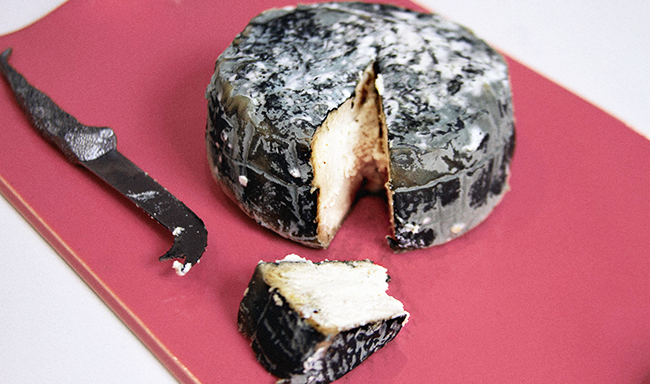 There's something about the taste of a fine cheese that activates our passions - and it's arguably the hardest "vice" to give up for transitioning vegans. And while the industry for plant-based cheeses is booming, the products are often limited or may still leave room for desire.
Brooklynites Dina DiCenso and Joshua Katcher, a team of experienced vegan entrepreneurs, want to change that. They launched RIND, a company dedicated to transforming the cheese market with an assortment of bloomy, European-style, aged, plant-based cheeses.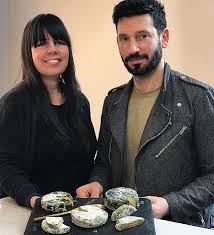 The founders of RIND, while not having a background in culinary arts, are firmly established, social vegan entrepreneurs. Dina DiCenso is a nurse practitioner who also holds a master's degree in finance and a Ph.D. in economics; she founded the Gristle Tattoo, an all-vegan tattoo studio in Brooklyn, and Brooklyn Nurse Practitioners, a plant-based primary care clinic. She joined forces with designer, educator, author and lifestyle expert Joshua Katcher, who founded the website The Discerning Brute and the award-winning Brave GentleMan label, a sustainable, vegan luxury fashion brand.
When they realized the void in the plant-based cheese industry, they decided to take matters into their own hands.
"The vegan cheese market has a lot of players, but there are no current companies making a hard rind, aged non-dairy cheese quite like ours," they state.
To achieve that, the RIND team employs a very simple, traditional approach. Using a blend of ancient microbes that break down the fats, proteins and sugars of plant-based milks, they create potent, aromatic flavors that other vegan cheeses can only dream about. During the aging process, edible spores form a rind that locks in the flavors and magnifies the cheeses' magical evolution.
While RIND is not yet available for purchase, the team is actively seeking investors; DiCenso and Katcher are ready to launch in the "very near future." And with the global market in plant-based cheeses expected to hit $4 billion by 2024, RIND is perfectly positioned.