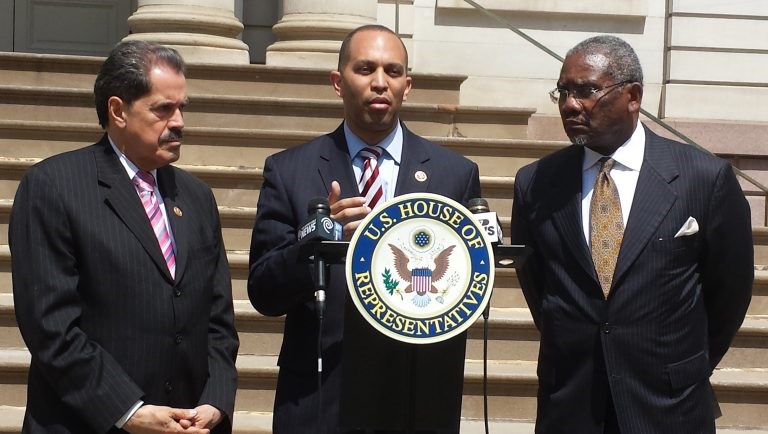 In a bipartisan effort, U.S. Reps. Hakeem Jeffries, D-N.Y., and Trey Gowdy, R-S.C., members of the Judiciary Committee, introduced the "Renew Act," a measure to reduce corrections costs and help young ex-offenders become productive citizens. The bill, which was announced on May 26, has widespread bipartisan support from groups including the Americans for Tax Reform, American Conservative Union, American Legislative Exchange Council, Faith and Freedom Coalition, Justice Action Network, Prison Fellowship and Right on Crime.
"Federal convictions for non-violent low-level drug offenders often prevent young individuals from finding work, housing and education, posing additional challenges as they work to transition back into society," said Gowdy. "By raising the expungement eligibility age from 21 to 25, the Renew Act promotes opportunities for young former offenders and reduces the risk of recidivism."
The Renew Act is an extension to the Federal First Offender Act for misdemeanor drug possession, a law signed by President Ronald Reagan in 1984, which allows to expunge a conviction for misdemeanor possession under specific conditions. If the offense is committed by a person under the age of 21; if the committed act is a low-level, first-time state or federal drug offense; if the court uses its discretion to grant probation and the person successfully completes it, then the misdemeanor possession is expunged and "shall not be considered a conviction for the purpose of a disqualification or disability imposed by law."
The Renew Act aims to increase the expungement eligibility age from 21 to 25, allowing judges to use their discretion to help young people earn probation which is needed to expunge a misdemeanor possession.
"This is a common-sense measure that will improve the lives of millions of people across New York City and this great nation," said Jeffries. "It serves as a ripple of hope that will allow hardworking people to get back to work and provide for their families."