On August 23, Rep. Hakeem Jeffries won his congressional primary in a landslide victory against Queen Johnson on the Democratic ticket for Brooklyn's 8th District.
On November 8, he'll square up against Republican candidate Yuri Dashevsky in the general election where he's also expected to be a shoe-in.
A November win will mark a decade since Jeffries has occupied the same seat, and in that relatively short amount of time, as the chair of the House Democratic Caucus-- and the caucus' fifth highest-ranking member-- Rep. Jeffries already is considered a congressional heavyweight.
Aside from a short bout with COVID in June, I guess you could say this year has been a good year for Jeffries: He's finally enjoying a string of legislative victories led by Democrats and under the Biden Administration.
But what has that amounted to for Brooklyn's District 8, which includes all of east Brooklyn and parts of north and south Brooklyn?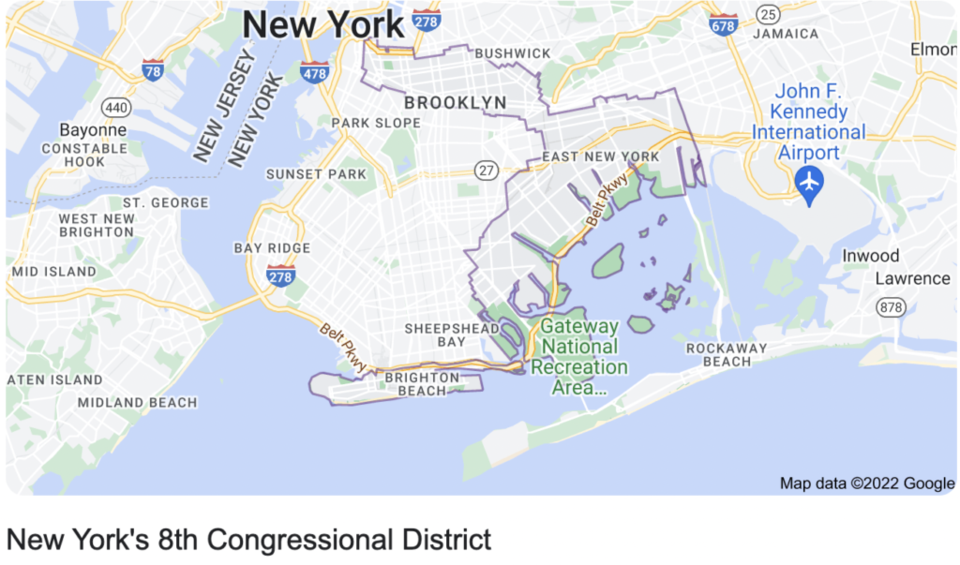 BK Reader recently sat down with Rep. Jeffries to discuss the impact of some of the most recent wins in the House-- as it most concerns Brooklyn residents-- as well as his legislative priorities for his constituents and the country, moving forward.
For starters, Jeffries helped play a leading role in the passage of The Inflation Reduction Act (also referred to as The Climate Bill) -- the biggest investment in climate control in U.S. history and probably one of the most significant climate bills in the world right now. The legislation is quite comprehensive in its scope in that it also will lower energy costs, tax billionaires at 15%, lower healthcare costs, and help drive down the high price of prescription drugs for seniors.
"It's a transformative bill that took a lot of effort in both the House and the Senate," Jeffries said. "And, of course, Leader Chuck Schumer deserves a tremendous amount of credit for being able to reach an agreement with Senator [Joe] Manchin."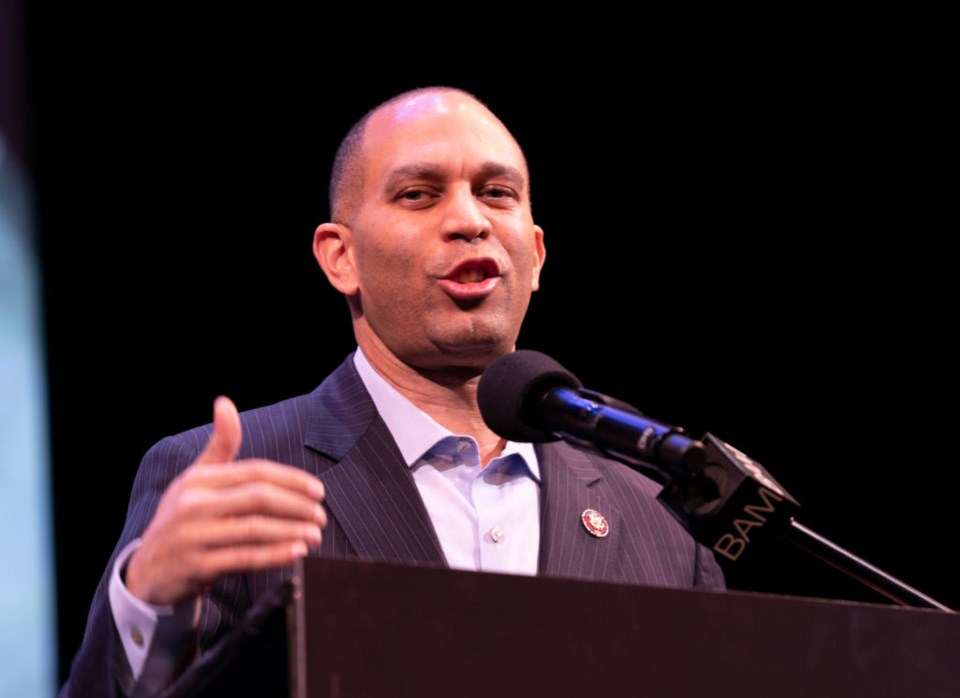 Housing affordability is one of Brooklyn's biggest issues right now: "In The Build Back Better Act, we were able to include $150 Billion in funding for the creation and preservation of affordable housing that will be transformative, if we can get it over the finish line," said Jeffries. "That is a top priority moving forward. And we get a second opportunity to move a major piece of legislation in the next congress."
Other bills he's working on that will have direct impact on the district include The Equal Act, a bipartisan bill for which Rep. Jeffries is a lead sponsor, that ends the racial disparity between the sentencing of powder cocaine, versus crack cocaine.
So far, the bill passed in the House by a vote of 361-65, and has 60 supporters in the Senate, including more than ten republicans: "We're working hard to get it over the finish line, so that it can be signed into law this year. It's part of my continuing effort to dramatically improve criminal justice in our country in a way that is designed to benefit many of the communities that I currently represent, such as Bedford Stuyvesant, Brownsville, East New York, parts of Canarsie, East Flatbush and the west end of Coney Island that were overrun by the failed war on drugs."
He said he looks forward to focusing more squarely on the public safety concerns people have throughout the community, which means addressing gun violence. The Gun Violence Prevention Bill, the most sweeping gun bill in decades, was signed into law by President Biden in June: "It will be important to make sure that the relevant federal government authorities, in partnership with the communities that I represent, can bring this initiative to life," he said, "so we can stem the tide and flow of illegal guns into our neighborhoods."
But what is Congress' plan as far as repairing and revitalizing the Voting Rights Act of 1965? In 2013, the Supreme Court gutted the most power­ful provi­sion in the Voting Rights Act, under­min­ing a law regarded as the most effect­ive piece of civil rights legis­la­tion in Amer­ican history. It has since unleashed a wave of voter suppression efforts across red-governed states, and all recent efforts to restore it through legislation have stalled in the U.S. Senate.
"The Senate currently is negotiating changes to the Electoral Count Act to try to prevent future efforts to steal presidential elections, and as part of that discussion, we are hopeful that aspects of the John R. Lewis Voting Rights Act can be included in any final legislative package," Jeffries said.
"You've got a variety of different aspects of the bill that are important," he said, pointing to the Section 5 preclearance provision that provides the Department of Justice a tool prevent voter suppression.
He said the first most important order of business is to "stop aggressive voter suppression laws from taking effect, as well as flawed redistricting plans that undermine the ability of communities of color to elect the representatives of their choice."
"We'll have to see what the senators can ultimately agree upon to get to the 60 votes necessary."
It's been nearly a decade since the bill was defaced. But if there's a sliver of a chance for its revival, it might be with this Congress.
Recent legislative gains amid one of the most polarized Congresses in recent history have proved that even the seemingly impossible is quite possible.