The Red Hook Initiative hosted a night of food, fellowship and fundraising, marking 20 years of community service at their annual "Taste of Red Hook" event.
The event took place at The Liberty Warehouse on September 29 with a mission of raising $80,000 to support programs such as the Red Hook Farms and the Young Adult Work Fellowship.
The annual benefit has grown from a backyard fundraiser into a highly anticipated event attracting a variety of award-winning Brooklyn restaurants, small businesses and the community at large.
"What I really appreciate about RHI is it's not just an organization; it really feels like a home and a family," Cierra Craig, an RHI Young Adult Fellow, said.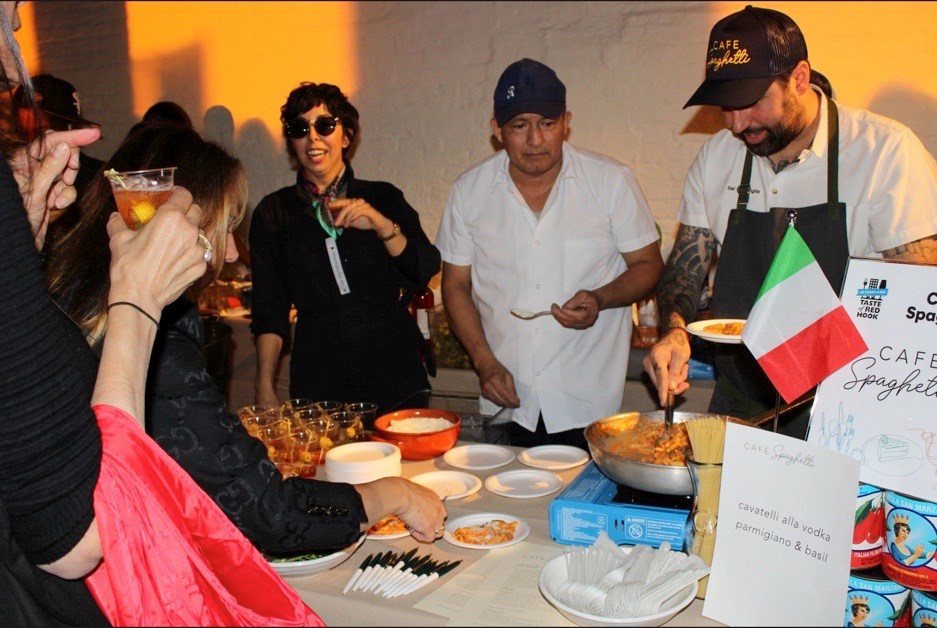 This "family" formed in 2002 from a small local hospital program and now serves 6,500 residents of color through youth development, community building and career placement initiatives. RHI continues to build on advocacy and long-term support from its staff, volunteers, and board members many of whom are residents of the Red Hook community.
State Senator Andrew Gounardes of New York's 22nd State Senate District, was also in attendance to celebrate the organization's vision for the future.
"It's great to have a partner like Red Hook Initiative here on the ground working hand in hand with the residents to do the work necessary to build this community," Gournardes said.
"The future is incredibly bright for the people of Red Hook."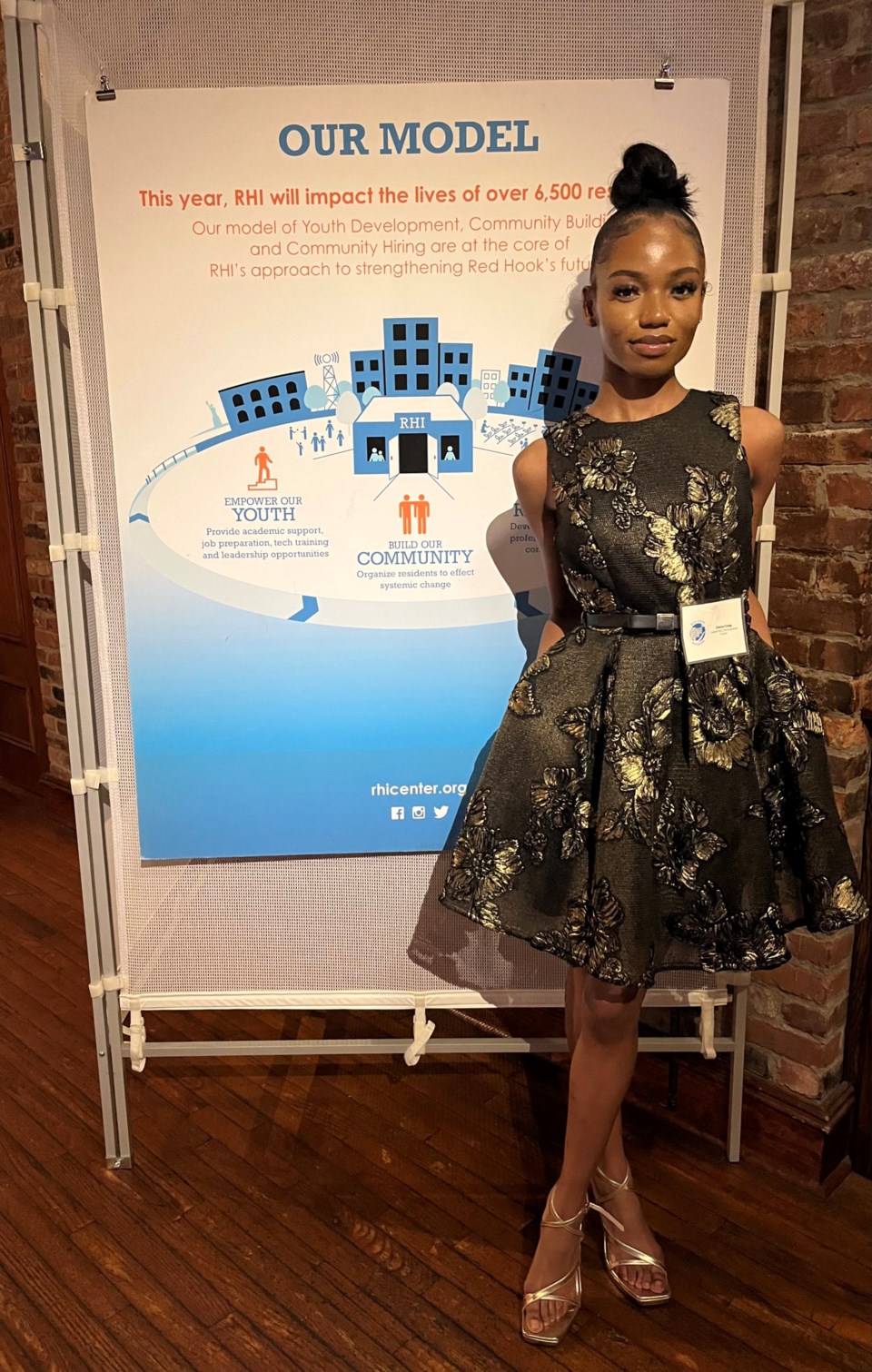 This year marks the first-ever Ms. Deanna and Ms. Sheryl Inspiration Award, created to honor the life and legacy of two early RHI staff members and longstanding pillars in the community.
The women were described as passionate "godparents" to many of the youth and dedicated their lives tirelessly to the organization before passing away in 2020 and 2021, respectively.
Michel'le Thomas, RHI's Community Relations Manager, became the inaugural recipient and was honored for her efforts in connecting residents to life-saving benefits and emergency support. 
Thomas affectionately called the women aunties and said her win was a "surreal moment."
"I feel like I need to continue their legacy in serving the community and showcase resiliency just like they did," Thomas said. "They are truly missed and I know they are super proud."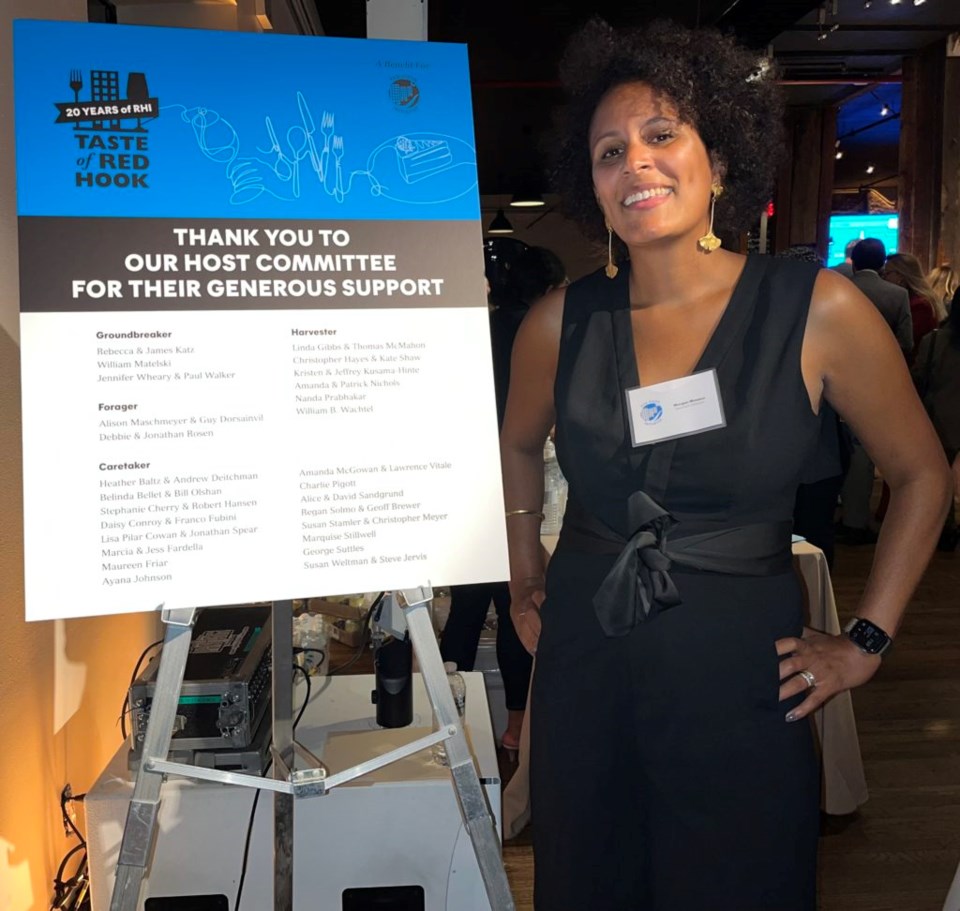 Executive Director Morgan Monaco said Hurricane Sandy was the turning point for RHI's commitment to the Red Hook community ten years ago.
"RHI was at the forefront when there was a lag in resources, Monaco said.
"Our building became a hub when we decided that the community needed more support."
During her speech, Monaco encouraged people to volunteer, donate, and support the future of RHI's much-needed work.
"It takes support for long-term access to fresh affordable food, healthcare, employment, education and other things that lead to a stable life." 
Visit www.rhicenter.org to learn more.