Father son duos rarely disappoint, and Williamsburg's new ramen restaurant, Tonchin, is no exception.
Originally a collaboration between two brothers, Katsuhiro and Motohiro Sugeno, the first Tonchin restaurant opened in 1992 in Tokyo's Ikebukuro district. In 2017, 25 years after the original store opened, Katsuhiro and his son, Anan Sugeno, opened a New York rendition of Tonchin.
During the pandemic, when many of their Brooklynite patrons shied away from traveling into Manhattan, they decided they wanted a Brooklyn iteration as well. This past July, that decision became reality and Tonchin Brooklyn was born.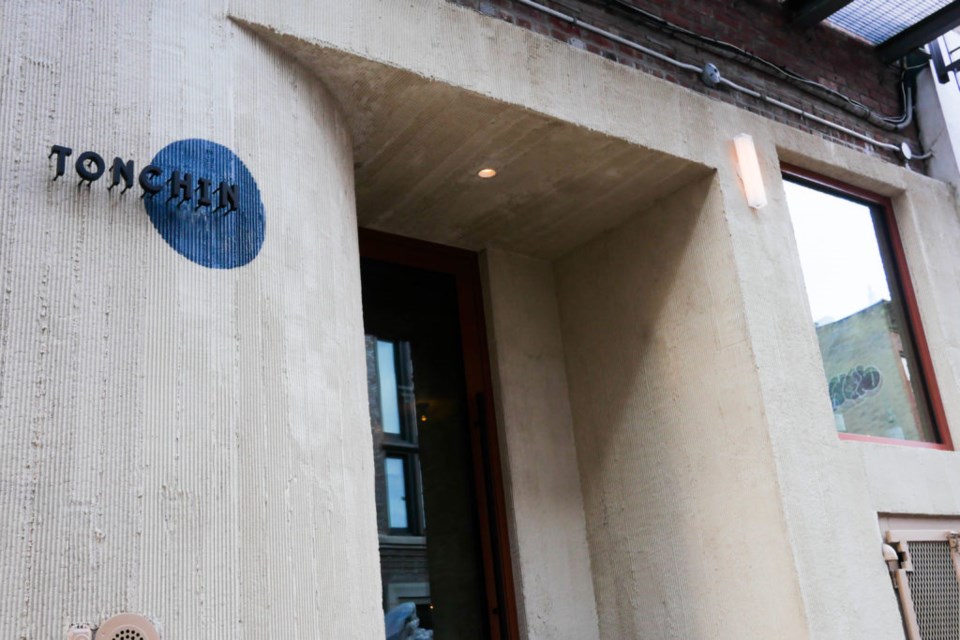 According to the Tonchin's website, their name means "a place to come together," and this sentiment becomes apparent throughout every detail of the restaurant's history, menu and space.
"It's really my philosophy as I watch the restaurant function," Anan said. "My dad really wanted to create a space where people could gather."
This original restaurant—a small joint dedicated only to ramen and offering patrons simple bar stool to enjoy it on—is located steps off Ikebukuro station, the second busiest train station in the world where over two million people connect daily.
Tonchin's Brooklyn location is a few minutes walk off the Bedford Avenue L Train stop, the first Brooklyn stop after leaving Manhattan. Through its proximity to both Manhattan and the rest of Brooklyn, Tonchin continues to create a space to come together.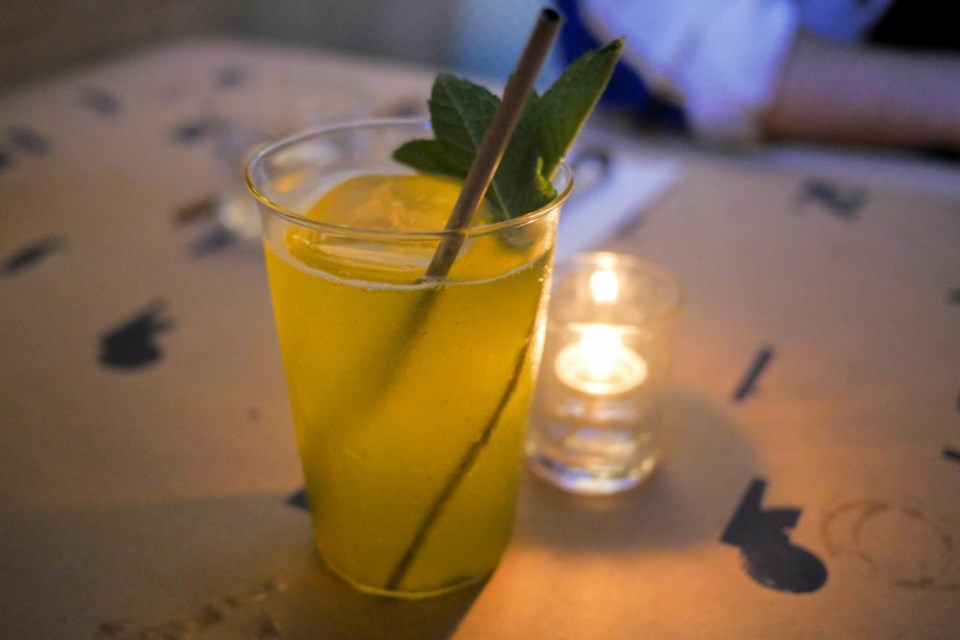 The blending of locations and cultures can also be seen in the restaurant's extensive natural wine menu.
"Natural wine really pairs well with Japanese food," Anan said. "It is kind of funky, has some acid in it, and it's very light bodied."
Instead of natural wine, which I arrived already familiar with, I opted to try Tonchin's green tea soda. Though the word "soda" can conjure saccharine memories of syrupy drinks, the Green Tea Soda was nothing of the sort. The bubbly green beverage was earthy and mild, providing a refreshing chill on this late summer evening.
Since 1992, Tonchin has kept its traditions of creating home-cooked Japanese meals from fresh ingredients. Each location still makes fresh noodles daily and sources fresh fish from Japan.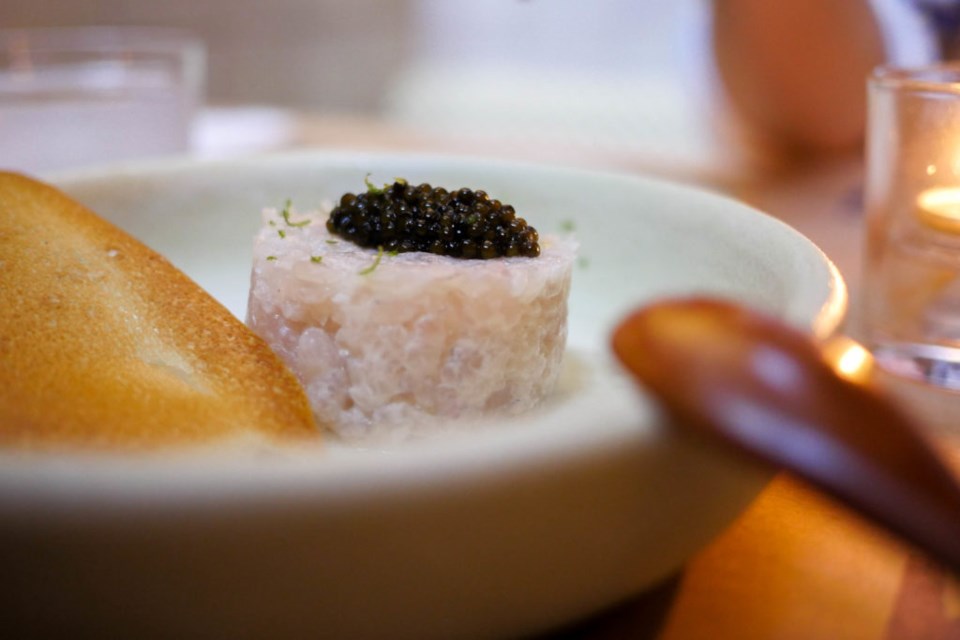 The white tartare from the menu's "Raw" list highlights this dedication to fresh ingredients. After asking Anan what dish I had to try at Tonchin Brooklyn, this was the dish he quickly and excitedly recommended. It comes as a delicate, short cylinder of finely chopped Japanese red snapper, chayote, rakkyo pickles and white dressing. A neat pile of caviar sits on top among flecks of scattered lime zest. Accompanying the tartare is a thin crisp, offering a welcome crunch to interrupt the decadent softness of the other ingredients.
Next came the ramen. We ordered two kinds: the Classic Tokyo Tonkotsu and the Spicy Tan Tan. Both offered immense flavor in the pork broth, which remarkably remained light. Anan maintains flavor while avoiding heaviness through the addition of shoyu—a thin, fermented liquid akin to soy sauce. The noodles themselves were bouncy and perfect. They had body and a pleasant thickness, yet were still supple and springy.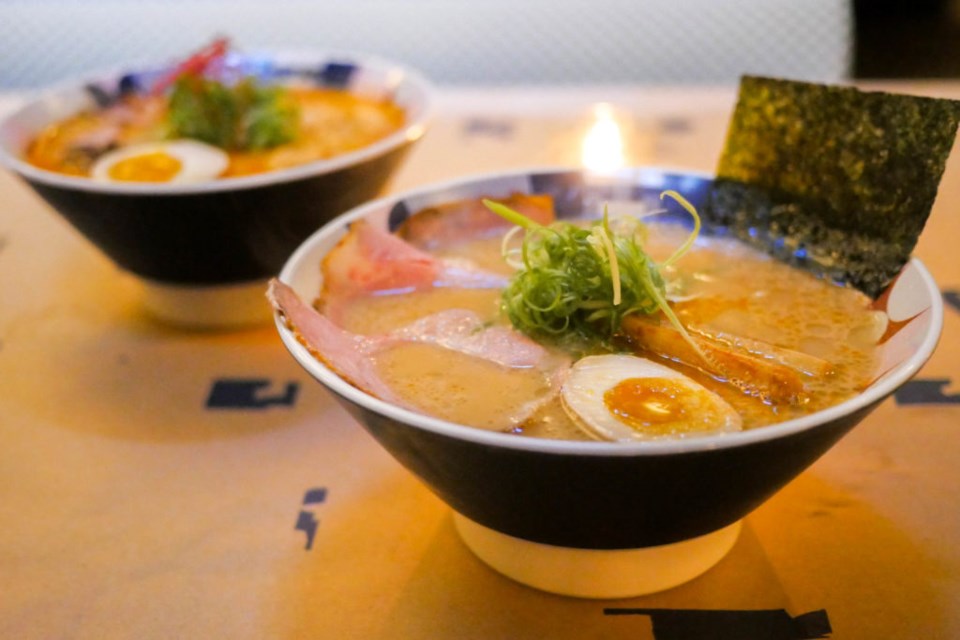 Slurping noodles alone can be a wonderful experience. Slurping them with a friend can be even better. My companion and I tasted a bite of each other's ramen and discussed our favorite components of both. We giggled at the little black aprons we received to protect our clothing from wiggly, broth-slinging noodles. We then giggled harder at how necessary they became.
Tonchin's name promises a place to come together. Its food, service and atmosphere create one.