After a two-year Covid hiatus, New York City's annual West Indian American Day Carnival, a celebration of Caribbean history, culture, music, food and people, is returning for its 55th year to Brooklyn!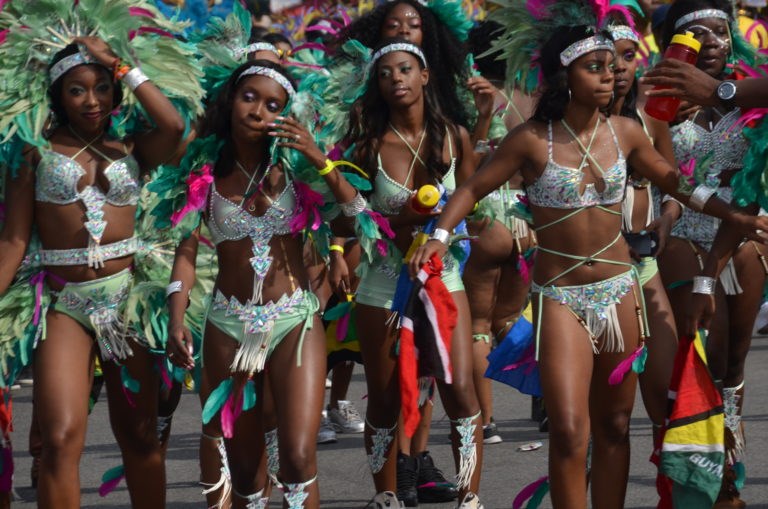 The annual Labor Day parade along Eastern Parkway, stretching from Schenectady Avenue to Grand Army Plaza, will kick off on Monday, September 5, at 11:00am. With close to a million expected attendees, the streets will be filled with revelers, dressed in colorful costumes and dancing "pon de road" to the sounds of reggae, soca, calypso and dancehall.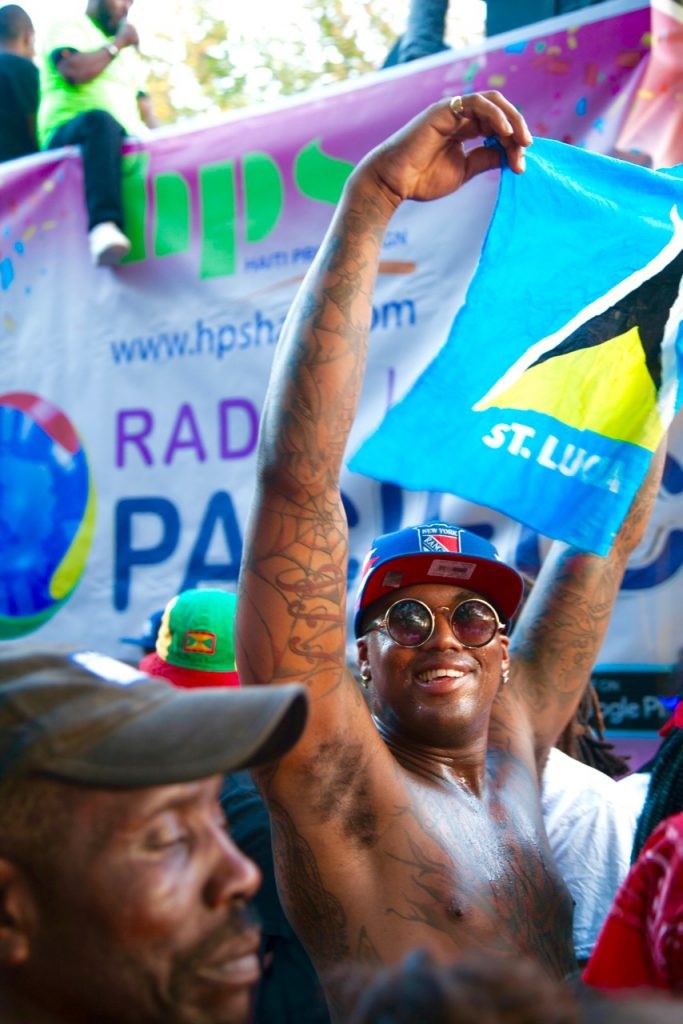 Revelers who want to warm up for the grand carnival can begin the celebration with J'Ouvert, the annual predawn street party preceding the West Indian Parade.
Originating from French word "jour ouvert" means daybreak or morning and signals the start of carnival. Steel band music is the dominating sound of J'Ouvert, as revelers take to the street, throwing paint and baby powder on each other while winding up for the celebration in the early hours before the daytime West Indian Day Carnival.
As in recent years, the parade formation will begin at 6:00am on Flatbush Avenue from Grand Army Plaza to Empire Boulevard. The parade will then proceed south on Flatbush Avenue, east on Empire Boulevard and turn south on Nostrand Avenue to the finish area at Midwood Street.
This year, the celebration will start with a number of pre-festival events:
Saturday, September 3  
Junior Carnival Parade
The parade "assembles at Kingston Avenue and St. John's Place and then continues on St. John's Place, making a left on Franklin Avenue. On Franklin Avenue, proceed to President Street and make a right. The parade continues on President into the Brooklyn Museum.
Where/When:  Brooklyn Museum, 9:00am - 4:00pm; Buy tickets here
Pan in Mirror
Steel band performances with
Tyler Cohen and Friends
Unison Steel Orchestra
Island Interlude with Andre White
Steel Sensation
Kendall K. Williams and Pan in Motion
Pan Evolution Steel Orchestra (PESO)
Where/When: Brooklyn Museum, 7:00pm; Buy tickets here
Sunday, September 4
Paintopia Jouvert
With DJs:
Miami Dream Team
Kevin Crown
Tony X
Travis world & Major Penny
Riggo Suave
MIlo Myles
Backyard & Xpo
Jr Cruiza & Selecta Jb
Paddy & Young Tec.
Starkid
Where/When: Brooklyn Museum, 7:00am - 2:00pm; Buy tickets here 
Amnesia: Soca and Dancehall event
Where/When: Brooklyn Museum, 3:00pm - 11:00pm; Buy tickets here
Monday, September 5
Labor Day Carnival  and Parade 
The parade will start at 11:00am at Schenectady Avenue and finish at Grand Army Plaza.