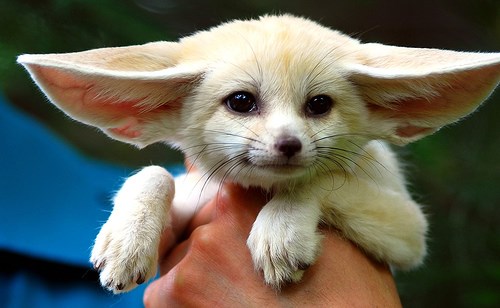 On Monday the Wildlife Conservation Society told zoo-lovers that they will be able to visit the world's tiniest species of foxes in their new home at the Prospect Park Zoo. The adorable foxes fennec foxes are joining the zoo's Hall of Animals where visitors from all over the world descend to view new additions and old favorites of the animal kingdom.
The males foxes were previously living in the Bronx Zoo but now they are making their way to Brooklyn where they will join other semi-unusual animals like the titi monkey and the dwarf mongoose. The Fennec foxes are notable for their cute small frames, unreasonably large ears and their nocturnal activities. Adult fennex foxes typically weigh in at about 4 pounds once they are full grown.
Visitors can enjoy all that the Prospect Park Zoo has to offer seven days a week and as summer nears, it is apparent that this is not the last of the new additions in terms of exciting new animals species.