It may not quite feel like it yet, but spring is just a few days away, and the Prospect Park Alliance is gearing up for migratory birds to return to their Brooklyn home.
With over 150 migratory species set to make an appearance in Brooklyn's backyard, the Alliance has pulled together a spring migration checklist to help inquisitive Brooklynites make the most of this spectacular event. And beginning Saturday, April 6, visitors can stop by the Audubon Center to join the park's team for nature exploration walks.
"Prospect Park lies on one of the great flight paths of the natural world, the Atlantic Flyway," notes Steven Wong, public programs manager at the Prospect Park Audubon Center. "In the fall, many species migrate south along the Atlantic coast to reach wintering grounds with abundant food. In the spring, they head north to return to their breeding territories. During these months, birds of all kinds stop briefly in the park, and for some species, the park is their destination."
Located along the Atlantic Flyway, the 585-acre park is ideal for birding. More than 250 species can be spotted each year, including migrating songbirds in spring and fall, and a large diversity of waterfowl and resident birds throughout the year. Because of this beautiful bounty of feathery friends, Prospect Park has been designated as one of New York's 130 Important Bird Areas critical for bird conservation.
During the nature walks, participants can learn about the creatures that call Brooklyn's Backyard home, then pick up a discovery pack to continue the excursion on their own.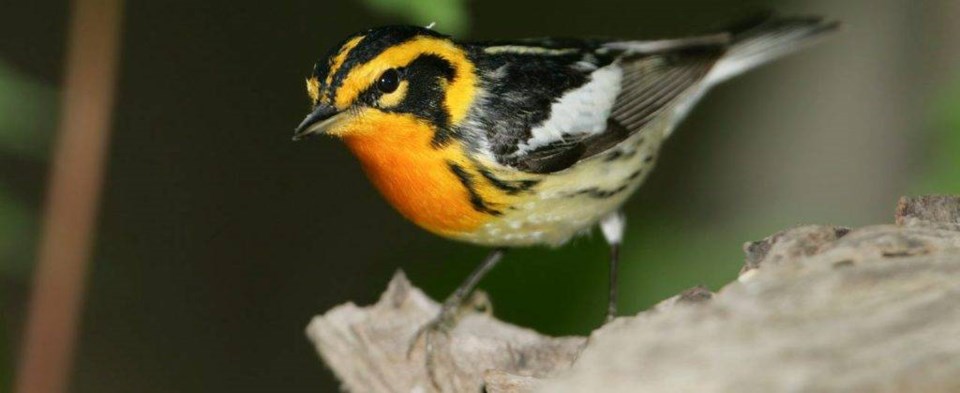 Prospect Park's spring migration checklist offers an overview of the different types of birds expected to make an appearance, including early migrants like the Red-winged Blackbird, the Common Grackle, Eastern Phoebe and the well-camouflaged American Woodcock, which usually appear as early as February or March.
Also many raptors like Merlins, Cooper's Hawks and Sharp-shinned Hawks usually begin their trip north early in the season. Warblers, according to the Prospect Alliance the "rockstars of spring migration," are a group of energetic songbirds that migrate at night and rest and refuel by day. Thirty-six species of these brightly-colored birds will make a brief stop at Prospect Park before they continue their journey.
Some of the park's best birding locations are along the higher-elevation ridges, such as Lookout Hill and the Park's Northeast Corner. Peter Dorosh, a field technician with the Prospect Park Alliance Natural Resources Crew, attributes this to the presence of oak trees in these areas, and the bugs that live there.
"Oaks host a great diversity of insects," Dorosh said. "It's like going to a cafeteria for a warbler or other birds that feed on insects."
Beginning April 6, the free nature exploration walks will meet at Prospect Park's Audubon Center and take place Thursday through Sunday. For more information on birdwatching in Prospect Park, check out the Alliance's guide.