For the third year running, The Layout showed up and showed out at Fort Greene Park on Sunday, June 19.
The annual event is self-described as a Juneteenth celebration; a time to reclaim space, time, energy, and "most importantly, each other" in the fight for justice.
It was all love and fun, as beautiful brown bodies and their allies in social justice from all over the city gathered on Fort Greene's expansive lawn to exchange specialty collectibles & giveaways, featuring DJs spinning the latest tunes and indie merchants and makers selling their wares.
The Layout also hosted Black historical walking tours through the park, to Lil Kim's and Richard Wright's homes, Spike's joint. There were games, food, gorgeous people and an after party at Cafe Erzulie.
If you missed all the luscious fun, no worries, we snapped a few photos! Check it out!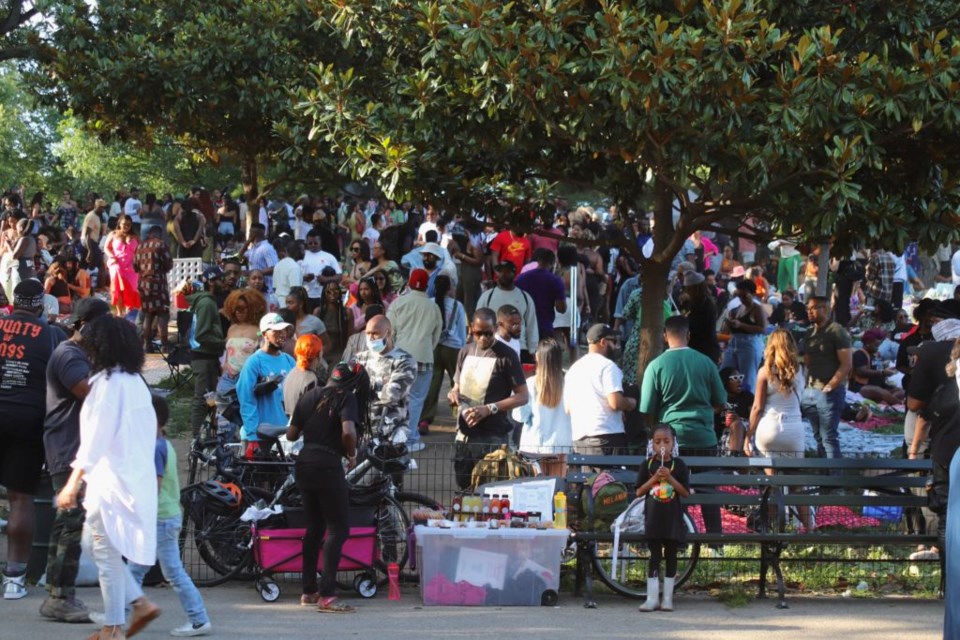 All photos by Vivien Sweet for BK Reader