More than 50 school-aged basketball players got the surprise of a lifetime yesterday when Brooklyn Nets player Nic Claxton walked onto their summer camp's basketball court.
Claxton, who has been on the Brooklyn Nets since 2019, visited one of the nine local summer camps hosted by the Brooklyn Nets Basketball Academy to chop it up with the kids in a question session, participate in their basketball drills and give out high fives and guidance.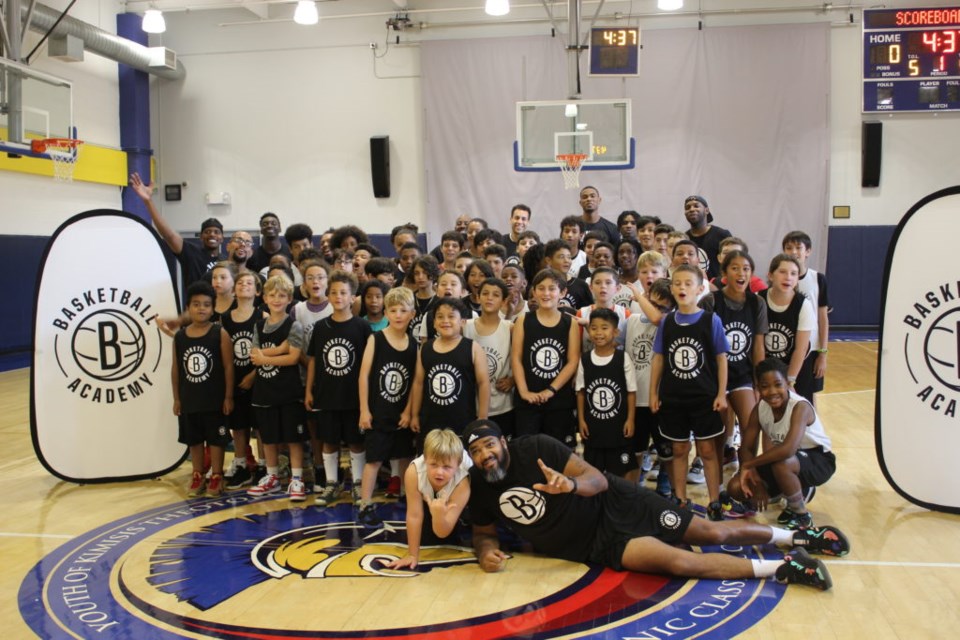 Campers asked Claxton questions about what it's like to play in the pro league, who was the toughest opponent he'd faced and if Claxton can dunk. Spoiler alert: he can.
"This isn't the first time I've done this but it's always really humbling, having the kids look up to me," Claxton said.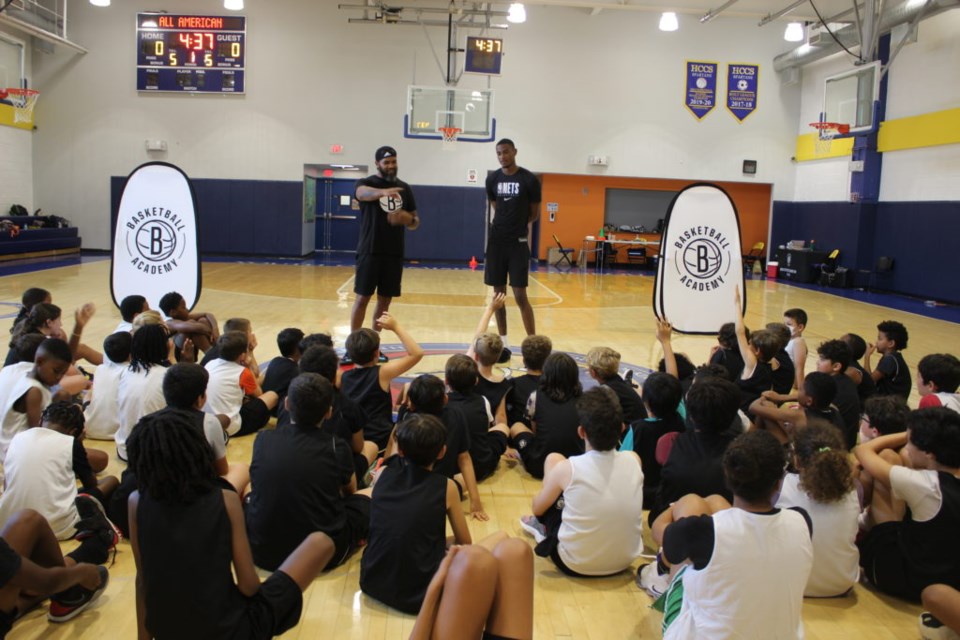 Each summer, Nets players visit the week-long camps to play with and inspire the youngsters.
"The kids are having a good time, they're competing, it reminds me of when I was younger going to basketball camps doing the same thing they're doing now," Claxton said.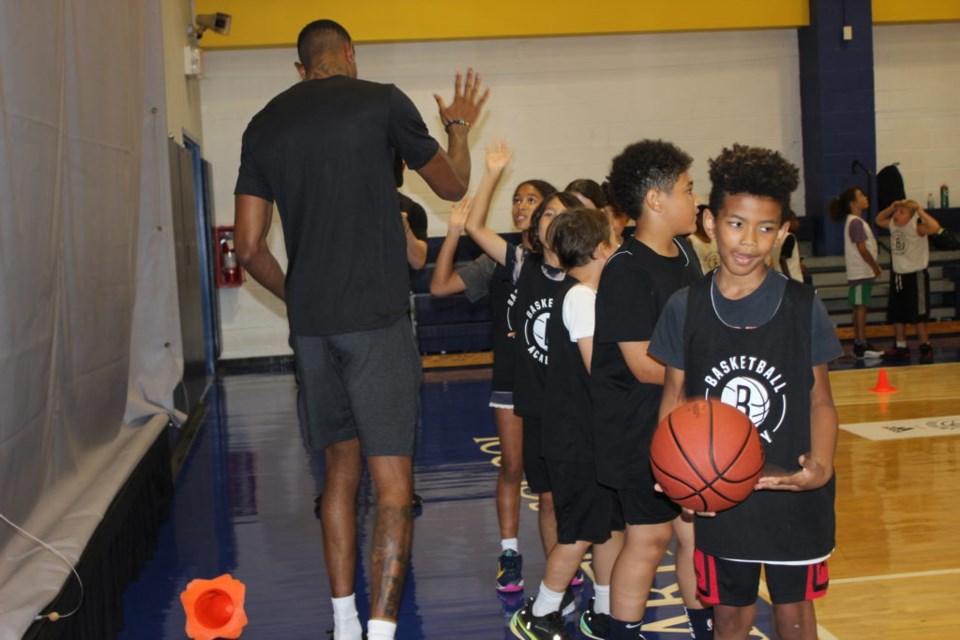 Claxton also hosted a brief competition between two pros-in-the-making to see who could get the most basket shots in a row. Both brave competitors got their pinnies signed.
The BNBA camps, which are for children ages 6 through 14, focus on learning basketball fundamentals and building character on and off the court. The BNBA camp Claxton visited is hosted by the Hellenic Classical/Kimisis Theotokou Church in South Slope.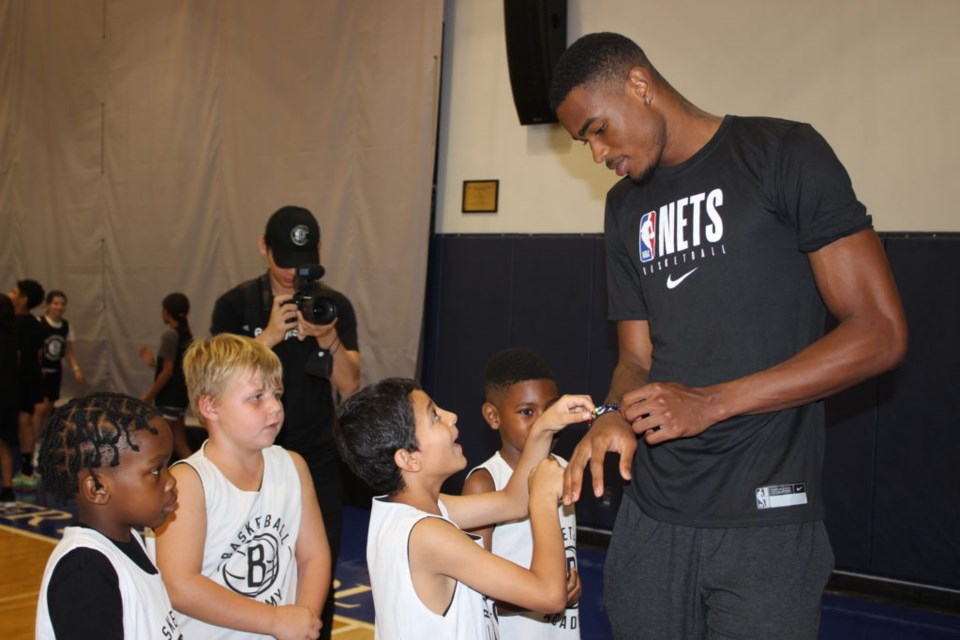 "I've always loved basketball, and it's an honor to meet an NBA player," Dylan Berrios, a rising 8th grader and BNBA camper, said. The scrimmage team Berrios was on yesterday won all 3 games they played.
"I love the Nets, they're my favorite team. [Claxton] gave us some good advice: to never give up and keep working hard if you want to achieve your goal."