It has been more than 10 years in the making, but the Pacific Park redevelopment project is still nowhere near completion and is plagued with numerous issues, residents and local advocates discussed at a virtual meeting Wednesday.
The meeting was held by Brooklyn Speaks, which was formed in 2006 by civic associations, community-based organizations and advocacy groups concerned with the area's development.
The group says that the development has caused "a quality-of-life disaster" for local residents, with traffic congestion and street conditions steadily deteriorating since the project got underway. Those issues have been magnified since construction started on the Barclays Center in 2010, the group says.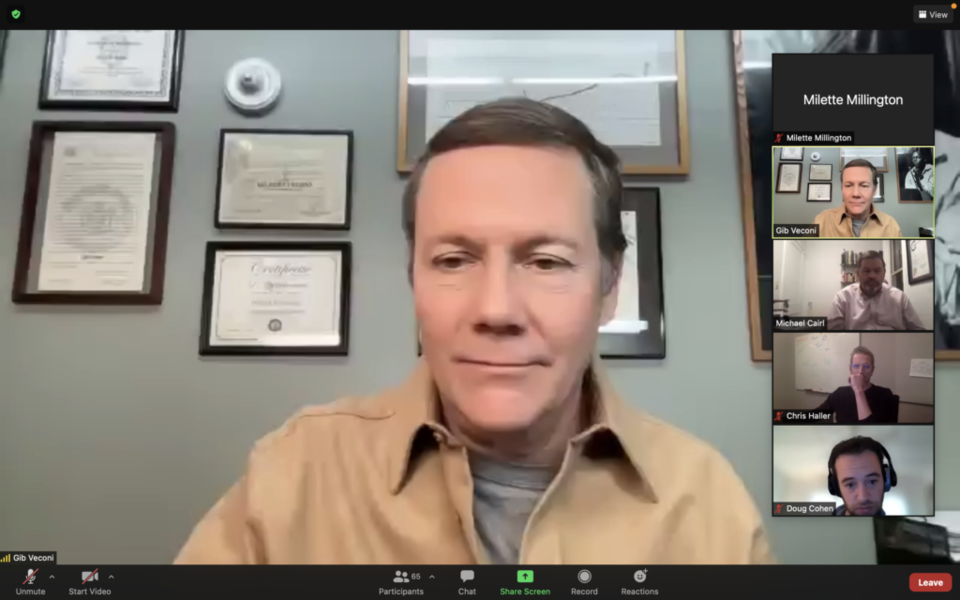 Formerly known as Atlantic Yards, the project is overseen by the Empire State Development Corporation. Brooklyn Speaks says a lack of coordination and cooperation between ESDC and City agencies is to blame for "the current mess."
At the meeting, members of Brooklyn Speaks and other local residents discussed solutions to improve transportation and street conditions in the area.
Brooklyn Speaks shared recommendations with those attending, the first being that the City should add incremental subway capacity by studying speed limit increases on the Atlantic Avenue subway station lines, providing for full-time operation of the B train. That, the group said, would accommodate increased ridership from the development.
Another proposed solution was for the Department of Transportation to construct shelters at each bus stop on the Barclays Center block, Times Plaza and any stops bound by Pacific Street, Flatbush Avenue, Atlantic Avenue and Fourth Avenue, which should all include bus countdown timers.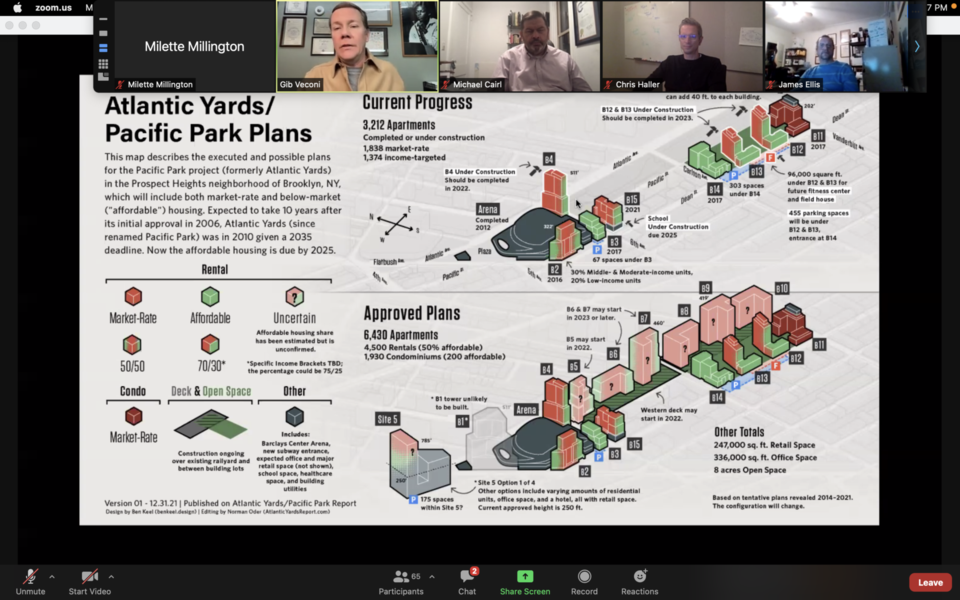 Prospect Heights Neighborhood Development Council member Saskia Haegens added that the area's buses were often slow due to traffic, and creating dedicated bus lanes on Flatbush, Atlantic and Fourth Avenues "would also greatly improve public transit options and make taking the bus more efficient and attractive."
Local resident Daphne Eviatar agreed, saying that both fixes were important to encouraging transit use and reducing cars.
A third solution proposed by Brooklyn Speaks was for NYPD traffic officers to receive sufficient resources for enforcement of illegal parking and idling during events at Barclays Center, which the group says adds to congestion and pollution and is also a hazard for public transport users.
The City, the group argued, must take an active role in addressing the traffic and transit challenges presented by busy streets, residential neighborhoods and dense development at the crossroads of Brooklyn.
In an emailed statement to BK Reader, DOT spokesperson Vin Barone said DOT had worked to calm traffic at the Flatbush and Atlantic Ave intersection in recent years, "and build out much-needed pedestrian space to shorten the time it takes to cross the street safely."
"We are always paying careful attention to intersections like Flatbush and Atlantic Avenues and will continue to listen to New Yorkers for future improvements."
Barone added DOT was planning new concrete sidewalk extensions at Flatbush and Atlantic Avenues, under their Flatbush Avenue Safety Improvements capital project that will further shorten the time it takes to cross the street while also calming traffic.
Wednesday's meeting was part of Brooklyn Speak's Crossroads series, which addresses a number of issues residents in the area are facing. The next meeting will be on affordable housing and is being held virtually on Wednesday, Jan. 26 at 7:00pm. Click here to register.