Brooklynites who are eager to declutter their homes and discover fashionable layers this winter are in luck. Stop 'N' Swap, a free community reuse event organized by the local nonprofit GrowNYC, is coming to East Flatbush's P.S. 269 Nostrand on Saturday, February 9.
Attendees are invited to bring clean, portable, reusable items to share with those who can use them. Organizers emphasize that no one is required to bring something to take something — you can simply show up with a bag and see what's free for the taking.
The event series, funded by the NYC Department of Sanitation, aims to educate New Yorkers on the importance of reducing their contribution to landfills and preventing the waste that comes from the production, packaging and transportation required to get new things. And because really nothing should go to waste, anything leftover at the end of the event will be donated, the group assures.
"The average NYC household discards about 2,000 pounds of waste a year," says Marcel Van Ooyen, GrowNYC's president and CEO. "By reusing through events like Stop 'N' Swap, New Yorkers can take part in diverting over 40 million pounds of material a year from the landfill."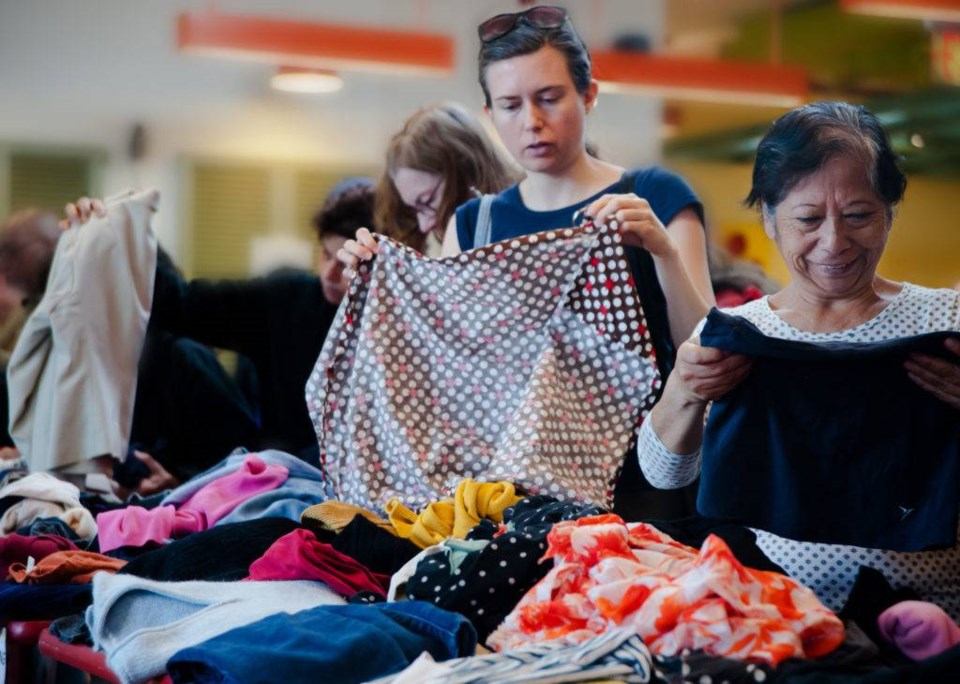 GrowNYC launched in 1970 with the mission to improve NYC's quality of life through environmental programs that transform communities block by block, and empower New Yorkers to secure a clean and healthy environment for future generations. The Stop 'N' Swap events are also opportunities for the nonprofit to engage with New Yorkers about recycling resources in their neighborhood and the services of GrowNYC's zero waste programs funded by the NYC Department of Sanitation.
Stop 'N' Swap events have developed a regular following among thrifty and environmentally conscious New Yorkers, GrowNYC says. To meet the increasing demand, the nonprofit has set a goal of hosting one swap in each of the city's 59 community districts each year.
Attendees should note to not bring furniture, large items, tube televisions, expired or open food, unsealed personal care products, dirty or ripped clothing, incomplete toys and games, non-working electronics, magazines or sharp objects.
Free Stop 'N' Swap Community Reuse Event
When: Saturday, February 9, 12:00pm-3:00pm
Where: P.S. 269 Nostrand, 1957 Nostrand Ave, Brooklyn, NY 11210