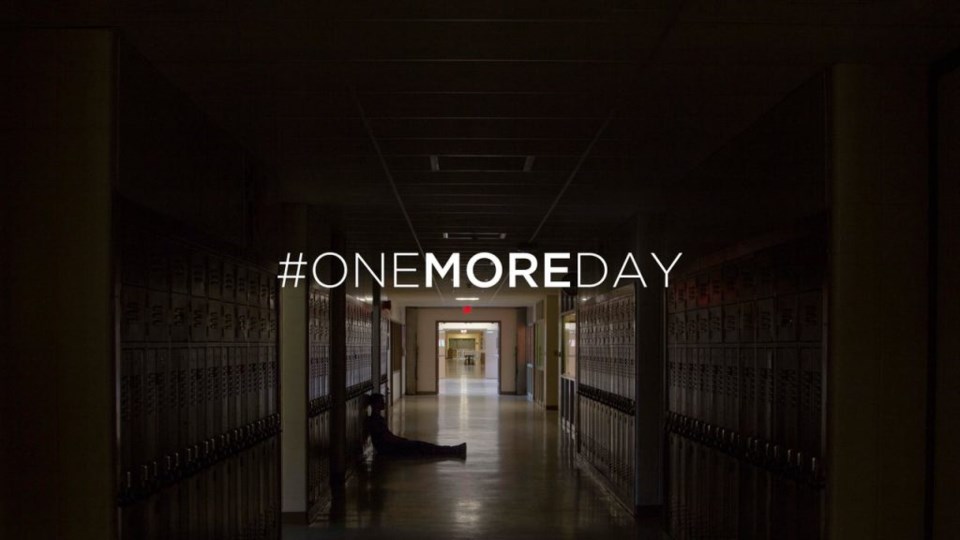 By Thomas Harris, Contributor
America's schools have become a predictable center of gun-related violence. Be it anger, teenaged angst, or blissful ignorance, the guns are in our schools. As a result, our children are being killed.
Filmmaker Andrew Wonder has tackled this crisis with his latest film "Unanswered". This film is the centerpiece of his very personal project "OneMoreDay." Statistics show us that roughly every 13 days there is a new occurrence of gun-related violence in our schools.
At the core of this project, are the students caught in the crosshairs of this issue. What do they have to say about preventing gun violence in their own schools? In order to listen, the film crew traveled to Revere High School in Massachusetts. There, they sat down and had very blunt discussions which provided a unique insight to the students' fears and their dreams. This provided a sobering counterpoint to the film "Unanswered," which represents the voices of the students who can never speak again.
Wonder is acutely aware of the problems facing today's schools. A former school teacher, Wonder understands the needs of the students and their families. As a director and cinematographer, he possesses the tools to tell this complicated story. As he thinks about the shootings in the schools, he's concerned about the ringing cell phones that will never be answered. He is concerned about those voices that will never be heard from again.
Andrew explained, "Our goal with the #OneMoreDay campaign is to go beyond views, likes and reposts on social media in order to truly make a difference. Thoughtful action is necessary, so we ask our audience to make personal pledges in the pursuit of preventing gun violence in their schools. What will they do to help their peers feel comfortable and make their communities safe and positive?"
Regardless of the cause, America currently has a deadly problem with gun violence in our schools. Please understand - this discussion is not about gun-control. This discussion is about reducing gun-related violence in our schools. These are two very different issues. Related, but different.
It's time for us to stop and take a look. As storytellers, our industry is ripe with both the talent and ability to tackle social crises. How and why we address a given topic is found within our motivations. "We all have a different journey. We're all searching for a different thing. Even if we are all trying to get to the same endpoint, the journey is for different reasons." - Andrew Wonder
#OneMoreDay's centerpiece is a chilling hero film called "Unanswered." This single Steadicam shot, which Wonder - working with up-and-coming cinematographer Adam Newport-Berra - opted to shoot on film with an Arricam LT and a 32mm master prime lens. Director Wonder used a trick he learned from acclaimed cinematographer Harris Savides (Elephant, Milk, Zodiac). In the camera, he underexposed the film by two f/ stops. Then, he pulled two stops in development, which brings more personality out of the negative.
Wonder has a diverse pallet of work. He has worked with organizations including Microsoft, Prudential, AT&T, and GE. This list includes his latest viral hit, GE's "Juice Train" which was featured by American Cinematographer for its innovative way of capturing a 48-hour anamorphic time lapse on the front of a locomotive.
His work possesses a unique quality that quickly pulls a viewer into the action. The tension created onscreen easily transfers to the audience. His adventure "Undercity" takes you into the tunnels and passages beneath the streets of New York City. His work has been described as "an anxiety-inducing, adrenaline-pumping, insane adventure. What NY'er or NYC visitor doesn't wonder what the city looks like underground? Fascinating." - Meghan Oretsky
Those storytelling skills are now being challenged to save the lives of students in our schools. This project hopes to create an action to protect our children. Wonder wants to extend the statistics just a little further. His hope is to go #OneMoreDay without a gun-related violence in our schools.