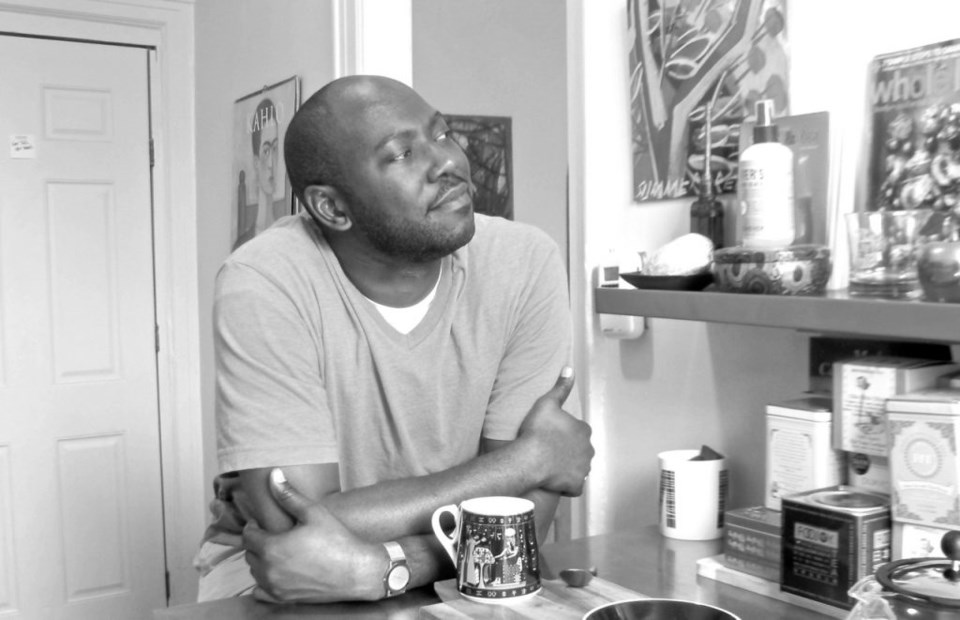 On Sunday, August 9, 2015, Brooklyn resident Brook Stephenson collapsed and passed away suddenly while attending a friend's wedding reception.
The sudden death sent shock waves throughout Central Brooklyn and beyond, as Stephenson, a writer, was revered amongst all who knew him as a source of light-- a man who was passionate about his work and even more passionate about art, music and life!
Brook Stephenson was born in Detroit, Michigan, on February 21, 1974, to James and Dianne Stephenson. He spent his elementary years in Gesu Public School, grew up as a member of Gesu Parish, and went on to University of Detroit Jesuit High School. Brook was a swimmer in high school and during the summers, served as a lifeguard on Belle Isle. His leadership skills developed early. Brook was a member of Tots and Teens, and served as a youth officer in that organization.
Brook attended Morehouse College in Atlanta and graduated with a bachelor's degree in education. He taught in Atlanta for several years while simultaneously cultivating his interest in photography, filmmaking and visual art. He soon discovered that what he also had was a passion for writing and made that his main focus.
Brook describes his development as a writer on his blog:
"Born and raised in Detroit, Michigan, I began people-watching at an early age. First my parents showed me who they were, next the extended family, friends and on to my peers. One geographic place, one set of observations. Time to leave the small town/big city. Architecture and design were my interests, not necessarily fine art nor creative writing.
"Matriculating at Morehouse College in Atlanta, Georgia, I made new observations, gained new friends, interacted with more family and discovered that much as I enjoy photography, filmmaking and visual art, writing is where my main focus lies. I found a passion and pursued it mainly through a short fiction column for a weekly paper. Is it coincidence I started writing for the paper six months after I wrote my first piece of prose, or that it opened the door to the entertainment industry and the possibilities therein?
"Moving to New York City the process expanded. Getting a passport turned the view panoramic. What did I see? The human condition five times over from the Americas to Europe to the Caribbean. What sort of stories do I tell? Good juicy rich ones about characters that remind you of people you know or experiences you've had-some are written others are multimedia."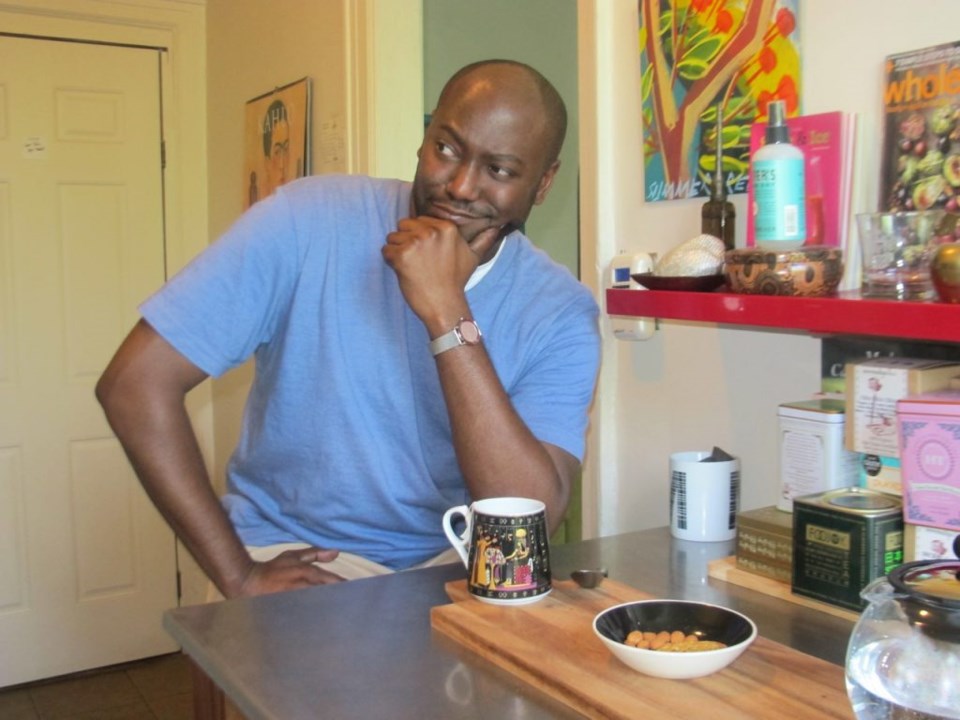 In addition to the short stories and writing that Brook did for such publications as Ebony and Crisis, his first novel, "The Maturation of Moses Jones," was being readied for publication at the time of his death.
Brook believed that traveling and getting the perspectives of others, was important for a writer. His travels included the Caribbean, Brazil, Italy, Amsterdam, Germany, London and Peru (He hiked to the top of Machu Picchu!).
For 11 years, Brook worked at the McNally Jackson bookstore. Brook's most recent position was as Director of Literature and Development at The Clever Agency, "a branding company bent on changing the world for the better one fun project at a time." As business partners and visionaries, Brook, Molaundo Jones and C. Vincent Burwell were also friends. One of Brook's latest amazing accomplishments was his role as founder of the Rhode Island Writer's Colony, which just wrapped up its second successful season. The purpose of the colony is to provide space and time for writers of color to work on their craft. The RIWC is the brainchild of the non-profit organization Third Floor Studios, founded by Brook and His brother John Stephenson. It is named to honor the memory of the space where their father, James Stephenson did his creative work.
Brook's creativity did not stop at writing. He was also an excellent cook, and often amazed his friends with his culinary skill in Brook's Bistro. Also, Brook was passionate about his family: He took his roles as son, brother, nephew, cousin and "Uncle Brookie" very seriously.
Simply put, folks who know Brook were profoundly impacted by him. They appreciated his talent, his humor, his laughter, his wonderful, gentle spirit, his encouragement, vision, his mentoring, his passion, vision and his love. Brook was brave enough to passionately pursue every one of his dreams. He lived his life to the fullest.
Brook departed this life suddenly without warning on August 9, 2015. He leaves to mourn his passing, his mother Dianne Stephenson; a sister Shani Stephenson; a brother John Stephenson; nieces Shani, Kiara and Neran; nephews Anthony and Malik; New York cousin Annelle Lewis, and girlfriend Demetria Irwin, along with a large host of cousins, aunts and uncles, and many, many many friends, all of whom love him dearly.
There will be a celebration of Brook Stephenson's life hosted by friends of Brook on Thursday, August 13, from 6:00pm - 9:00pm at McNally Jackson Books, located at 52 Prince St, New York, New York.
His Detroit Memorial Service will take place on Tuesday, August 18, 2015, at Gesu Catholic Church, located at 17180 Oak Dr. in Detroit, MI. Family Hour: 10:00 a.m.; Memorial Service: 11:00 a.m.
Please view this video clip of Brook Stephenson recorded in 2012 but never before published for a segment of Kitchen Talk, by Michihighlights.
The Brooklyn Reader would like to thank Annelle Lewis and the family of Brook Stephenson for the official obituary.
We would also like to thank Michelline Chassagne of Michi Highlights for sharing the video footage.