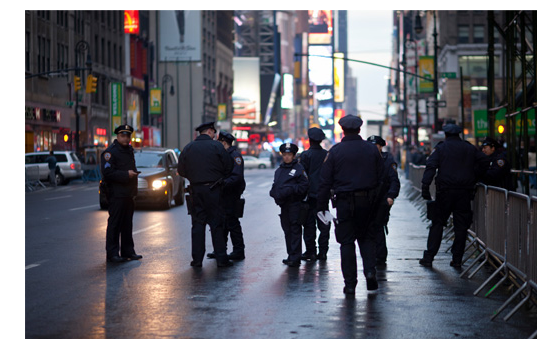 Tired, perhaps, of feeling assailed by the public (with all of the cell phone recording of their activity and accusations of racial profiling), police are seeking protections of their own:
The New York City Civilian Complaint Review Board now wants to make complainants sign a document warning them they may be charged with perjury for filing false claims of police misconduct, the NY Post reports. So in essence, there would be repercussions against residents for filing a complaint against police, if the claim can be proven as false.
People who file complaints about cops with the CCRB must then do an in-person interview with an investigator, and those who are caught fabricating accounts of police abuse could then be reported to the cops or a DA's office for potential prosecution.
"We want to enhance the integrity of the process," said CCRB Chairman Richard Emery. "One way to do that is to make clear there may be consequences to lying to us, serious consequences."
Once the new language is drafted, it would be discussed at a public meeting and then voted on by the full board. There are normally 13 members, but the CCRB currently has three vacancies. Patrolmen's Benevolent Association President Patrick Lynch, who has been pressuring the CCRB for the change, said that he'll believe it when he sees it.
"We will watch with great interest the reaction to these proposals and the end result will show us if they intend to be serious about civilian complaints in the future or if they will continue down the same, inept cop-bashing road," the union leader said.