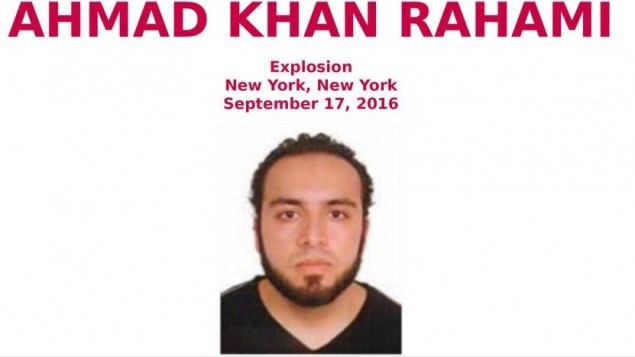 The New York City Police Department is asking for your assistance in locating Ahmad Khan Rahami, who is wanted for questioning in connection with an explosion that occurred on September 17, 2016, at approximately 8:30pm in the vicinity of 135 West 23rd Street in Manhattan.
Rahami is a 28-year-old United States citizen of Afghan descent born on January 23, 1988, in Afghanistan. His last known address was in Elizabeth, New Jersey. He is about 5' 6" tall and weighs approximately 200 pounds. Rahami has brown hair, brown eyes, and brown facial hair.
Rahami is considered armed and dangerous. Do not approach. If you feel you have spotted and identified Rahami, please call 911 immediately, or call 800-577-TIPS or the FBI at 800-CALL-FBI.
Update, 9/19, 2:40pm
Ahmad Khan Rahami, the NYPD suspect in the Chelsea explosion, was caught Monday morning after a shootout with two cops in Linden, NJ.
Rahami was discovered by the two police officers snoozing in a bar vestibule. A shootout ensued. A bullet grazed one cop in the face and hit another in his vest, officials said. Rahami was injured when he was hit in the arm.
"We have every reason to believe this was an act of terror," said Mayor de Blasio said during an afternoon press conference.