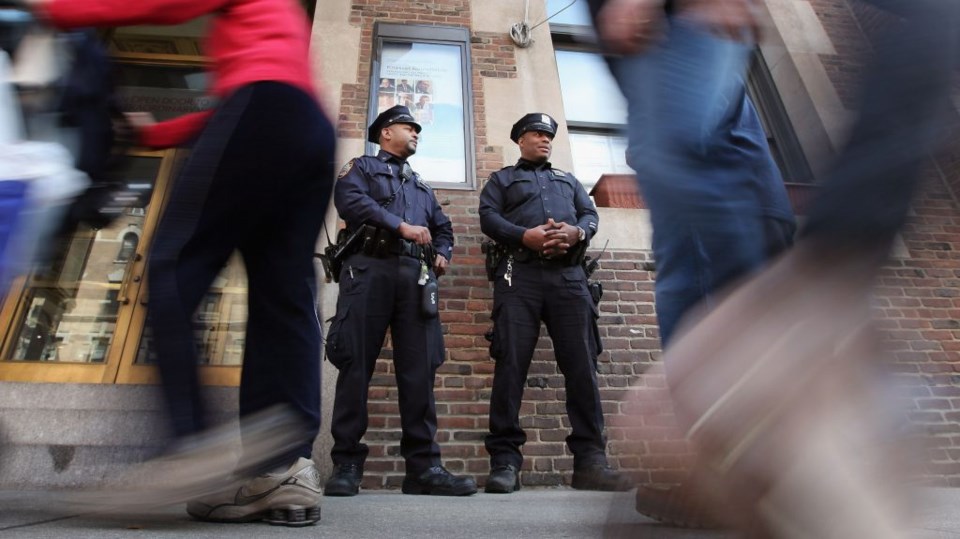 In an ongoing effort to restore peace and calm to the streets of New York City, the NYPD has ordered their officers to work in pairs following the Dallas attacks that took the lives of five police officers. According to a recent report on the order, all of the police officers must be in pairs when they first arrive at their posts to start their shift, during the shift at their posts and even when they take personal breaks.
The strongly-worded directive was released shortly after midnight on Thursday, urging all uniformed officers to remain vigilant during the high tension protests that are erupting around the country. The announcement is a direct response to the deaths of five law enforcement officers and seven wounded officers that fell victim to two sniper attacks during a rally to protest the killing of two black men by police earlier this week.
Dallas Police Chief David O. Brown discussed the shootings, stating that "Some were shot in the back. We believe that these suspects were positioning themselves in a way to triangulate on these officers."
As the investigation continued into the late hours of Thursday night, politicians and police officials condemned the violence of the Dallas attacks in powerful speeches around the country. The ongoing investigation has led to multiple arrests and some news sources are reporting that one sniper was killed in a standoff with the Dallas Police Department.