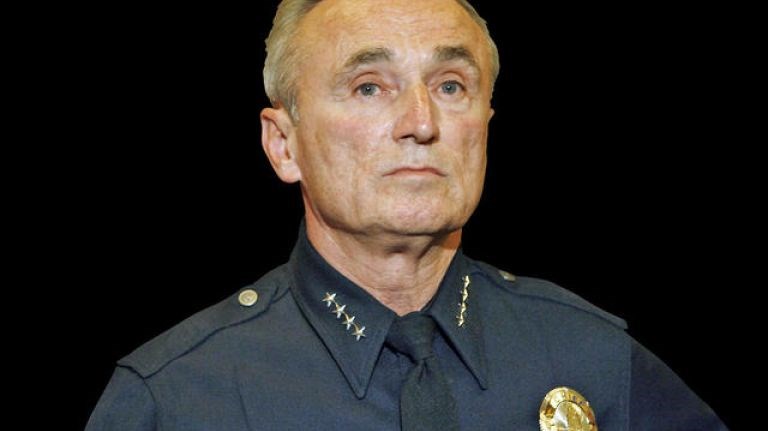 In an announcement that surprised most of the New York community, NYPD Commissioner William J. Bratton addressed eager reporters and colleagues on August 2, as he explained his plan to resign from the prestigious position this September. Bratton began his policing duties as a beat cop in Boston back in 1970 but his policing career also took him to Los Angeles and eventually, New York City. According to a recent report, the resignation will serve as an end to a 45-year career in the public service sector as Bratton transitions into a new role with a private advisory firm called Teneo Holdings.
The announcement was made at City Hall on Monday, where Mayor de Blasio took time to commend Bratton's performance before announcing that the Chief of the Police Department, James O'Neill would take on the Commissioner role going forward.
"There's never a good time to leave, but there's a right time," said Bratton as he addressed the City Hall occupants.
Although the announcement comes amid a probe of the NYPD for federal corruption and ongoing protests from civil rights groups that have continuously called for Bratton's resignation, the Commissioner and the Mayor made a point to state that the change had nothing to do with those issues. Despite that clarification, the Anti-Bratton protesters who gathered outside of City Hall rejoiced and chanted together after the announcement of his resignation.
Council Member Jumaane D. Williams (D-Brooklyn), Deputy Leader and co-chair of the Council's Task Force to Combat Gun Violence, released a statement on the resignation, where he acknowledged high tension between Bratton and some community members but applauded the NYPD for their commitment to improvement.
"While we still have issues with the percentage breakdown of who is getting stopped and arrested, there has been a significant drop in Stop, Question and Frisks, and marijuana arrests," Williams explained.
Williams went on to congratulate James O'Neill on the appointment to the new Commissioner position and encouraged him to continue to move the ball forward. Shortly after O'Neill's acceptance of the new position, he promoted the Chief of Patrol, Carlos Gomez, as the new Chief of Department. Gomez is also the NYPD's highest ranking Hispanic officer.