Elected officials and community leaders — including Mayor Eric Adams — were on hand Friday, May 20, in Williamsburg to celebrate the completion of more than $430 million of renovations to thousands of New York City Housing Authority dwellings converted to private management.
The renovated public housing developments — known as the Brooklyn Bundle II — include some 37 buildings and are home for more than 6,000 people.
The approximately 2,600 units of NYCHA housing turned over to private management more than two years ago in February 2020 are part of the housing authority's Permanent Affordability Commitment Together (PACT) program — the city's local version of the controversial Obama-era Rental Assistance Demonstration (RAD) program that encourages private takeover of operating public housing while still retaining public ownership of that housing.
The program moves public housing from solely publicly funded Section 9 to the Section 8 program that provides funds for private landlords — essentially allowing public housing to be infused with private cash while continuing to receive federal funds.
And while the NYCHA housing tenant association leaders and even some of the elected officials at the celebration — held outside Independence Towers in Williamsburg, the largest of the nine renovated developments — said they were initially skeptical of the move away from public management, all said they were impressed with the renovations made possible by the conversion.
"When I found out that my development was one of the developments selected for the conversion to RAD and PACT, I had my concerns. When NYCHA was explaining to us the process of conversion, it sounded too good to be true," said Vivian Legions, tenant association president at the Berry Street-South 9th Street NYCHA development in Williamsburg.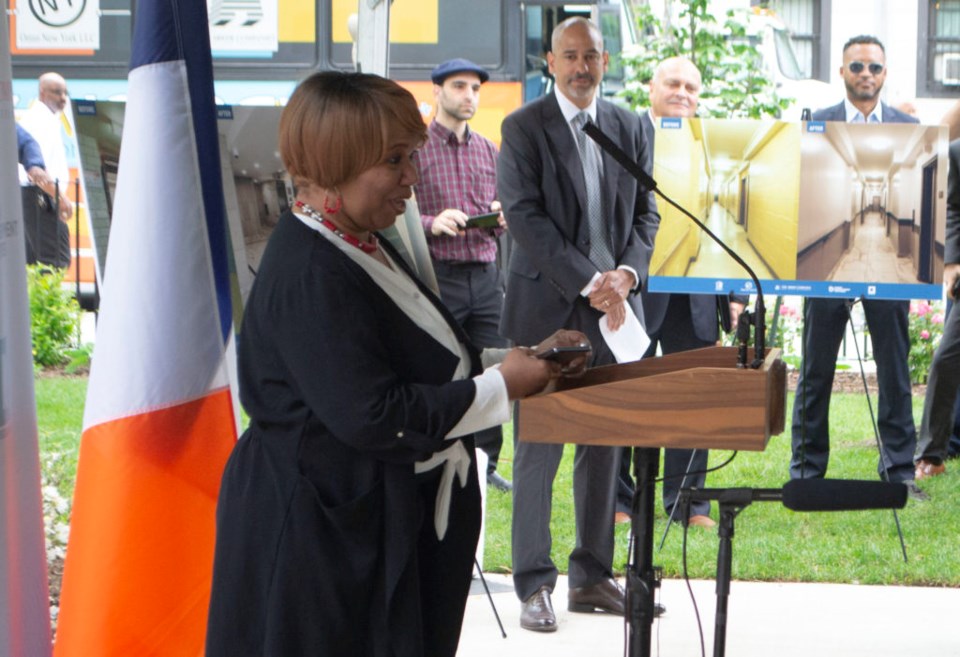 But now, she said, she's "happy to report" all of her concerns about residents being pushed out have been put to rest, and problems that lingered for years prior to private management, like a sewer backup that she said kept recurring over more than 20 years, are no longer issues.
"In the two years that (Reliant Management) has been managing our development, I can say that I don't know of any evictions at Berry. We've had none," Legions said, "and also I can say and report I haven't had a sewer backup in my apartment for over two years."
Joel Gross, tenant association president of Williams Plaza, also in Williamsburg, had a similar story.
"They came in and replaced all of the roofs, they stopped the leaks, they replaced all of the piping in the bathrooms," Gross said. "They put in our development 15 miles of copper pipes, three miles of heating pipes and they replaced all the pipes, (fixed) all the leaks, and have been putting in a new exhaust system, and we now can say all developments over here are free of mold."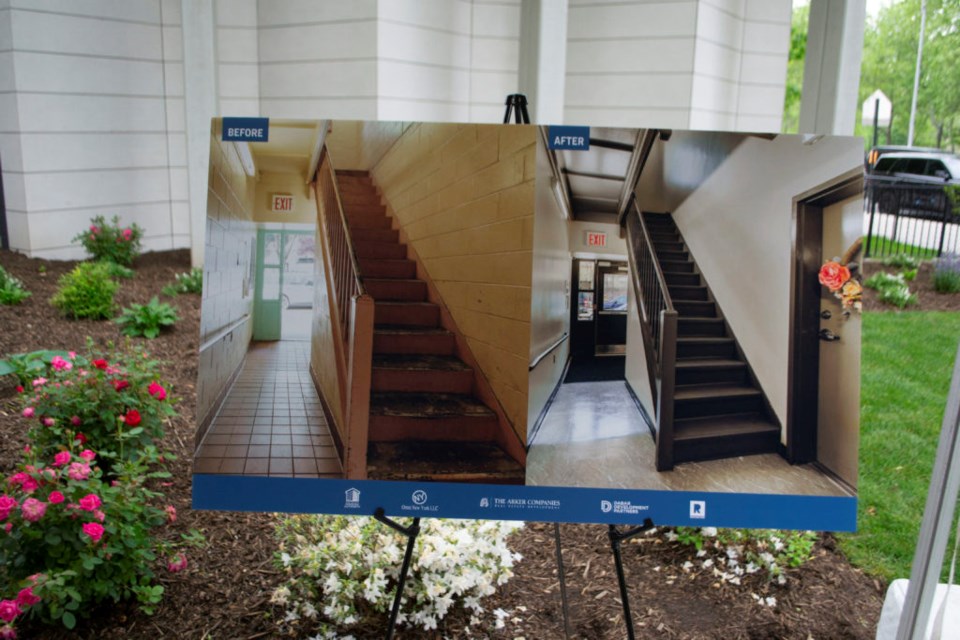 City Council Member Lincoln Restler, whose 33rd council district includes some of the renovated developments, said he's no booster for PACT or RAD, but admitted the project produced results.
"It's been unacceptable the conditions that folks have had to live here at Independence for far too long and across these developments," Restler said.
Mayor Adams, who took office five months ago while the renovations were underway, said the project is emblematic of what the city needs to be doing more of in the future, and pledged for more of the same.
The nine renovated developments are:
Armstrong I, Bedford-Stuyvesant (371 units)
Armstrong II, Bedford-Stuyvesant (248 units)
Berry Street - South 9th Street, Williamsburg (150 units)
Independence Towers, Williamsburg (744 units)
Marcy Avenue-Greene Avenue Site A, Bedford-Stuyvesant (48 units)
Marcy Avenue-Greene Avenue Site B, Bedford-Stuyvesant (30 units)
572 Warren Street, Boerum Hill (200 units)
Weeksville Gardens, Crown Heights (257 units)
Williams Plaza, Williamsburg (577 units)