Disability nonprofit organization YAI hosted its annual Central Park Challenge event on June 4 to raise funds that will create opportunities for the disabled to live, work and learn.
"The Central Park Challenge fills each person supported with a sense of pride," said Marcelline Billy-Reid, the residential supervisor of Flatbush 2, a YAI residence in Brooklyn.
The event began in 1986 as a fun run held in Westchester to encourage fitness and healthy living among the disabled. Today, it includes a 3K walk, carnival area filled with games and live entertainment.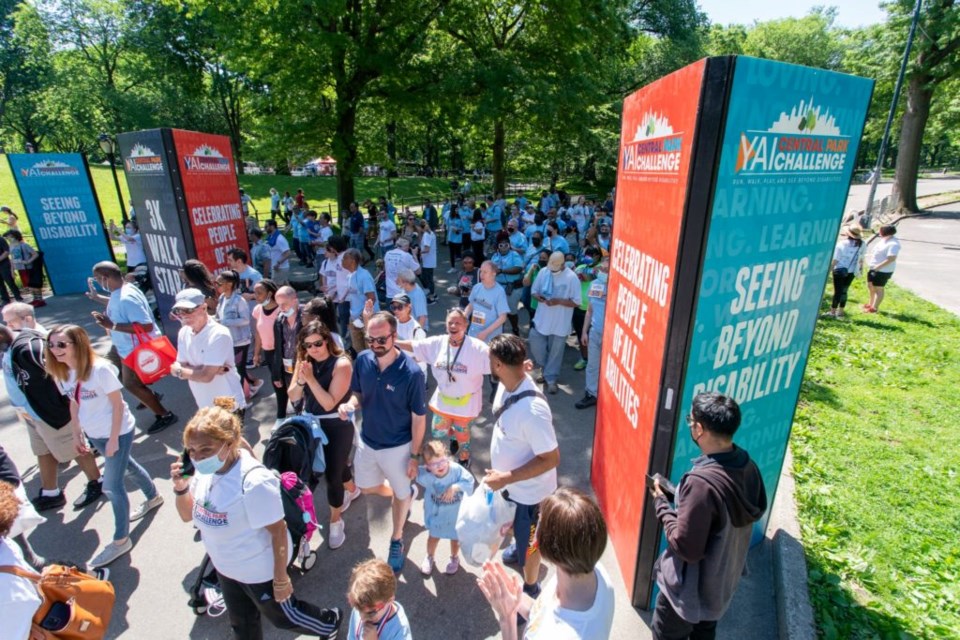 The event now has thousands of supporters every year. This year, supporters included Lachi, a blind musician, public speaker and disability advocate; and Brass Queens, an all-female brass band based in Brooklyn.
Other supporters included the ZCO Dance Project founded by Zazel-Chavah O'Garra and Cheer New York, a nonprofit of cheerleaders in the LGBTQ+ community and their allies.
The event, more than anything, provides an opportunity for the disabled to socialize with people making a difference in their lives.
For example, Laquane Suarez, from the Flatbush 2 residence, got the opportunity to collaborate with the Supervisor of his residence to energize the crowd.
In addition, "Giving him a role in a task of that magnitude boosted his confidence and belief in his abilities," Billy-Reid said.
Furthermore, families get to learn more about services YAI provides, which encourage social interaction, artistic expression and physical adaptation.
To learn more about services the organization provides, Brooklyn residents can call YAI at 212-273-6100. They can find all ways to donate here, and they can find details on volunteering here.
For those who want to become an advocate, go here.